My dear husband, Rob, lost his life at the age of 42 to the terrible disease of acute myeloid leukemia or AML. Rob's battle was fast and furious and he died of a brain bleed just four short months after his diagnosis. My life was forever changed by AML as I lost my soulmate, my best friend, the yin to my yang and my calm in the storm. We have one daughter, Adair, and she was four years old when Rob passed and she is the reason I continue to get up every day and try to be the best Mom I can be to her.
Rob and I knew nothing about leukemia, I didn't know that leukemia was a blood cancer. So our learning curve was very steep. Rob went from a healthy and fit 42-year-old man that played tennis twice a week, to over the course of two weeks having strange symptoms of pains in his side and his legs and ending up in the emergency room one night. After a couple of hours in the ER, Rob had been diagnosed with leukemia and was being transported to Yale Hospital by ambulance. I'm incredibly grateful that Rob was immediately transferred to Yale, as he was sent to a specialist and finding a specialist is a crucial part with an AML diagnosis. Rob's initial diagnosis was Chronic Myeloid Leukemia in Blast Crisis. Because of the blast crisis stage of the CML, Rob's white blood cell count was 367,000 which was dangerously high and at this point the doctors just needed to save his life and safely bring his white blood cell count down by giving him a small dose of chemotherapy the very next day. CML in Blast Crisis behaves and presents like Acute Myeloid Leukemia, so his doctor planned to treat him in much the same way, once he survived the blast crisis phase and his white count was brought down to a safer level, the plan was induction chemo along with an oral tyrosine kinase inhibitor (TKI) and hopefully a remission, even if a temporary one, then on to a stem cell transplant or bone marrow transplant. This was the best case scenario.
Unfortunately, after his induction round of chemo and trying a couple of different TKIs, we waited for his blood counts to return to normal and the cancer cells, or the "blasts" returned as well. At this point, Rob's diagnosis was relapsed/refractory AML. Rob was admitted to the hospital again to bring his blast count down and while he was in the hospital he suffered an intracranial brain hemorrhage. Rob was placed on life support. We made the difficult decision to turn off life support and let him go.
Rob's illness was very short, it was just four months after his diagnosis that he passed. We were just learning about the disease and starting to arm ourselves for the war. When Rob died, I was left with many more questions than answers, not understanding what had just happened. There were so many things left unsaid. Part of my grieving process was learning more about the disease and finding the answers to some of the questions I had. Some questions I will never have the answers to. But through my desire to learn more about the disease, I realized that I didn't want to just close that chapter yet. Yes, my life would never be the same without Rob and I had a long journey of grief ahead, but I realized that I wanted to take my experience and try to help others if I could, in whatever way I could. And in the process, honor Rob every day.
Today is AML Awareness Day and it is important to me to bring awareness to AML because while only approximately 20,000 people a year are diagnosed with AML (which makes up about 1% of all new cancer cases) AML has a very poor prognosis. It is an extremely aggressive cancer and the 5-year survival rate is only 30% and that varies depending on your age. There is much work to be done on improving the treatment and outcomes in this disease. While AML is most commonly diagnosed in males aged 65 and over, most of the people I hear about being diagnosed are well under the age of 65 and several of them are women.
Once you receive an AML diagnosis, there is the initial shock, but the patient and the caregiver are often forced to make treatment decisions very quickly and there is an overwhelming amount of information coming at you. There is no time to sit with the diagnosis and ponder the different options. My hope is that by spreading awareness, people will be more familiar with the resources that are available to help make more educated and informed decisions about their treatment path when they are initially diagnosed. I think it is important for patients and caregivers to realize that there is an AML community that can be of support and that can be very comforting during a time when most often people feel alone in their diagnosis.
I also think it's important to educate and spread awareness about a crucial part of the AML treatment that most everyone can help with. If your world has not been directly impacted by cancer, you may not realize that AML patients often receive blood and platelet infusions in order to keep their blood and platelet counts at acceptable levels. Without these infusions, they would not survive. This requires platelet and blood donations. I have always been a blood donor, but it wasn't until seeing my husband go through treatment that I realized the enormity of the gift of platelet and blood donations. The other thing that people can do is register to be a bone marrow donor. If you are between the ages of 18 to 40, all you have to do to register as a bone marrow or stem cell donor is to swab your cheek and send it off and you may be a future match for an AML patient (https://bethematch.org). A bone marrow transplant or stem cell transplant may be an AML patient's only option. Between blood donations and becoming a bone marrow or stem cell donor, you can save lives. People often ask, "How can I help?" and these are things that most everyone can do to help and it can help them feel useful as well.
I like to think about awareness like a tree. It starts with a seed and as you share and educate others, the seed becomes a sapling and as the awareness spreads, the sapling becomes a tree with branches that extend in all different directions. For Rob and I, we didn't know what AML was when it came along and changed our lives forever. I was not prepared for what would happen, that it would take the love of my life. But in this horrible tragedy, a seed was planted in me, and I realized that I might be able to help someone else by sharing my experience. The more awareness we bring to this disease, the more that can help further the research to find better treatments that will lead to better outcomes and ultimately a "cure" that truly eradicates the disease.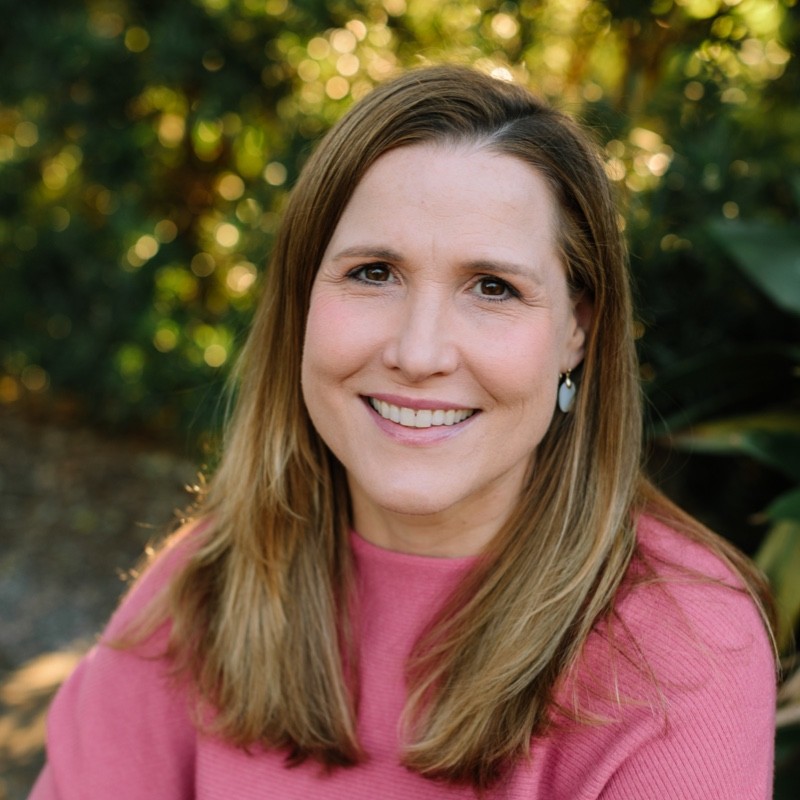 about the author
Kerith Amen
Kerith joined HealthTree Foundation as a Community Co-Director for AML in 2022. She is a mother to a spirited eight-year-old daughter, Adair, and their beloved rescue, Violet. She lost her best friend and husband, Rob, to AML in March 2018. Kerith wishes she had a resource such as HealthTree for AML during Rob's illness. She is a strong supporter of HealthTree's mission. She hopes that by sharing her experience, she may help other patients and caregivers navigate an AML diagnosis.
Thanks to our HealthTree Community for Acute Myeloid Leukemia Sponsors: