From the Community: How the HealthTree Foundation Has Helped Our Lives
As we commemorate Blood Cancer Awareness Month this September, we wanted to reflect on the growth that the HealthTree Foundation has accomplished.
We asked members of our community to fill out a survey indicating their favorite HealthTree programs and invited them to share how the HealthTree Foundation has affected their lives and the lives of their family members.
The number of responses, as well as the quality of responses that we received, were incredibly moving.
If you have been on the fence about diving into our programs, or if you have a loved one diagnosed with acute myeloid leukemia, feel free to share this article with them so that HealthTree's AML Community can continue to expand.
Our HealthTree staff dedicates several hours of their time, energy, talents, and love to these programs because we genuinely care about the people we are helping. We recognize that the purpose of our jobs is greater than simply putting in the hours. The quality of your lives, and the urgency to find a cure, are always at the forefront of our minds.
Read some of the testimonials below so that you can learn how the HealthTree Foundation, our staff, and our programs, can change your life for the better when diagnosed with acute myeloid leukemia.
"The coaching program has given me a chance to help others going through the same struggles that I experienced." - Alan Katz
Alan is one of our Coaches in the HealthTree Coach for AML program. He is an amazing addition to our HealthTree family!
"It's given me information about my particular type of cancer. It's given me someone to talk to about their own personal experiences with AML. I feel less stressed about AML since I have someone to talk to. I get my questions answered. I can read articles." - Diane Cline
Did you know you can stay up to date with the latest AML news by visiting our HealthTree for AML news website? We post 2-3 articles here per week covering important AML clinical trials, new FDA drug approvals, AML patient stories and any advances in the AML field. Subscribe to our newsletter to have these articles sent to your inbox every other week!
"I've learned so much while volunteering with HealthTree Foundation. When I was diagnosed, I had no idea I could get correct, accurate information and thought my medical team would answer any questions. They didn't answer in a way I could understand, and I didn't know what little I didn't know! The process of volunteering gave me access to HealthTree Webinars, Health Tree University and Podcasts and I learned more about different types of AML. As I learned I became more confident dealing with patients needing help, and referred them to HealthTree. I explained to them I couldn't give them medical information but I could help them become better informed so they could ask the right questions, understand their medical team's terminology, and make more informed choices." - Elaine Briles
HealthTree University gives you the ability to watch free educational videos from top AML experts. We ask the specialists your most common questions and get answers for you to increase your AML knowledge. Watch HealthTree University for AML here!
"I joined a caregiver support group when my husband was experiencing his own challenges with GVHD. The facilitator was fantastic at helping us all share our experiences, our feelings, and helpful thoughts between us. It was the right thing at the right time for me. There was no other place I could get this kind of support." - Sue S.
Sign up for HealthTree's AML Caregiver chapter to attend virtual events to learn about important caregiver topics and connect with other AML caregivers!
"The online Facebook support groups have helped the most, and the doctor podcasts." - Rita Drootman
Join HealthTree's Adult AML Facebook group and listen to the recordings of our past HealthTree Podcast episodes!
We love hearing of community members who feel empowered by the different programs that we have worked so hard to develop. If you are wondering how to interpret your bloodwork or learn about future personalized AML treatment recommendations, you can access HealthTree Cure Hub and connect your medical records.
HealthTree Cure Hub has many benefits. One of them is the ability to track your AML through your labs, access to a medical navigation support team to help explain said labs, and personalized recommendations for not only treatments but clinical trials that you qualify for.
If you would like to create a HealthTree Cure Hub account, do so for free today! Connecting your medical records in a private, secure, way has never been easier!
Want to connect with our Patient Experience Team to find resources or better understand your AML labs? Contact them by calling or texting +1800 709 1113. You can also contact them by emailing support@healthtree.org.
We have many other community testimonials we are excited to share throughout Blood Cancer Awareness Month. Stay tuned and share with your AML communities!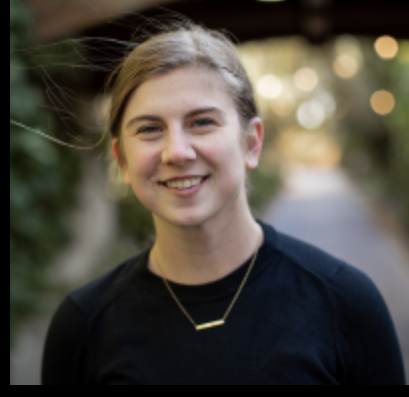 about the author
Audrey Burton-Bethke
Audrey joined the HealthTree Foundation as a Community Manager in 2020 after previously working in the nonprofit field for 4 years as a director of Fundraising and Development. She graduated from BYU with a major in Spanish and Nonprofit Management. Audrey is passionate about serving others, loves learning, and enjoys a nice mug of hot chocolate no matter the weather.
Thanks to our HealthTree Community for Acute Myeloid Leukemia Sponsors: