There are different definitions of survivorship:
The historical definition refers to the family members who survived the loss of a loved one to cancer.
The Centers for Disease Control and Prevention defines a cancer survivor as anyone who has been diagnosed with cancer, from the time of diagnosis through the balance of his or her life.
The Journal of Cancer Survivorship defines cancer survivors as "Populations and individuals with a diagnosis of cancer who have completed primary treatment or the major aspects of treatment for cancer".
Survivors may be continuing with "treatment" or management, so it is unclear when primary treatment has ended. Survivors will also have a desire or need to "get on with their lives." Survivors are considered individuals with the cancer diagnosis, not the family. Many patients think it may be a combination of the definitions. Having been a spouse of a former blood cancer patient, I feel that the main objective for both the caregiver and patient is to survive and live well. My husband and I both felt that we were battling cancer.
Therefore, no matter where you are in your cancer journey, it's imperative that you take a deep, concerted look at your finances and plan for the worst but expect the best. In doing so, spouses must determine what's important now and in the future.
When reviewing and organizing your finances, it's important to consider:
Lifestyle Goals and Needs:
Look at what money you have coming in and going out
Consider what you need and what is wasteful or frivolous
Review with your doctor the cost of your treatment now and in the near future
Become intimately knowledgeable about your health insurance and make sure you have the best option available for you and your circumstances
Review your options frequently and make changes as necessary
Loss of Changes of Income:
Consider the loss of income to you, the patient, or your spouse in the event either of you are going to need to take time away from work for treatment or to provide care
This doesn't just include what is changing financially now but also how the reduction in income is going to affect long-term goals such as retirement, schooling for children, managing your existing home or downsizing
If you can increase benefits through your employer, such as life insurance or disability insurance, take advantage of the opportunity
If you are a young diagnosed patient, you have unique challenges, including childcare needs, education costs needs, and savings needs
Your financial needs require a strong budgeting program, and it must be realistic, measurable, and doable
Controlling debt and reevaluating educational and financial options for your children can be key to staying financially solvent. Look for local resources to help
As a caregiver, depending on where you live, many states are now offering financial assistance. In October, Maine will join some other states giving eligible family caregivers up to $2000. (a one-time grant). In our country, up to 53 million people provide unpaid care for older relatives or disabled family members. This grant is open to family caregivers and other informal caregivers caring for someone who is at least 60 years old or suffering from dementia or related conditions. This may give relief to some cancer patients who also fit these criteria.
Here are the states that provide assistance:
Maryland and Delaware provide paid sick leave for workers with sick family members
Colorado, Connecticut, Massachusetts, New Jersey, New York, Oregon, Rhode Island and Washington along with the District of Columbia offer paid sick leave. These programs are funded through employee-paid or employer-paid payroll taxes.
New Mexico has applied to the Centers for Medicare and Medicaid Services for a waiver allowing the state to use some federal funds to compensate family caregivers and legal guardians serving as caregivers.
Hawaii has the Kupuna Caregivers Program, which it started in 2018. It targeted unpaid state workers who are also unpaid primary caregivers to senior relatives. It provides up to $210/week to cover services such as senior daycare, in-home personal assistance, and respite care.
The National Council on Aging estimates that each year, seniors and their caregivers fail to apply for aid and miss out on $16 billion in benefits, including Medicare, Medicaid, veterans' programs, and National Family Caregivers Support Program, which provides grants to the states. The council also offers a free benefit tool at BenefitsCheckup.org to help seniors and caregivers identify which benefits they are eligible for.
You can also access other resources such as your local Agency on Aging and the Family Caregiver Alliance, which also provides an online tool to take advantage of state programs.
It's no secret how expensive, either directly or indirectly, illness or aging can be. Caregivers must consider all financial resources that may be available to them from a Federal, State, and local perspective.
Don't let opportunities pass you by. No matter where you are in your cancer journey, there are probably resources that can make things a little easier.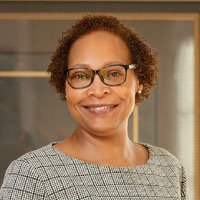 about the author
Diahanna Vallentine
Diahanna is a HealthTree Coach specializing in financial help for blood cancer patients. As a professional financial consultant and former caregiver of her husband who was diagnosed with multiple myeloma, Diahanna perfectly understands the financial issues facing blood cancer patients.
Thanks to our HealthTree Community for Acute Myeloid Leukemia Sponsors: