ASH 2021: Venetoclax Plus Decitabine for Young Adults with Adverse-Risk AML
Dr. Suning Chen from the Jiangsu Institute of Hematology presented his abstract at ASH 2021 titled "Venetoclax Plus Decitabine for Young Adults with Newly Diagnosed ELN Adverse-Risk Acute Myeloid Leukemia".
As you know, the 7+3 regimen of cytarabine and anthracycline (Daunorubicin or Idarubicin) has been the mainstay of induction treatment for fit patients with acute myeloid leukemia (AML) since 1973. Depending on a person's genetic risk category (favorable risk, intermediate risk or adverse risk), this combination of drugs generates a complete response in 60-80% of younger adults and 40-60% of adults over the age of 60. However, induction treatment for fit patients with adverse risk AML exhibited lower complete response rates and worse outcomes than for AML patients with favorable or intermediate risk. As of late, some studies using venetoclax with azacitidine or decitabine in conjunction with rigorous chemotherapy have recently resulted in response rates of 60-70% in older patients with newly diagnosed AML.
This trial assessed the safety and effectiveness of venetoclax with decitabine in newly diagnosed adverse risk AML in young adults.
The complete demographics and clinical characteristics of the participants are as follows:

Patient Demographics
A total of 27 adverse-risk patients were enrolled with ages between 18 and 59 years old, using fast next-generation sequencing (NGS), RT-PCR and fluorescence in situ hybridization (FISH) to screen for the adverse risk features. The study included 20 males and 7 females.

*ELN-2017 Adverse-risk stratification of AML
Study Design
The clinical study treatment regimens were defined using Decitabine 20mg/m2 on days 1-5, then venetoclax was escalated from 100mg to 200mg to 400 mg until the 28th day. Sorafenib 400mg twice daily was introduced as an option for patients with FLT3-ITD mutations. Before the start of each new cycle, bone marrow biopsies were performed on day 28.
Patients who achieved composite complete remission (which includes those with a complete remission [CR], CR with incomplete hematologic recovery [CRp], CR with partial hematologic recovery [CRh], and morphologic leukemia free state[MLFS]) would receive one or two rounds of high-dose cytarabine consolidation followed by allogeneic hematopoietic stem cell transplantation. Patients who did not respond or had a partial response would be given one more round of venetoclax with decitabine.
The goal of this ongoing trial is to compare venetoclax plus decitabine to cytarabine plus idarubicin in the previously described group of patients.
Results
The median follow-up time, as of October 31 2021, was 4.3 months (the median remission duration and overall survival (OS) have not been reached). Among the 25 evaluable patients, 13 (52%) achieved a complete remission (CR), 5 (20%) achieved a CR with partial hematologic recovery (CRh), and one patient (4%) showed CR with incomplete hematologic recovery (CRp) after the first induction. These results were compared with data of patients with adverse risk AML obtained from the SZ3202 registry (42 patients) and patients treated with cytarabine plus idarubicin (12 mg/m2) in the same period (18 patients).
Responses Comparison
MRD Responses Comparison
Study Conclusions
Dr. Suning found that preliminary results indicate venetoclax plus decitabine is an effective, lower-intensity regimen that is well tolerated for young adults with newly diagnosed adverse-risk AML, producing high rates of complete response, low rates of infections, and low rates of early death.
When the rates of complete remission were examined, the venetoclax regimen had a CR/CRh rate of 76%, and 64% of patients reached MRD negativity after the first cycle, compared to 38% and 20% of the control data, respectively. The venetoclax regimen was well tolerated, with a 0% mortality rate at the fourth and eighth week.
Dr. Suning noted that the adverse events from the regimen were neutropenic fever (20%), pneumonia (8%), and Tumor lysis syndrome that occurred in one patient, which was resolved with medical management.
Take Away Points
All of the reported newly diagnosed young patients with adverse risk AML had at least a partial response to the venetoclax plus decitabine regimen, the majority of whom reached a type of complete remission (76%) in a follow-up of 4.3 months. This regimen appears to induce a stronger response, taking a lower toll on the patients that were studied, compared to the standard regimen of cytarabine plus idarubicin. This trial is ongoing and still recruiting.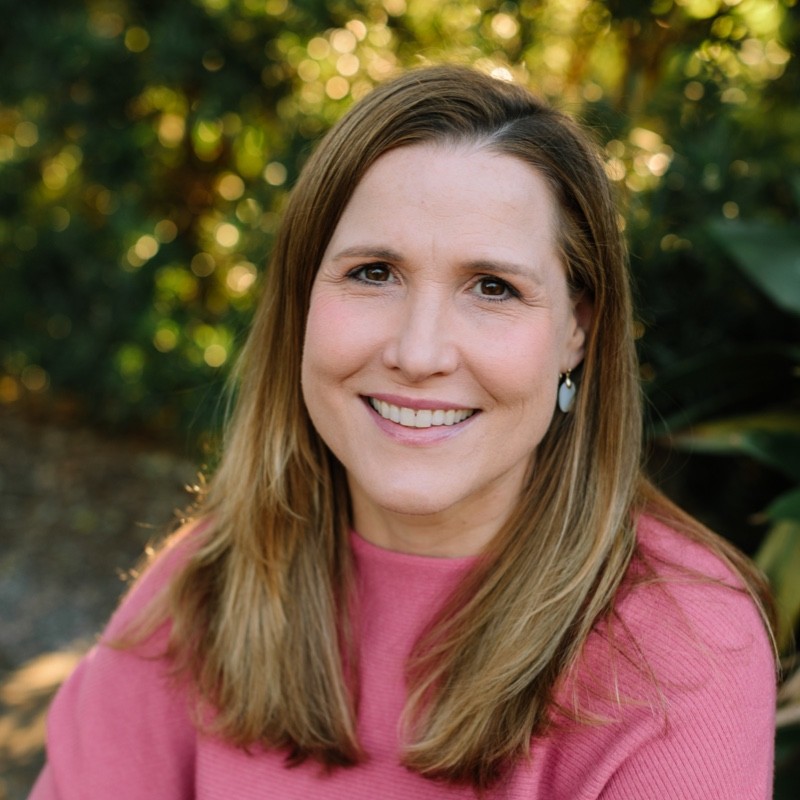 about the author
Kerith Amen
Kerith joined HealthTree Foundation as a Community Co-Director for AML in 2022. She is a mother to a spirited eight-year-old daughter, Adair, and their beloved rescue, Violet. She lost her best friend and husband, Rob, to AML in March 2018. Kerith wishes she had a resource such as HealthTree for AML during Rob's illness. She is a strong supporter of HealthTree's mission. She hopes that by sharing her experience, she may help other patients and caregivers navigate an AML diagnosis.
Thanks to our HealthTree Community for Acute Myeloid Leukemia Sponsors: