ASH 2021: A Drug to Finally Benefit Patients with TP53 Mutant AML?
At the 2021 ASH conference, Dr. Sallman from Moffitt Cancer Center in Florida presents his abstract on the long-term follow-up of Eprenetapopt (APR-246) for p53 mutant MDS and oligoblastic AML (≤ 30% blasts) patients.
This study was an international collaboration between the US MDS Research Consortium and the Groupe Francophone des Myélodysplasies (GFM, a non-profit organization that includes most French hematology centers). There were two parallel phase 2 studies published in the Journal of Clinical Oncology. The researchers put the total cohort together for patients with up to a 30% blast count which represented 100 patients, the largest prospective p53 group undergoing clinical trial.
The true complete response rate was 43% and the median duration of those responses was close to a year. For patients who had biallelic or complex karyotype at baseline, which represents the poorest of poor p53 mutant patients, had the best complete response rate.
The researchers then started to look at how the complete response or clearance of the p53 mutation to less than 5% impacted outcomes. Overall, patients that achieved either a complete response or p53 mutation clearance had improved overall survival compared to those who didn't achieve these markers.
More remarkably, the group of patients who had a complete response or cleared their p53 mutation and went on to receive a transplant had a median overall survival that was not met. This means that more than half the patients were still alive at the time of data collection, and researchers therefore still don't know what the median overall survival is. This is one of the first instances where researchers have been able to clearly see an improvement in outcomes in p53 patients undergoing transplant.
Dr. Sallman states that a few other abstracts were presented at ASH focusing on Eprenetapopt as well. One of these abstracts focuses on the use of Eprenetapopt with azacitidine as maintenance therapy following transplant, and this also seems to improve outcomes. He hypothesizes that with this new therapy, patients may be able to get treatment pre and post-transplant which could finally lead to improved outcomes and potentially a cure for this difficult-to-treat subset of patients.
Want to hear more from Dr. Sallman?
Dr. Sallman is participating in our very first Round Table event next week on January 26th. The theme of this Round Table is "Making Sense of Diagnosing and Treating Acute Myeloid Leukemia". Come listen to him speak on treatment options and ask him your questions during our extensive Q&A period at the end.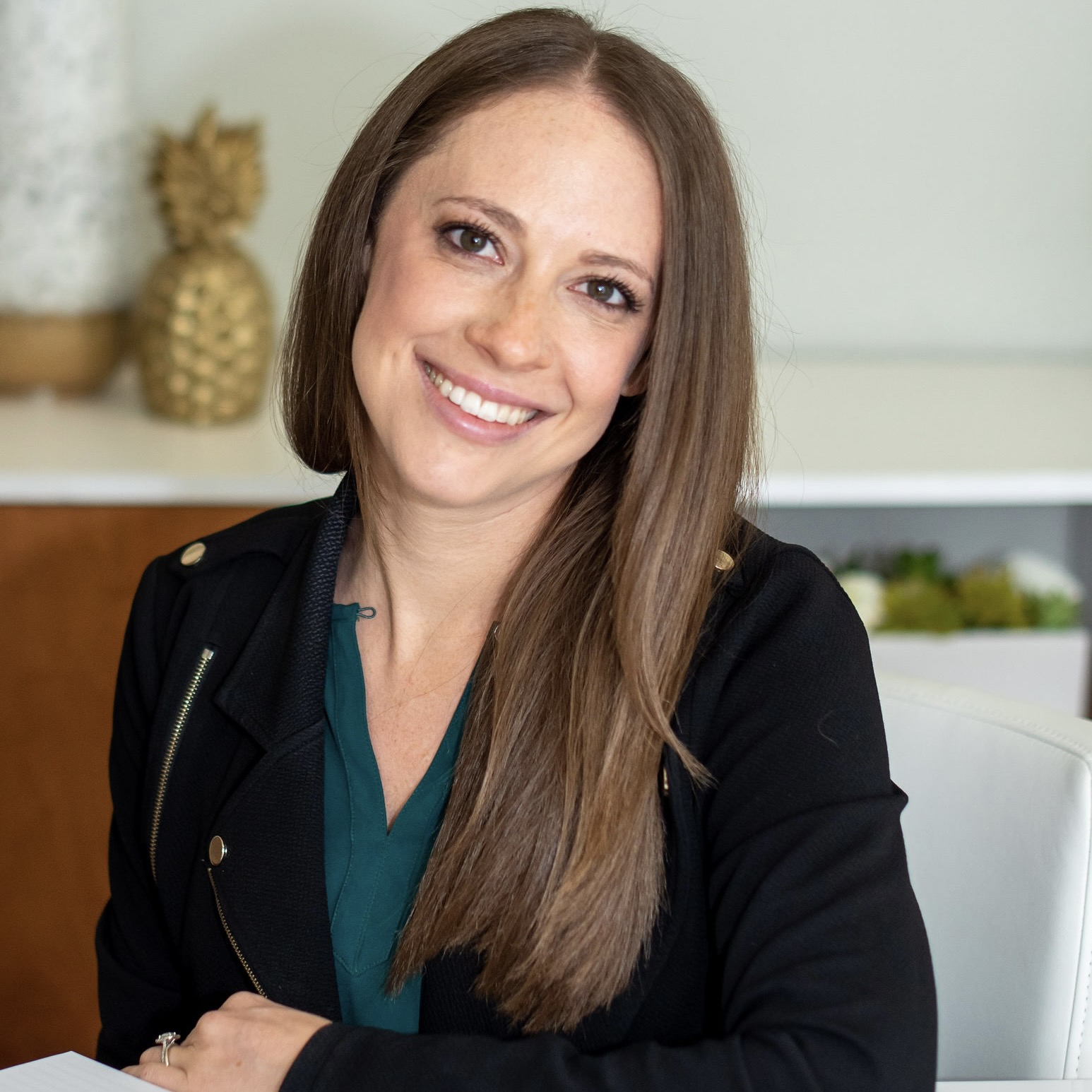 about the author
Katie Braswell
Katie joined HealthTree as the Community Director for AML in 2021. She is a registered dietitian who previously worked at the VA hospital in Dallas, Texas where she coached veterans with blood cancer on how to use nutrition to improve their treatment outcomes and minimize cancer-related side effects. Katie is passionate about health education and patient empowerment. In her spare time, she loves to experiment with new recipes in the kitchen, spend time running outdoors and travel to new places.
Thanks to our HealthTree Community for Acute Myeloid Leukemia Sponsors: