Acting Assertive vs. Aggressive as an Acute Myeloid Leukemia Patient
My mom came from a medical background and taught me from a young age that you needed to advocate for yourself with your healthcare. I learned how to ask my own questions during a clinic visit, how to describe my symptoms, how to get a second opinion if I felt one was needed and how to follow up on test results.
Being your own best advocate is critical because life is not perfect. Our care teams include amazing individuals who work hard every day to give us optimal care, but we are all human and can make mistakes, even in the medical profession. Great healthcare providers are being asked to do more in less time and things can get overlooked, however unintentional.
Errors or omissions can have negative consequences for patients, like going to your primary care doctor several times because you just don't feel right and being told everything's okay. Or a doctor who doesn't suggest a bone marrow biopsy when your blood counts look off to help get you diagnosed sooner.
Even though we may be feeling awful as an AML patient, how we interact with our care teams is critical. Our outcomes will be partially influenced by our approach with our healthcare team: passive, assertive or aggressive.
Being Too Passive
With a passive approach, patients fail to ask questions, lack curiosity about their disease and bury their heads in the sand. We already know that this is NOT the way to get good care. Ultimately, you are in charge of your care, no matter how unfair that feels.
Assertive or Aggressive?
The other two approaches (assertive and aggressive) may both seem like good options, but one approach will help you obtain the best care and results while the other approach will have your healthcare team dreading every time you come to clinic.
Let's first define Assertive and Aggressive, which are completely different ways of approaching care, day-to-day interactions or confrontation:
| | |
| --- | --- |
| Assertive | Aggressive |
| Positive | Negative |
| Respectful | Disrespectful |
| Productive | Makes things worse |
| Standing up for yourself | Puts others down |
| Encourages help | Discourages help |
| Asks questions | Demands answers |
As you can see, an assertive approach is healthy for you and everyone else around you. It is a positive approach that respects your needs, but also the needs of others. You neither undervalue yourself or ignore the value of others. Assertive behavior is rooted in respect, while aggression is not.
AML Examples
Here's what we learned from some of you when we invited you to share your experiences:
BS: "In my opinion, the difference between being assertive and being aggressive is respect. An assertive approach gets your point, desires, etc across in a firm but respectful way. An aggressive approach is more demanding but often lacks the respect needed to be heard and the needs met. I am an assertive patient, but I must keep in mind one big difference between my assertiveness being a blessing vs being a curse is that I am dealing with egos, and egos prefer passive patients who never question and blindly comply. I learned that lesson the hard way when my transplant doctor refused to do my transplant (long story). So, I could give you dozens of examples of how my assertive nature has actually kept me alive a lot longer than expected, when I probably should have kept my mouth shut, and how it may actually cost me my life in the end. I don't regret for a single moment doing what I had to do, though."
EB: "I asked lots of questions and learned as much as I could so I could understand the reasons for my doctor's decisions on treatment, meds, etc. Knowledge is power and you have to be your own advocate. Fortunately, I had a great BMT team! I consider that behavior being assertive, not aggressive."
AL: "I just kept a positive attitude. Did not read any AML material until I was in remission. Had fun shaving my head vs having hair fall out. Wore colorful bandannas vs wigs. Had a few set backs but used humor instead of weeping."
CF: "As a caregiver, my husband went through some bad experiences and so did I. I had to be aggressive otherwise my hubby would of fallen through the cracks. I had to be assertive but then became assertive-aggressive due to major stuff ups with my husbands treatment and care."
JR: "I've found that one has to work very hard at being a patient. The emotional journey of having AML is significant and I find this impacts on my daily experiences and my ability to be proactive, assertive or aggressive. I try very hard to avoid the latter at all costs because of the potential damage done to relationships. However a bit of honesty can also help too. For example, yesterday was my 3rd day in a row of being called in for treatment, discovering an appointment was not registered and having to undergo 5-6 hours of waiting for a 2 h job. So I was honest with the physician's associate and told her that the outpatient experience this time round has been a "dog's dinner". The doctors are cross with the errors they made in this respect and have revised my schedule as from tomorrow - fingers crossed.
I do find a proactive approach better as much as possible. I want to know my blood counts, implications, what I can do to support myself to manage, etc. However I find that sometimes I have to repeatedly ask. But I will. Because what may not be important to my team, may impact on my life. For example, the current focus is platelet count recovery. But I need to know neutrophil levels too as these affect my medication I take and the diet I can eat. So I am assertive in asking for this information."
NR: "Honestly, I think it depends on the level of care you are getting. I'm usually an assertive patient, but during my AML treatment, I would say I was more passive. I attribute that completely to the doctors and nurses who were caring for me. They were top notch, and I didn't have to be very assertive. They took great care of me, kept me well informed and I was very comfortable with them. I was able to fully put my trust in them."
SB: "I think you need another category. I had excellent care teams while being treated for acute myeloid leukemia and would describe my approach as "proactive." That meant being mindfully engaged and physically active, reorganizing my hospital room, relying on humor, trusting the science, and writing my story. I deliberately engaged with my nurses to humanize my care and consulted with my doctors at every opportunity. I wanted my care to be as collaborative as possible, and my care team supported that goal. I switched to "assertive" on the rare occasions when my needs were not being met, I was getting conflicting advice, or staff treated me as a generic, debilitated patient rather than a competent co-participant in my care. And even then, I conveyed my needs cordially but firmly. A small example. When I had to go imaging, an unfamiliar orderly would appear at my hospital room door with a wheelchair to take me for an X-ray or whatever. It was a symbolic point of pride for me to say I wanted to walk to imaging and knew my way as well as they did. I didn't always win that argument, but I didn't escalate to "aggressive" against someone who was just trying to do their job as they had been taught. But those occasions left a sour taste in my mouth. So, I never had to resort to "aggressive" but would have if I was being seriously disrespected in some fashion. And "passive" was never in my playbook."
Your Best Outcomes
Assertive behavior is productive, while aggressive behavior is not only ineffective, it can make matters worse. Being rude or unkind to your caregiver or provider will have others stepping away to avoid confrontational interactions. Since the goal is to obtain the best care possible, be kind, ask questions, keep your cool when things go wrong, and know that at the end of the day, you are the ultimate decision maker for your life.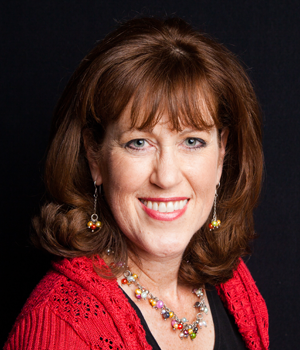 about the author
Jenny Ahlstrom
Multiple myeloma patient, sister-in-law to AML patient, patient advocate, wife, mom of 6. Believer that patients can help accelerate a cure by joining their disease communities and contributing their patient stories to advance a cure. Founder of the HealthTree Foundation.
Thanks to our HealthTree Community for Acute Myeloid Leukemia Sponsors: