Addressing Myeloma Disparities February 26, 2022 Myeloma Round Table
HealthTree Round Tables for Multiple Myeloma
event
Feb 26, 2022 / 12:00PM - 01:30PM EST
Event Description
Join us for a Myeloma Crowd Round Table (MCRT) webcast about what institutions and researchers are doing right now to actively address myeloma disparities.
HealthTree Foundation President Jenny Ahlstrom will be joined by four myeloma experts to discuss what their institutions are doing right now to address disparities in their communities and how it affects their research. The 90-minute MCRT, the second half of which will be audience-submitted questions for the entire faculty, will be held on Saturday, February 26, 2022 beginning at noon Eastern Standard Time (EST).
Last February we conducted a Myeloma Crowd Round Table (MCRT) webcast to explain what disparities are and why they matter to the entire patient community, regardless if one is directly affected by them or not.
For this year's Black History Month MCRT webcast, our speakers will discuss active measures clinics are taking to address disparities in their communities, from community outreach to active patient care. Learn how, even during the pandemic era, solving the problems caused by disparities remain a high priority for the cancer community.
Watch the February 26, 2022 Addressing Myeloma Disparities Round Table
Myeloma Round Table: Addressing Myeloma Disparities
Audience Questions & Answers
Schedule & Agenda
person
Addressing Myeloma Disparities
12:00PM
Welcome and Introduction
person
Addressing Myeloma Disparities
12:05PM
Jenny Ahlstrom guides discussion with faculty.
person
Addressing Myeloma Disparities
12:45PM
Audience questions.
Speakers & Moderators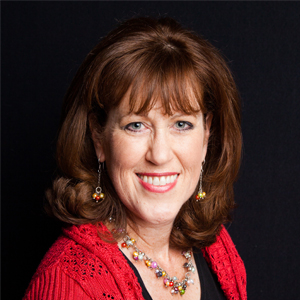 Jennifer Ahlstrom
Myeloma survivor, patient advocate, wife, mom of 6. Believer that patients can help accelerate a cure by weighing in and participating in clinical research. Founder of the HealthTree Foundation.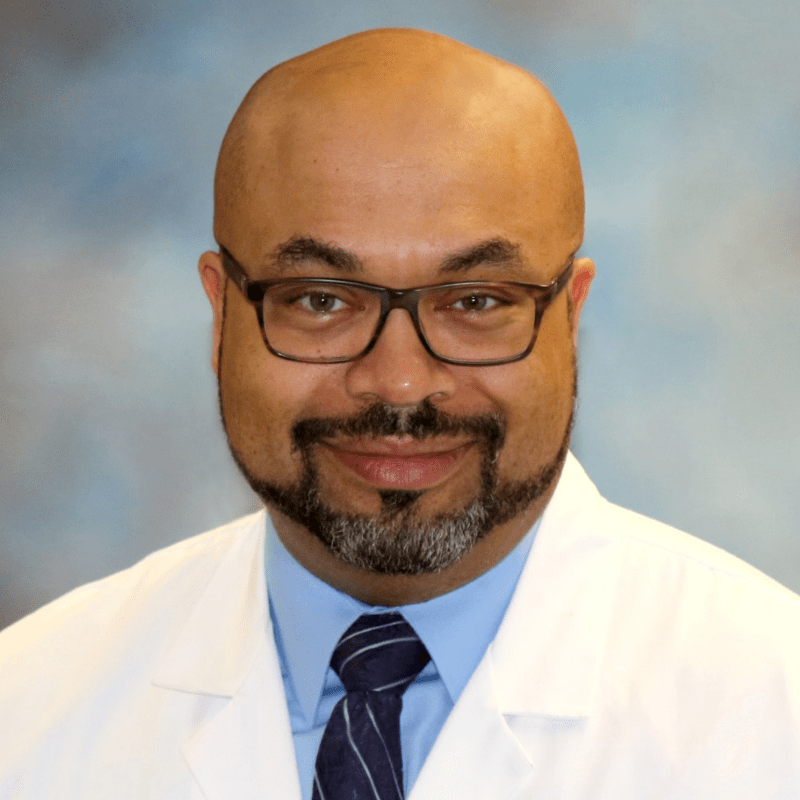 Craig E. Cole, M.D.
Craig Emmitt Cole, M.D. is a board-certified Hematologist who received his Bachelor of Science degree in physiology at Michigan State University and the College of Lyman Briggs, in East Lansing Michigan. Dr. Cole went on to receive his doctoral degree at the Ohio State University College of Medicine in Columbus, Ohio. He completed his Internal Medicine Residency and Hematology/Oncology Fellowship at the University of Michigan Health System, Ann Arbor, Michigan. Dr. Cole subsequently had a post-fellowship laboratory research position at the Jerome Lipper Multiple Myeloma Center of Medicine at Dana-Farber Cancer Institute in Boston, Massachusetts. This opportunity then led to him becoming an attending hematologist at Gundersen Health System in La Crosse, Wisconsin for 9 years. There he was an instructor for both the medical and nursing schools of the western campus of the University of Wisconsin School of Medicine and Public Health. He also served as Affiliate Faculty Member of Graduate Community Health Programs and Assistant Professor (Adjunct) at the University of Wisconsin-La Crosse, Department of Health Professions. While in Wisconsin, his clinical research interest was in multiple myeloma, malignant hematology, clinical apheresis, and patient reported outcomes in hematology. He then returned to the University of Michigan Rogel Cancer Center in Ann Arbor, Michigan as an Assistant Professor in the Division of Hematology/Oncology with his primary clinical and research interest being in multiple myeloma. In May of 2019, he returned to Michigan State University College of Human Medicine at Breslin Cancer Center as the Director of Clinical Research in Hematology/ Oncology and Multiple Myeloma. Dr. Cole has been participated in over 50 clinical trials in Multiple Myeloma and Malignant Hematology. He is a member of the International Myeloma Working Group, International Myeloma Society and the American Society of Hematology; he has published in national journals and presented at the American Society of Hematology International Myeloma Workshop, and the American Society for Apheresis meetings. He has lectured across the United States to patients, researchers and clinical providers in multiple myeloma, plasma cell dyscrasias, and disparities in cancer care. He has won awards for his work in student and resident teaching, multiple myeloma research, and patient advocacy. Dr. Cole has always had a strong commitment to equity of cancer care, patient empowerment, and community education by working with several local and national patient advocacy associations to bring the good news of myeloma research to everyone.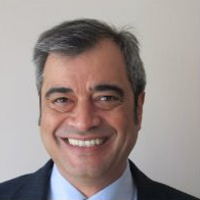 Greg Brozeit
Greg Brozeit has been engaged in myeloma patient advocacy since 1998. He began working with the Myeloma Crowd in 2015. Prior to that, he consulted with Dr. Bart Barlogie at the University of Arkansas after working with the International Myeloma Foundation for 15 years, where he inaugurated the public policy advocacy program, patient support group outreach and IMF Europe, organizing more than 100 physician and patient education programs. He earned his BA in political science from Loyola University in New Orleans and lives in northeast Ohio.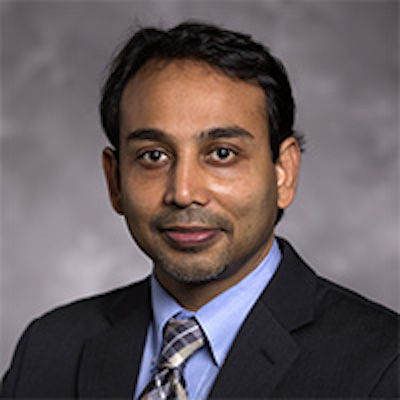 Ajay Nooka, MD, MPH, FACP
Ajay Kumar Nooka, MD, MPH, FACP, is an Associate Professor in the Department of Hematology and Medical Oncology at Emory University School of Medicine and serves as medical director of the Winship Data and Technology Applications Shared Resource at Winship Cancer Institute of Emory University. An Emory Healthcare network physician since 2011, Dr. Nooka is a board certified hematologist specializing in the treatment of patients with multiple myeloma. He is a clinical member of the Cancer Prevention and Control research program at Winship Cancer Institute. He serves on the steering committee of the Multiple Myeloma Research Consortium. Dr. Nooka attended Medical School at the Andhra Medical College in Visakhapatnam, India. He earned his Master's in Public Health at the University of Texas School of Public Health. He then went on to complete his residency at Canton Medical Education Foundation in Canton, Ohio. He did his fellowship at the Winship Cancer Institute of Emory University in Atlanta, GA.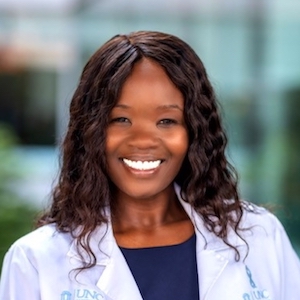 Shakira Grant, MBBS
Shakira Grant, MBBS, is Assistant Professor of Medicine at the University of North Carolina, Chapel Hill. She holds a dual faculty position in both the Linebarger Cancer Center's Division of Hematology and UNC's Division of Geriatrics. Her research is focused on aging-related vulnerabilities and how they impact the health outcomes of older adults with myeloma and other hematological malignancies. She is one of the few hematologist/oncologist/geriatricians in the country and a leader in the field of Geriatric Hematology. Dr. Grant served a fellowship at the Fred Hutchinson Cancer Center at the University of Washington and a residencies at the University of Pennsylvania in Philadelphia and Queen Elizabeth Hospital in Barbados. She earned her medical degree at the University of the West Indies in Barbados.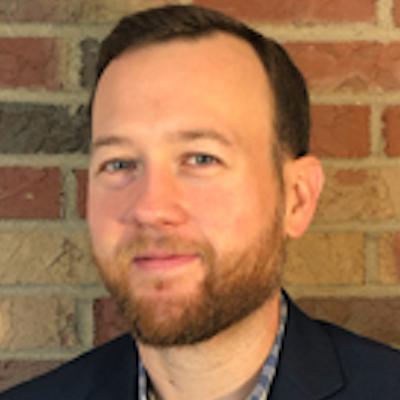 Mark Fiala, MSW
Mark Fiala is an Adjunct Professor in the Medical Family Therapy Program. He is a Licensed Social Worker and an Instructor at Washington University in the Department of Medicine, Oncology Division. His interests include Cancer Health Disparities, Healthcare Decision Making, and Healthcare Utilization and Economics.
Have Any Questions?
Thank you for your interest in the event. If you have any questions, we would love to help!
Feel free to give us a call or send us a message below.
Thanks to our HealthTree Community for Multiple Myeloma Sponsors: