Cesar Rodriguez, MD,
Wake Forest University
Interview Date: December 14, 2018
Each myeloma patient's tumor is unique and can change over time. Dr. Rodriguez is using a new 3D organoid tumor modeling platform which allows the testing of over 50 myeloma treatment combinations against your specific tumor (including your bone marrow microenvironment) to identify which treatments will work best for your type of myeloma. This personalized approach will help you find useful drug combinations that will have the most impact and avoid treatments that will be ineffective. Learn more in this fascinating show.
Cesar Rodriguez, MD, of Wake Forest University was recently selected as a Myeloma Crowd Research Initiative (MCRI) award recipient. The goal of the MCRI is to help optimize myeloma therapy for individual patients.
The Myeloma Crowd created the MCRI because we "Can't Wait for a Cure." Through the MCRI we want to help find the right treatment for the right patient at the right time. The MCRI is funding three research projects – each with a different focus – that will also integrate with HealthTree, a new tool for myeloma patients. Learn more about HealthTree here.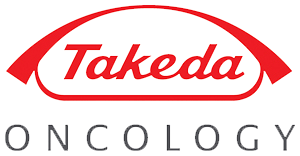 Thanks to our episode sponsor