Irene Ghobrial, MD
Dana Farber Cancer Institute
Interview Date: September 20,2018
Dr. Irene Ghobrial shares the new PROMISE study, the biggest myeloma screening study ever run to help prevent the blood cancer from occurring by catching it at an early stage. The PROMISE study is supported by a $10M Stand Up 2 Cancer award. The study will include patients over the age of 45 with family members of MGUS, smoldering myeloma, multiple myeloma or Waldenstrom's patients and African American patients, who are 3 times as likely to develop multiple myeloma. Joining the study is easy. You are mailed a kit which you take to a lab and the lab takes care of sending the samples to the researchers. What can we learn from the study of 50,000 people who are likely to be at risk for early myeloma conditions and their family members? Perhaps how to cure myeloma before it begins. Join this important study today!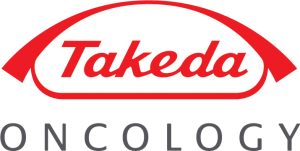 Thanks to our episode sponsor