Seattle Myeloma Roundtable
HealthTree Round Tables for Multiple Myeloma
event
Oct 14, 2023 / 08:00AM - 03:00PM PDT
Can't make it to the event?
Sign up and receive the event recording by email
Event Description
Join us for the Seattle Myeloma Round Table at The Westin Bellevue Hotel on Saturday, October 14 from 9 am-3 pm PDT. Registration opens at 8:00 am.
Meeting Details
Meeting date: Saturday, October 14, 2023
Registration opens at 8:00 am, meeting begins at 9:00 am
Location: Westin Bellevue Hotel (600 Bellevue Way NE, Bellevue, WA 98004, USA)
Registration, parking, lunch and refreshments are free
The meeting will be recorded and available to watch at a later time
Nearest Airport: Seattle - Tacoma International Airport (SEA)
REGISTER TO WATCH THE RECORDING
If you can't make the meeting in person, please register to watch the recording. We will send an email out to all recording registrants about a week following the live meeting.
MAKE IT A WEEKEND:
If you are traveling to the meeting and would like to make a weekend of it while you are in Seattle, here are some suggestions:
Questions?
For questions about registration, contact us at +1-800-709 -1113 or support@healthtree.org.
For all other questions, contact Jenny at jenny@healthtree.org or 801-949-1034.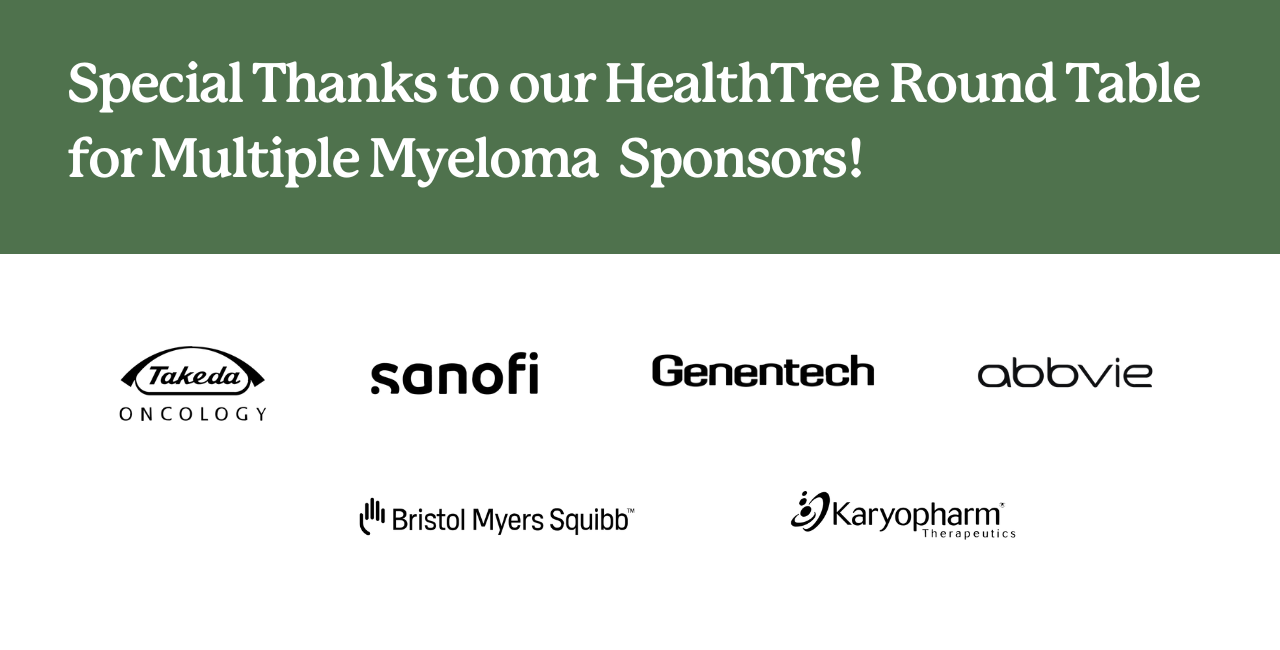 Schedule & Agenda
person
Registration
8:00 AM
Audience
Registration and Breakfast starts at 8:00 AM PT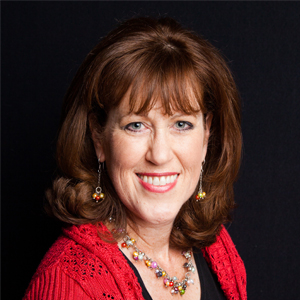 Jenny Ahlstrom – Welcome
9:00 AM
Jennifer Ahlstrom
Welcome

Introduction and Meeting Logistics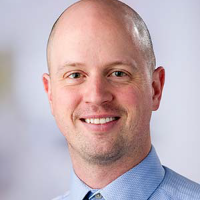 Andrew Cowan, MD - Where We've Been, Where We're Going
9:15 AM
Andrew Cowan, MD
Transplant innovation and how it influenced today's cellular therapies

The path to CAR T development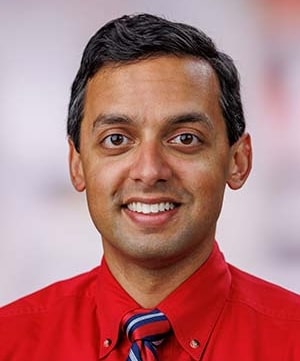 Rahul Banerjee, MD, FACP – Immunotherapy's Evolution
9:40 AM
Rahul Banerjee, MD, FACP
CAR T's evolution (dual CARs)
New targets and new approaches in CAR T
CAR T or bispecifics? What, when and how?
Kara Cicero, MD - New Therapies, New Side Effects
10:05 AM
Kara Cicero, MD
Managing the unfamiliar: side effects in the age of new myeloma treatments

Caregiver insights and watchful eyes

Managing with or without a caregiver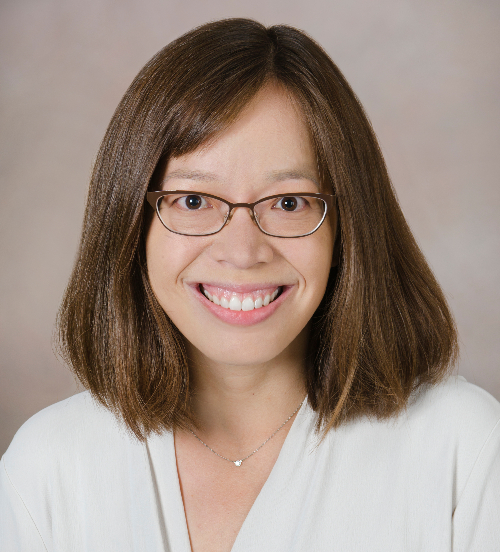 Rebecca Silbermann, MD, MMS - Living Well with Myeloma
10:45 AM
Rebecca Silbermann, MD, MMS
Bone health

Optimizing care for outcomes and quality of life
person
Round Table Audience Q&A with Faculty
11:10 AM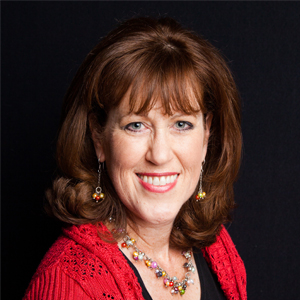 Session Two: A Truly Personalized Treatment Approach to Myeloma Care
12:45 PM
Jennifer Ahlstrom
person
Breakout Sessions
1:00 PM
Rahul Banerjee, MD, FACP – Extending Remissions for Newly Diagnosed Myeloma Patients / Using Digital Health to Improve Outcomes
CD38 approaches in newly diagnosed patients or as maintenance

Using digital health to improve outcomes

Q&A
OR
Andrew Cowan, MD - The Single Front Door: Personalizing Therapy for Each Relapsed/Refractory Myeloma Patient
Determining best treatments at diagnosis and relapse for each individual patient

Coordinating care between academic and local centers

Q&A
person
Interactive Sessions: How You Can Contribute to a Myeloma Cure
1:45 PM
Join the HealthTree Western Community Chapter
Join HealthTree Cure Hub and accelerate Dr. Banerjee's research
Get educated with HealthTree programs
Speakers & Moderators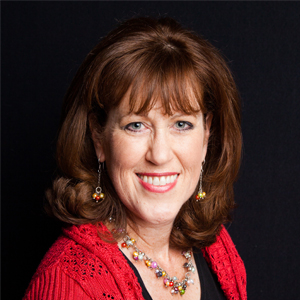 Jennifer Ahlstrom
Myeloma survivor, patient advocate, wife, mom of 6. Believer that patients can help accelerate a cure by weighing in and participating in clinical research. Founder of the HealthTree Foundation.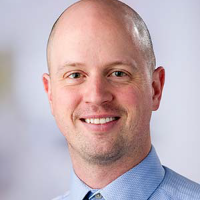 Andrew Cowan, MD
Dr Cowan is an assistant professor at UW and Fred Hutch in the division of medical oncology where he focuses on care and research of patients with multiple myeloma and AL amyloidosis. His primary interests lie in helping bring new therapies to patients in the clinic, and helping improve understanding of the global state of multiple myeloma through research collaborations with colleagues abroad.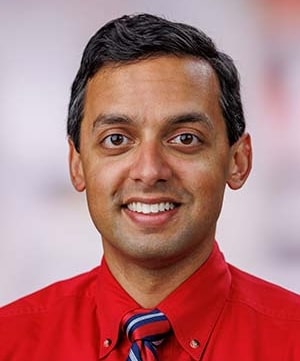 Rahul Banerjee, MD, FACP
Dr. Banerjee's clinical interests are in multiple myeloma, AL amyloidosis, and CAR-T therapy. His research interests are in toxicity management, digital health, and the patient experience.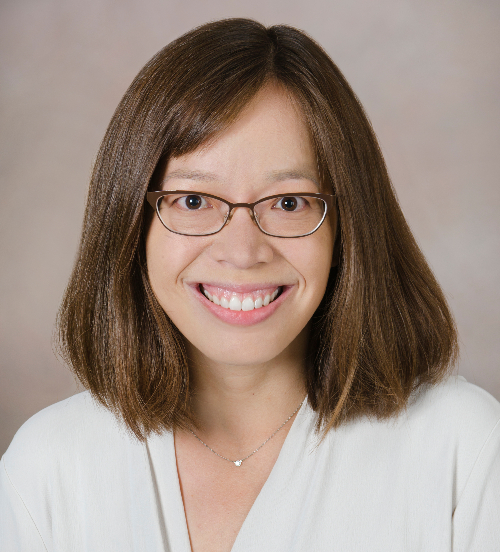 Rebecca Silbermann, MD, MMS
"A cancer diagnosis is often complicated, frightening, and confusing. I try to help my patients understand their disease and their treatment choices so that we can work towards the best possible outcomes together." Dr. Silbermann is a physician-scientist with expertise in multiple myeloma and other plasma cell disorders. She has a particular interest in myeloma bone disease and a research program focused on maintaining and improving bone health in myeloma patients. Dr. Silbermann has two children and spends her free time exploring the Portland area with her family.
Kara Cicero, MD
Seattle, WA
After graduating Cum Laude from Cornell University with a Bachelor of Science in Human Development, Dr. Kara Cicero volunteered with AmeriCorps. Faced with the reality of health-related inequities, she was motivated to pursue a career focused on minimizing health disparities. Accordingly, she attended Tulane University School of Medicine and obtained a Master of Public Health in Global Health Systems and Development, in addition to her Medical Degree. There, she was inducted into the Alpha Omega Alpha Honor Medical Society and was honored with the Harry and Rose Caplovitz Internal Medicine Award. She also received the Jack Ling Travel Award and Penny Jessop Travel Fund for teaching local healthcare workers in Malawi. Dr. Cicero returned to her home state of New York to complete residency in Internal Medicine at Columbia University, New York Presbyterian, and was inspired to pursue a career in oncology. She remained at Columbia for her clinical fellowship in Hematology and Medical Oncology, where she was granted multiple awards for her research in global oncology, including the American Association for Cancer Research Cancer Disparities Fellowship, the American Society of Clinical Oncology Young Investigator Award, and the Herbert Irving Comprehensive Cancer Center Trainee Associate Member Postdoctoral Pilot Award. Following training, Dr. Cicero was drawn to the Pacific Northwest's active, outdoor culture, and more specifically, University of Washington's collaborative environment of compassionate faculty. She joined the Myeloma program in the Division of Hematology, where she cares for those with multiple myeloma, amyloidosis, and other plasma cell disorders. She continues to be involved in research endeavors focused on health disparities, such as leading an international, multidisciplinary team on a project assessing the prevalence of MGUS in Eswatini (formerly Swaziland) to deepen the epidemiologic understanding of MGUS and multiple myeloma in an understudied population that is also most likely to be affected.
Have Any Questions?
Thank you for your interest in the event. If you have any questions, we would love to help!
Feel free to give us a call or send us a message below.
Thanks to our HealthTree Community for Multiple Myeloma Sponsors: