Multiple myeloma patients pick up more of the CD28 protein as they relapse. A new solution for this relapsed/refractory target and for 14;16 patients specifically with Dr. Carmen Baldino, PhD and Dr. Kelvin Lee, MD
HealthTree Podcast for Multiple Myeloma
event
May 13, 2015 / 11:00AM - 12:00PM MDT
Event Description
CD28 is a protein is found on multiple myeloma cells and is present in 25% of newly diagnosed patients, in 50% of patients at first relapse, in 80-90% of patients at second relapse and in 100% of plasma cell leukemia patients. Drs. Baldino and Lee are using this significant observation to develop and test a new PIM2 kinase inhibitor called JP-11646 is a PIM2 kinase inhibitor to influence this protein. The new drug also affects the MAF gene - a gene that is changed somewhat in all myeloma patients and is especially affected in patients with the 14;16 translocation. The connection between MAF, PIM2 and CD28 are not totally understood, but this new drug is now being tested for patients with this translocation and patients with late-stage disease. Dr. Carmen Baldino and Dr. Lee describe the double strategy to bring patients back to a state where they are sensitive to chemo again and also to kill myeloma cells outright. Jasco Pharmaceuticals has taken care to find and develop this new treatment that could address the big issue of very aggressive chemo-resistant myeloma. The Myeloma Crowd Radio Show with Dr. Carmen Baldino, PhD and Dr. Kelvin Lee, MD
Schedule & Agenda
person
Discussion Jenny Ahlstrom
11:00AM
Dr. Carmen Baldino, PhD and Dr. Kelvin Lee, MD and Jenny Ahlstrom
11:00AM
Dr. Carmen Baldino, PhD and Dr. Kelvin Lee, MD and Jenny Ahlstrom
Discussion Jenny Ahlstrom
Speakers & Moderators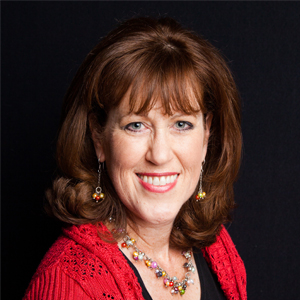 Jennifer Ahlstrom
Myeloma survivor, patient advocate, wife, mom of 6. Believer that patients can help accelerate a cure by weighing in and participating in clinical research. Founder of the HealthTree Foundation.
Have Any Questions?
Thank you for your interest in the event. If you have any questions, we would love to help!
Feel free to give us a call or send us a message below.
Thanks to our HealthTree Community for Multiple Myeloma Sponsors: