This event will take place at 9 AM PACIFIC, 10 AM MOUNTAIN, 11 AM CENTRAL & 12 NOON EASTERN
Our agenda will cover the following topics:
The MD Anderson Treatment Approach To:
• Treatment in Younger and Older Patients
• Maintenance Therapy
• Evaluating MRD Status
• Stem Cell Transplantation
• New and Emerging Therapies
• Supportive Care During Treatment
MD Anderson AML expert panel:
Naval Daver, MD - Director, Department of Leukemia
Nicholas Short, MD - Assistant Professor, Department of Leukemia
Tapan Kadia, MD - Assistant Professor, Department of Leukemia
Betul Oran, MD - Associate Professor, Department of Stem Cell Transplantation
Samantha Salvatora, PA-C - Physician Assistant, Department of Leukemia
Alexa Probst, MS, PA-C - Supervisor, Advanced Practice Providers, Department of Leukemia
Thank You To Our Round Table Sponsors: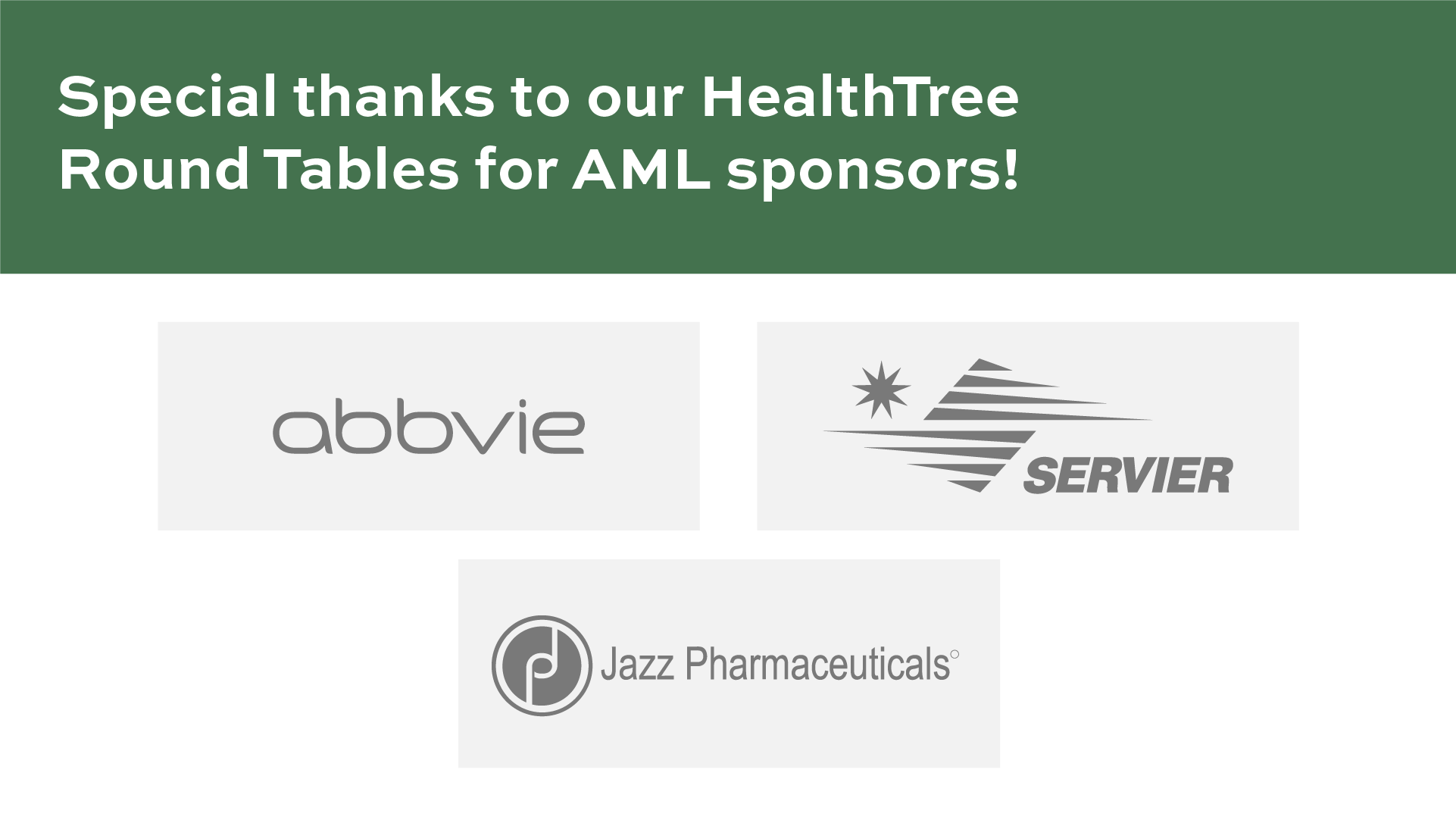 What are HealthTree Round Tables for AML?
These events are education programs for AML patients and caregivers on a variety of treatment and research issues. Each Round Table features presentations from internationally-recognized AML experts who will also participate in extensive Q&A time with audience members. In 2022, these events will take place either in-person at a variety of US-based locations or virtually.