HealthTree Foundation Expands to Support Follicular Lymphoma Patients and Care Partners
Blood Cancer Awareness Month may be drawing to a close, but for HealthTree, we are taking a substantial leap forward. HealthTree is expanding its blood cancer reach from supporting multiple myeloma and acute myeloid leukemia (AML) over the past 10 years to now supporting people with all blood cancers, including those living with follicular lymphoma.
With this launch, HealthTree is poised to revolutionize the landscape of blood cancer support. Our groundbreaking platform will now support 35 types of blood cancers, including all types of leukemia, lymphoma, and myeloproliferative neoplasms. This new era reaffirms our dedication to providing unmatched support, knowledge, and resources to a wider community of blood cancer patients and their care partners.
An Overview of HealthTree Foundation
In addition to offering unparalleled educational resources aimed at helping patients become active members in their care, HealthTree is known for its first-of-its-kind data portal called CureHub, where its primary mission is to accelerate a cure for blood cancers. CureHub allows patients to securely share their validated diagnosis, lab values, disease genetics, patient-reported outcomes, family history, and more in a single place for researchers and scientists to analyze with the goal of accelerating research toward a cure.
For the past decade, our accomplishments in the fields of myeloma and AML have been a source of inspiration. From helping patients access clinical trials to fostering collaboration between patients, caregivers, and medical professionals, we have strived to be a trusted ally in the battle against blood cancer. But we recognize that blood cancers come in a wide variety of forms, and our vision for a world free of blood cancers extends to every patient and every type of blood cancer.
Now, with the expansion of HealthTree, we embark on a new chapter, extending our mission to all forms of blood cancers. We are extremely eager to now be able to offer our programs and resources to the follicular lymphoma community and to help those living with follicular lymphoma navigate their diagnosis, become active members in their care and make life-saving treatment decisions.
Follicular Lymphoma Programs and Resources Within HealthTree's 3 Pillars
All of our core programs and resources will be tailored thoughtfully for follicular lymphoma patients and their care partners. Everything we do lies within HealthTree's three foundational pillars:
Lifetime Personalized Support and Education: This pillar empowers individuals with the knowledge and tools necessary to make informed decisions regarding their treatment and care.
Meaningful Patient-to-Patient Connections: By fostering personal connections between patients, individuals will find comfort in knowing they are not alone and become able to support one another, share key resources and feel empowered to help find a cure.
A Powerful Patient Data Portal Called HealthTree Cure Hub: This powerful portal revolutionizes the sharing and utilization of patient data in the fight against blood cancer.
You can view a detailed breakdown of the programs and resources our follicular lymphoma division will have within our three pillars in the picture below. To start, on the HealthTree for Follicular Lymphoma website, you will find an ongoing newsfeed that contains follicular lymphoma articles, a follicular lymphoma specialist directory, the HealthTree Journal, patient navigator support, HealthTree Connect, HealthTree Moves and every section of our patient data portal Cure Hub except treatment options. Our dedicated and passionate 65-person team will be working hard to roll out the remaining programs and resources throughout 2024!
Over the coming days, we will discuss our pillars in greater detail so you can get to know more about HealthTree's mission and learn how you can become an empowered patient and help us accelerate a cure for follicular lymphoma.
If you have a family member, friend, coworker or anyone in your life who has been diagnosed with a different form of blood cancer, please provide them the link to the website that supports their cancer so they can utilize our programs and resources as well!
Links to HealthTree's Blood Cancer Websites:
LEUKEMIA
HealthTree for Acute Lymphoblastic Leukemia
HealthTree for Acute Myeloid Leukemia
HealthTree for B-Cell Prolymphocytic Leukemia
HealthTree for Blastic Plasmacytoid Dendritic Cell Neoplasm
HealthTree for Chronic Lymphocytic Leukemia
HealthTree for Chronic Myeloid Leukemia
HealthTree for Chronic Myelomonocytic Leukemia
HealthTree for Hairy Cell Leukemia
HealthTree for Large Granular Lymphocytic Leukemia
HealthTree for T-Cell Prolymphocytic Leukemia
LYMPHOMA
HealthTree for Angioimmunoblastic T-Cell Lymphoma
HealthTree for Anaplastic Large Cell Lymphoma
HealthTree for Burkitt Lymphoma
HealthTree for Small-Cell Lymphocytic Lymphoma
HealthTree for Cutaneous T-Cell Lymphoma
HealthTree for Diffuse Large B-Cell Lymphoma
HealthTree for Enteropathy-Associated Intestinal T-Cell Lymphoma
HealthTree for Follicular Lymphoma
HealthTree for Extranodal Natural Killer Lymphoma
HealthTree for Hepatosplenic T-Cell Lymphoma
HealthTree for Hodgkin Lymphoma
HealthTree for Lymphoblastic Lymphoma
HealthTree for Mantle Cell Lymphoma
HealthTree for Marginal Zone Lymphoma
HealthTree for Mucosa-Associated Lymphoid Tissue Lymphoma
HealthTree for Peripheral T-Cell Lymphoma
HealthTree for Primary Mediastinal B-Cell Lymphoma
HealthTree for Waldenstrom's Macroglobulinemia
MYELOPROLIFERATIVE NEOPLASMS (MPNS)
HealthTree for Myelodysplastic Syndromes
HealthTree for Essential Thrombocythemia
HealthTree for Polycythemia Vera
HealthTree for Hypereosinophilic Syndrome
MULTIPLE MYELOMA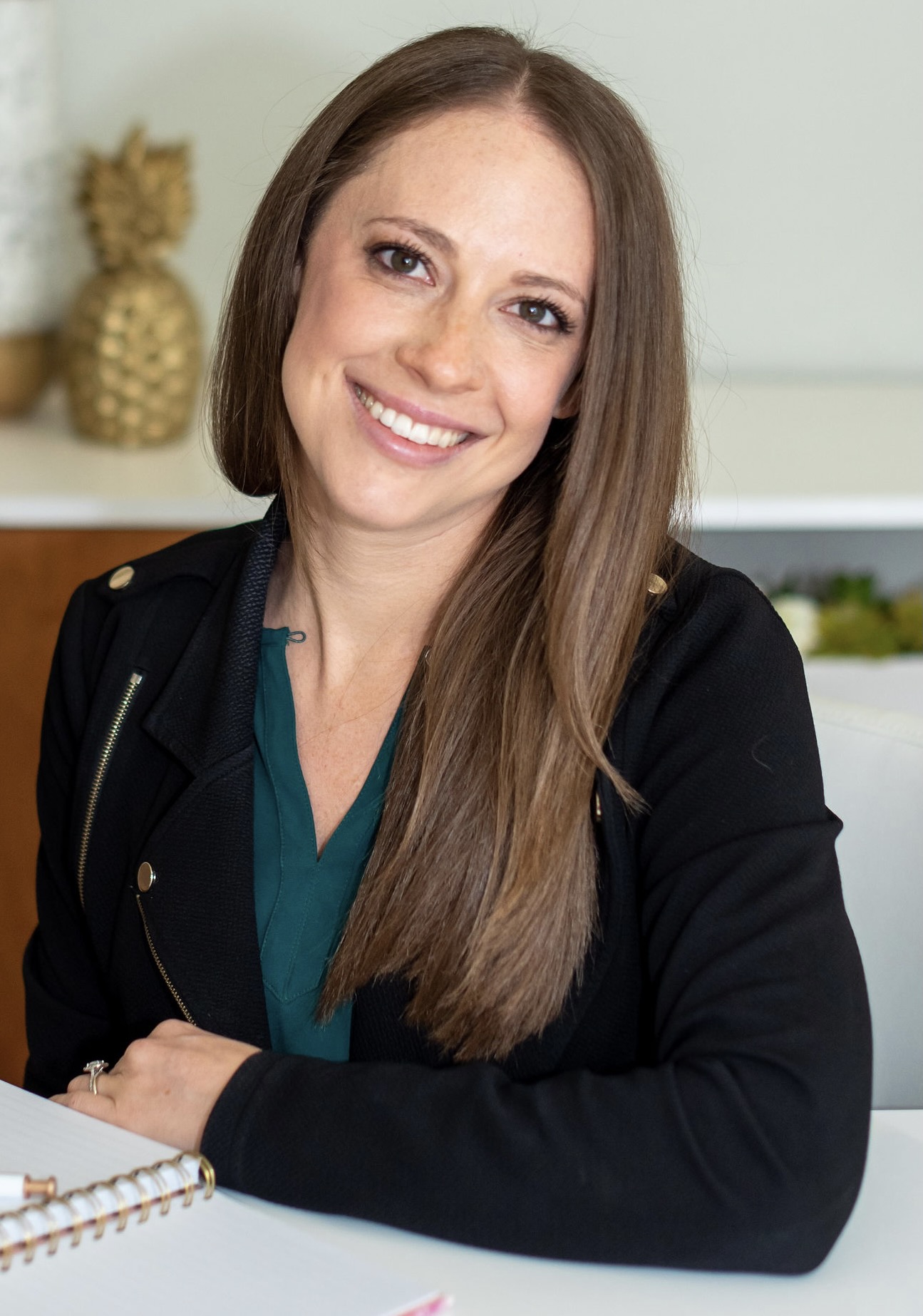 about the author
Katie Braswell
Katie joined HealthTree as the Community Director for AML in 2021 and became HealthTree's Director of Education in 2023. Katie is a registered dietitian who is passionate about health literacy and patient empowerment. She loves to cook, travel and spend time with her newborn son, husband and dog.
Thanks to our HealthTree Community for Follicular Lymphoma Sponsors: