Mark's CLL Story - Prepared so Not Scared for Venetoclax Treatment
This article was written by Mark who was diagnosed with CLL in 2018 and is getting ready to start treatment with venetoclax this April 2023.
Starting Venetoclax
Hi everyone, my name is Mark. I'm 65 years old and am starting treatment with venetoclax and obinutuzumab this month after being in watch and wait for 5 years. Part of me thought this would come but another part of me didn't think so after going into the clinic for checkups and them continuing to say, "Nope, you don't need treatment right now". Five years of that pattern and now that it's changing is a little unnerving, but I'm hopeful that venetoclax will do a good job at helping put me into remission for a while. I like that it's for a fixed duration of a year (this is my first time being treated) and I can take the tablets by mouth. The harder part for me is having to go in for the IV that gives the antibody part of the medicine every so often. I guess I can't complain too much, I'm grateful for advances in medicine that even give me this option to hopefully not have to take a long-term BTK inhibitor. I want this over and done with, not an eternal pill.
Gameplan
I like to have a game plan of what to do and have my wife be on the same page about any side effects that could come up and what to do about them as treatment starts. My motto is, if I'm prepared then I don't need to be scared.
So prepping myself, the venetoclax portion they'll start me at a lower dose tablet to take once a day, then each week increase the dose over 5 weeks. During that time they told me to make sure I drink at least 6 glasses of water each day starting 2 days before the first dose, on the first dose day, and each time the dose is increased to reduce the risk of tumor lysis syndrome. Other side effects to watch out for are diarrhea, tiredness, low blood cell counts like red blood cells, white blood cells and/or platelets, an infection in the upper respiratory tract, nausea, muscle/joint pain, and fluid buildup/swelling of arms/legs/hands/feet.
Prepping Against Side Effects
Reading what other patients have tried and what CLL doctors recommend to combat those side effects, I had my wife help me set up calendar reminders on our phones for doctor appointments so those don't get missed, I plan to have pepto bismol on hand for diarrhea (never thought I'd be sharing how I'm going to manage that with a group of strangers… ha I guess it's good to be honest about this kind of thing though right?), my wife and kids are ready to help take turns with home and other tasks if the tiredness gets bad so covered there (the hospital also said if we need they can help arrange for us to meet with a social worker to go over other resources available if needed which I thought was nice), if I get the respiratory infection they can give me a long-term lose dose antibiotic till treatment is over (or they said maybe longer if needed) and they can give me an IV of immunoglobulin if those levels are low. If a type of white blood cell gets low (neutropenia) they can give an injection of Neupogen, to help combat nausea they can give me anti-nausea medicines, they can give me an anti-inflammatory if I get the muscle/join pain (they said that goes away after treatment is over), and if I get fluid buildup they recommend taking a diuretic. I'm usually someone that doesn't share if I'm going through any type of pain or discomfort but this is something I think will be important to speak up about to make the experience manageable.
What I'll expect from the obinutuzumab IV part, is they have 6 treatment cycles, each for 28 days. Cycle 1 seems to be the most time demanding with 100 mg IV on day 1, 900 mg IV on day 2, and 1,000 mg IV on days 8 and 15. The frequency goes down after that for cycles 2-6 receiving a 1,000 mg IV on the first day of each cycle. Apparently, the infusion administration time can take between 3-5 hours, sometimes shortening to 90 minutes starting cycle 2 if I don't have severe reactions in cycle 1. Hope that can be done, otherwise, I'll bring my audiobook to hang out.
Here's to hoping all goes well, wish me luck!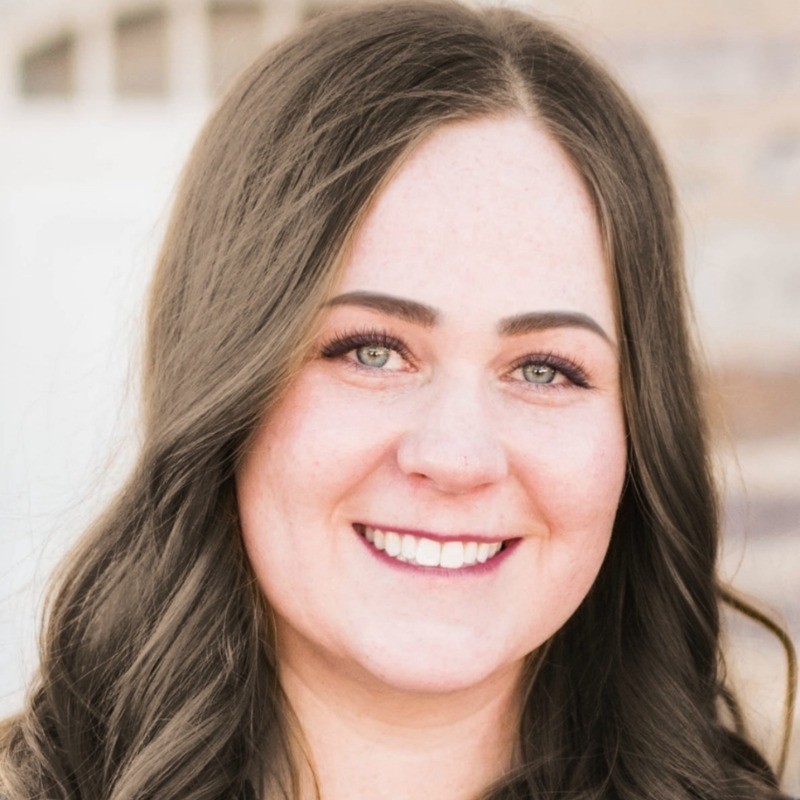 about the author
Megan Heaps
Megan joined HealthTree as a Community Coordinator for CLL in 2022. She is the daughter of a blood cancer patient and has found a passion for helping support patients and caregivers to advance research for their cure and improve their quality of life. In her spare time, she loves to be around family, sew, and cook.
Thanks to our HealthTree Community for Chronic Lymphocytic Leukemia Sponsors: