Heightened Gratitude for Life: Debbie Lamb's Story on Living with CLL
Photo: Debbie Lamb, Ed Lamb, and grandchildren
CLL patient Debbie Lamb has a greater sense of gratitude for life after her CLL diagnosis. Her service of others helps her find meaning and joy in life.
Debbie Lamb went to her annual physical with her internist in the fall of 2019 and her doctor noticed an elevated white blood cell count. The labs were duplicated with the same results and her doctor told her that she could have CLL.
It was complicated timing because although much of their family life had been in Utah, they were currently living in Illinois with her husband Ed working on a temporary assignment running a network of hospitals. They were also in the middle of entering retirement after Ed's successful career in healthcare. Debbie contacted a former doctor in Utah who told the current treatment center what additional labs to run to confirm the diagnosis. Those labs were run in December 2019 and January 2020.
The CLL diagnosis needed a bone marrow biopsy for complete confirmation, but with COVID-19 hitting the healthcare scene, all procedures were put on hold. She did not receive her bone marrow biopsy until May 2020.
Her doctor told her that without symptoms or significantly elevated labs, they would not treat her but would check her labs every six months. When she got her third COVID booster, she had swollen lymph nodes which put her on alert that her CLL might be waking up. However, the swelling went down shortly after the shot was given.
Like any CLL patient, having a cancer diagnosis was a worry. Debbie says that she went through the 7 stages of grief circling back through some of the stages because facing death is never an emotionally orderly process. As Debbie says, "You don't just go through grief stages once."
Once she went through the initial grief, she said that she started looking at her life differently.
"The diagnosis reminded me of the true gift of life. We all know we are going to die at some point, but having CLL has given me a gift of appreciating the life I'm living in a more heightened way."
Over 2020 and into 2021, her labs increased slightly but there were no significant increases of infections or other CLL symptoms. So, she and her husband Ed decided to serve a humanitarian mission in Chile. In May of 2021, they left on their mission leaving behind x kids and x grandkids.
Debbie says that "Ninety percent of the time I forget I have CLL." Sometimes, CLL patients can feel as though they are waiting for the other shoe to drop, but Debbie chooses not to live her life in that way. She exercises every day either with walking, weights, or yoga and says that it helps her mental health significantly.
She is supported by her husband and family but her faith gives her spiritual strength to not just move forward, but to enjoy the meaningful life that she has been given. She comments that in a strange way, CLL has been a blessing because she is savoring every moment and has an intensified gratitude for life.
Debbie and her husband Ed are serving a humanitarian mission for her church. In Chile, the mission is to help relieve suffering and foster self-reliance with a focus on primary healthcare, education, and community support.
Debbie and Ed help deliver ophthalmology equipment, clinical beds, transport beds, lab equipment, dental chairs, scales to weigh babies, GYN beds, and many other items to 6 hospitals, 8 Family Clinics, 35 rural health posts, and 15 rural health stations from Antofagasta to the Island of Chiloé. More than 400,000 lives have benefited from these donations so far.
They have helped deliver 4,500 school kits to rural schools covering 50 schools in 12 districts. Education equipment like computers, tablets, projectors, and interactive screens have been donated to schools that work with children with learning disabilities in several locations in the country from Arica to Chiloé. Playground equipment has also been an important donation to Jardine's Infantile.
They also help provide support to soup kitchens, homeless shelters, and homes for the elderly. Items such as stoves, beds, wheelchairs, lifts, refrigerators, washers, dryers, cooking utensils, hygiene kits, food kits, and other basic tools have been donated to help support people in an emergent crisis or need.
Their service has helped with the emotions and reality of having a CLL diagnosis.
"I'll be here for as long as I'm supposed to be and in the meantime, I will enjoy every sunset, time playing with my grandkids, and my ability to serve others. After we complete this mission in June of 2023, we'll stay home for a year to spend time with family and then we will serve another mission, which has been one of the most rewarding and joyful experiences of my lifetime."
She realized that her reaction to her situation was a choice.
"I decided that I could either live in fear or in faith. I am going to choose faith."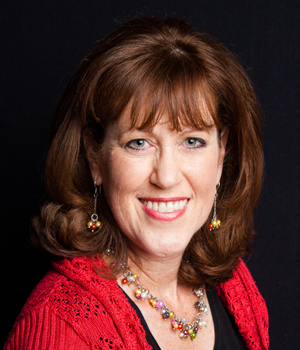 about the author
Jenny Ahlstrom
Multiple myeloma patient, sister-in-law to AML patient, patient advocate, wife, mom of 6. Believer that patients can help accelerate a cure by joining their disease communities and contributing their patient stories to advance a cure. Founder of the HealthTree Foundation.
Thanks to our HealthTree Community for Chronic Lymphocytic Leukemia Sponsors: