ASH 2022: CAR T-cell Therapy Emerging as a Promising Treatment for Relapsed/Refractory and High-risk CLL
Lydia Scarfò, MD from the Università Vita-Salute San Raffaele in Milano, Italy presented data at the recent December ASH 2022 conference on a study that reviewed the effectiveness of chimeric antigen receptor (CAR) T-cell therapy for relapsed/refractory and high-risk CLL patients for which BTK inhibitors and BCL2 inhibitors had not worked.
The motivation to conduct another CAR T-cell study for CLL patients came after seeing that 2 of the 3 CLL patients treated with CAR-T cell therapy 10 years ago, still have a complete response to the treatment, remain progression-free, and still have the anti-CD19 CAR T-cells in their immune systems working to destroy any new CLL cells.
Although those patients had not been exposed to BTK inhibitors like ibrutinib or BCL2 inhibitors like venetoclax due to different treatment options at the time, they had exhausted all alternative treatment options and found treatment success. CAR T-cell therapy may be a promising option for current CLL patients that have exhausted treatment options of BTK and BCL2 inhibitors.
Transcend CLL 004 Monotherapy Study - Phase 1
The treatment consisted of patients receiving a CD19-directed CAR T-cell therapy called lisocabtagene maraleucel (liso-cel) that consisted of equal target doses of CD8+ and CD4+ T cells.
The patient group: 23 CLL patients all previously treated with ibrutinib

91% were refractory to ibrutinib
65% were previously treated with ibrutinib and venetoclax
48% had failed both ibrutinib and venetoclax
83% had high-risk features including either TP53 aberrations, unmutated IGHV, and/or complex karyotype
23% had progressed to Richter transformation

The study results:

ORR rate of 82%
Complete response rate of 45%
75% had undetectable measurable residual disease (uMRD) in peripheral blood
65% had uMRD in the bone marrow
Patients that exhibited uMRD in both the peripheral blood and bone marrow had the longest progression-free survival (PFS), indicating that achieving uMRD might be a valuable goal in this setting and may predict the long-term efficacy of CAR T-cells.
Subgroup results of 10 CLL patients who were resistant to both BTK inhibitors and venetoclax

ORR rate of 80%
60% had a complete response
78% had uMRD in peripheral blood
67% had uMRD in the bone marrow
Median duration of response was 17 months and the median pfs was 13 months
Treating with CAR T-cell therapy in combination with ibrutinib or venetoclax
The study is also evaluating treating patients with liso-cel + ibrutinib or liso-cel + venetoclax.
The data thus far shows patients treated with liso-cel therapy + ibrutinib achieved:

ORR of 95%
Complete response rate of 47%
The results of the above studies suggest that CAR T-cell therapy may be a viable treatment option for relapsed/refractory and high-risk CLL patients. Achieving uMRD may be a valuable goal in this setting and may predict the long-term efficacy of CAR T-cells. Combination therapies may also be effective in treating this patient population. These findings provide hope for CLL patients that have few treatment options, and future studies will further define the role of CAR T-cell therapy for CLL.
To review enrolling in a CAR T-cell study, talk with your CLL specialist about options that fit your type of CLL. Recruiting clinical trials are also accessible here: clinicaltrials.gov.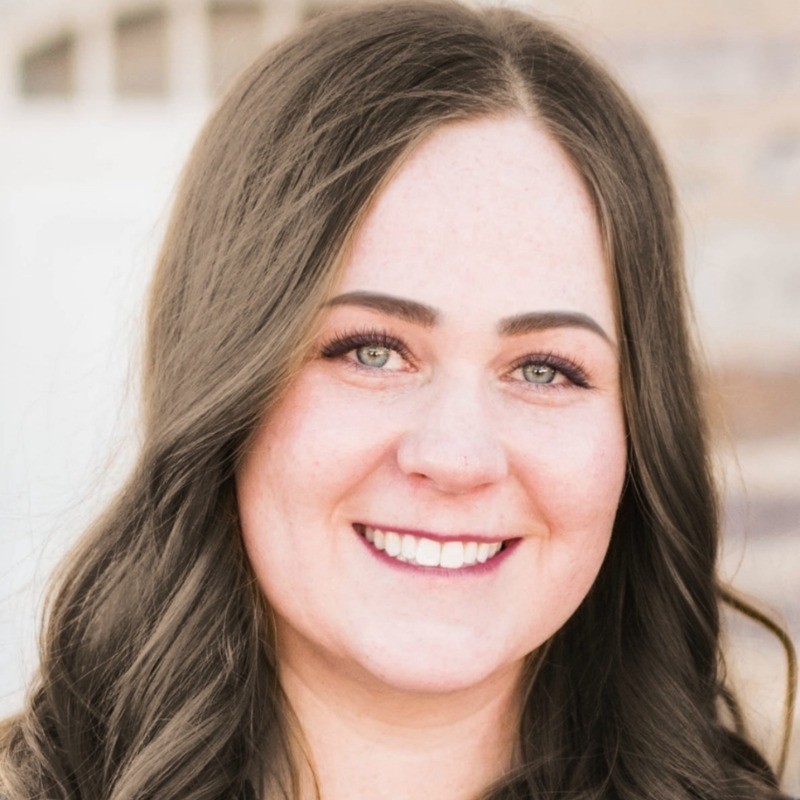 about the author
Megan Heaps
Megan joined HealthTree as a Community Coordinator for CLL in 2022. She is the daughter of a blood cancer patient and has found a passion for helping support patients and caregivers to advance research for their cure and improve their quality of life. In her spare time, she loves to be around family, sew, and cook.
Thanks to our HealthTree Community for Chronic Lymphocytic Leukemia Sponsors: