Recipes for CLL Patients: Blueberry Cobbler
Wild blueberries (found next to regular blueberries in the frozen section at the grocery store) are a powerful superfood. They help reduce fatigue, a common symptom CLL patients often struggle with. They contain almost double the amount of antioxidants than regular blueberries, are one of the most nutrient-dense berries, they are high in vitamin C, vitamin K, and manganese, and a study showed that eating blueberries strengthens the immune system by increasing levels of natural killer cells (a type of white blood cell that targets virus-infected and cancerous cells).
"Researchers asked athletes to eat about 250 grams of blueberries every day for six weeks to see if the berries could reduce the oxidative stress caused by long-distance running. The blueberries succeeded, but a more important finding was their effect on natural killer cells. Normally, these cells decrease in number after a bout of prolonged endurance exercise, dropping by half to about one billion. But the athletes consuming blueberries actually doubled their killer cell counts, to more than four billion."
Try this blueberry cobbler recipe to include more blueberries in your day!
Blueberry Cobbler
Total time 50 minutes (prep time 15 min, cook time 35 min)
Ingredients
Berry mixture
4 cups wild blueberries (found next to regular blueberries in the frozen section at the grocery store)
1/2 cup cane sugar
4.5 Tablespoons vegetable oil
Batter
Instructions
Preheat oven to 350 degrees Fahrenheit
Pour vegetable oil into the bottom of a 9x13-inch baking dish, spread evenly to coat the bottom of the pan
Add wild blueberries and cane sugar to a bowl. Stir to combine
In a separate bowl, mix together the batter ingredients: flour, cane sugar, baking powder, and salt. Stir in the milk, just until combined
Pour wild blueberries into the pan. Drizzle the batter mixture over the top. Sprinkle with a little bit of cinnamon
Bake at 350 degrees for 35 minutes
Serve warm. Can be eaten as is or with ice cream made with cane sugar
*Ice cream made with cane sugar is preferred over ice cream made with refined sugar because refined sugar causes high oxidative stress whereas cane sugar does not.
Nutritional Information Per Serving
Total servings: 9 | Calories per serving: 297 | Carbohydrates: 54g | Protein: 2g | Fat: 8g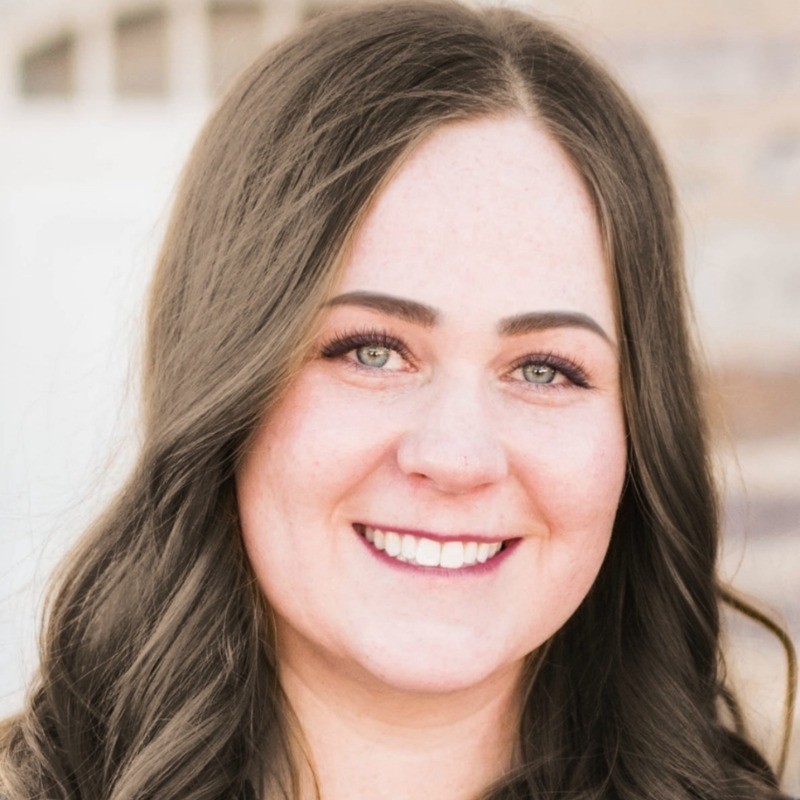 about the author
Megan Heaps
Megan joined HealthTree as a Community Coordinator for CLL in 2022. She is the daughter of a blood cancer patient and has found a passion for helping support patients and caregivers to advance research for their cure and improve their quality of life. In her spare time, she loves to be around family, sew, and cook.
Thanks to our HealthTree Community for Chronic Lymphocytic Leukemia Sponsors: