Innovation of CLL Treatments: Modern Targeted Therapies
Over the years, the treatment for CLL has undergone significant advancements, shifting from non-specific chemotherapy to targeted therapies. Here, we delve into the history and effectiveness of modern CLL treatments.
Before Targeted Therapies - The Era of Chemotherapy
Initially, chemotherapy was the go-to option for treating CLL. The most common regimen was a combination of Fludarabine, Cyclophosphamide, and Rituximab (FCR). Chemotherapy was like using a sledgehammer to kill a mosquito; it killed cancer cells but also destroyed many healthy cells in the process.
Approximately 70% of patients achieved remission but suffered significant side effects, including fatigue and low immunity. As well, patients with high-risk chemo-associated genetic mutations did not respond well to treatment and needed better treatment options.
Read here for more information about the history of chemotherapy for CLL care prior to modern targeted therapies.
Introduction of Targeted Therapies
The late 2000s and 2010s marked a turning point in CLL treatment with the advent of targeted therapies. These are medicines specifically designed to attack cancerous B-cells (CLL cells). They can also reduce healthy B-cells, however, they do leave other healthy cells alone which chemo did not do.
Imbruvica (Ibrutinib)

Approved by the FDA in 2014, ibrutinib a BTK inhibitor blocks a protein that helps CLL cells multiply and survive. It's an oral medication, making it easier to administer than intravenous treatments. About 72% of CLL patients taking ibrutinib have managed CLL that doesn't progress. The patient takes it indefinitely until their body's CLL cells no longer respond to the medicine or until side effects are intolerable
Although effective in helping CLL patients manage the progression of the disease, many patients needed to discontinue treatment because of heart-related side effects and blood thinning caused by the medication

Venclexta (Venetoclax)

Approved in 2016, venetoclax works by blocking a protein that makes CLL cells resistant to self-destruction, thus helping destroy the cancerous cells. This was a helpful option for CLL patients who had blood thinning and heart-health issues now be able to switch from a BTK inhibitor to venetoclax and achieve a reduction of CLL cells
Approximately 80% of patients taking venetoclax go into remission (partial or complete reduction of cancer cells). The medicine has manageable side effects

Calquence (Acalabrutinib)

Approved in 2019, acalabrutinib is a second-generation BTK inhibitor that targets specific proteins to restrict CLL cell growth. It is also an oral medication
41% more of CLL patients were able to tolerate taking acalabrutinib longer than ibrutinib. It has significantly fewer heart-related side effects than ibrutinib

Brukinsa (Zanubrutinib)

Approved in 2023, zanubrutinib is another second-generation BTK inhibitor like acalabrutinib. In studies that helped approve zanubrutinib, it helped 80% of patients without del(17p) limit disease progression and 88% of CLL patients with high-risk del(17p) limit disease progression. It has a similar manageable side-effect profile as acalabrutinib
Combining Targeted Therapies
One of the most promising advances in CLL treatment is combining different targeted therapies. The rationale is to attack the CLL cells from different angles, making it hard for them to survive or become resistant to treatment.
Venetoclax + Obinutuzumab

In 2019, the combination of venetoclax with obinutuzumab, an antibody-based treatment, received FDA approval for CLL patients to take for a fixed duration period of 1 year. The combination is used for previously untreated CLL patients and aims to enhance the effectiveness of each drug. Venetoclax and anti-body treatment rituximab were later approved for previously treated CLL patients to take in a fixed-duration period of 2 years
About 85% of CLL patients achieve remission with this combination, marking it as one of the most effective treatments for CLL with a manageable side-effect profile
The combination proved to be more effective than patients taking venetoclax alone. The combination therapy also helped CLL patients with high-risk genetic feature del(17p)/TP53 mutation achieve a longer remission than taking venetoclax alone
The Future of CLL Care
CLL specialists are pleased with the advances of non-chemo targeted therapies that have improved both the length and quality of CLL patients' lives. These specialists and their research teams do understand that there is more work to be done to help bridge treatment care gaps for relapsed/refractory CLL patients (patients whose disease comes back after treatment or whose cancer cells no longer respond to targeted therapies).
The future treatments of CLL are currently in clinical trials. These new and improved medicines test their effectiveness against the current CLL medicines. A few of these clinical trials include CAR T-cell therapy for CLL (see here for more about CAR T) and combinations of non-chemo targeted therapies to improve treatment effectiveness than what is currently approved for CLL treatment (see here for more about CLL clinical trials).
We Invite You to Participate in the Future of CLL Care
HealthTree's community has seen that patients and their caregivers who are involved in learning about their cancer end up getting better treatment outcomes. We invite you to use HealthTree's programs to educate yourself about the facets of this disease. Doing so will prepare you to be an active participant in advancing toward a cure for CLL through participating in research.
We invite you to the HealthTree 2.0 virtual launch to learn about the new and improved HealthTree model, our goals, and how you can be involved in our upcoming HealthTree 2.0 event. Invite your friends & family and join us on October 23, 2023, through virtual watch parties to hear how you can get your best care and contribute to accelerating a CLL cure.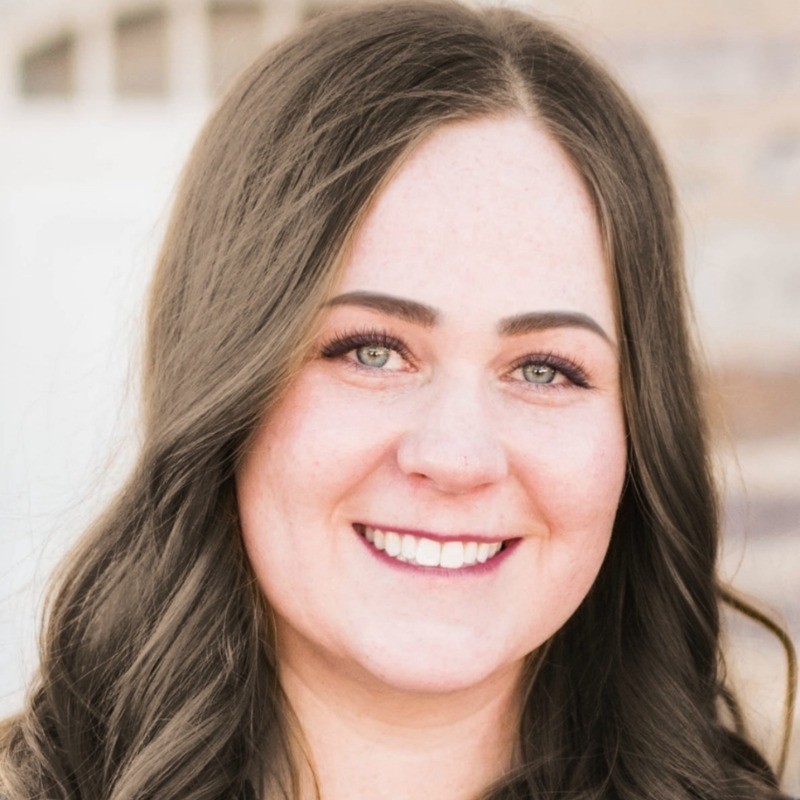 about the author
Megan Heaps
Megan joined HealthTree as a Community Coordinator for CLL in 2022. She is the daughter of a blood cancer patient and has found a passion for helping support patients and caregivers to advance research for their cure and improve their quality of life. In her spare time, she loves to be around family, sew, and cook.
Thanks to our HealthTree Community for Chronic Lymphocytic Leukemia Sponsors: