Care for CLL Patient Caregivers
Caregivers for CLL patients can use some of the following resources to help support their needs and well-being.
Rotation & Hired Help
Many hands make light work. Creating a caregiver team that involves multiple people either family members, friends, or hired help, can help distribute tasks to a few individuals making things more manageable as they are not all placed onto one person. Create a strong team and communicate often for a good outcome.
Try caregiving services either professional or volunteer-based. These may include house cleaners, meal delivery, transportation services, and health insurance advocates. To get in contact with needed services and receive any resources that can alleviate the financial stress of requesting hired help, caregivers can reach out to a local hospital and ask for referrals from the social workers. Information may also be available in local support groups, or by contacting state and county health agencies. If employed, check with the human resources department to see if the company offers benefits like the Family Medical Leave Act or employee assistance programs that can help with caregiving.
Planning ahead
To help manage caregiving tasks, create a list of those tasks writing down approximately how much time each may take and when they need to happen. Planning ahead of time helps prevent scheduling emergencies and provides an opportunity to brainstorm solutions for how to manage things that can come up. Using electronic calendars or scheduling phone apps can help with organizing and sending reminders if needed. If you are including multiple people on the caregiving team, electronic calendars can also be shared among several individuals helping ensure all are aware of items that need to be completed. Tasks that can be scheduled for the caregiving team may include things like food preparation, cleaning support, transportation, companionship, support at doctor visits and medicine pickup.
Self-care
It is important for caregivers to take care of both their emotional and physical health before helping others. Creating a list of things the caregiver needs in their day to stay healthy and planning time for those things to happen, then reaching out to family members, friends, or hired help to cover the needed periods, helps ensure the caregiver is getting the support they need to stay balanced and healthy. Caregivers should be realistic in the amount of time they need to adequately care for themselves. This can help reduce feeling rushed and lower stress. Placing spots in the day that allow for flexibility since things do not always go as planned, can also help balance schedules. Apart from delegating care tasks to other individuals, caregivers may include other health support services for themselves like counseling, hobbies they enjoy, taking breaks, visiting their own support groups, or visiting friends or health professionals as needed.
Staying Informed
Having a CLL specialist on the patient's care team helps ensure the patient is getting the most accurate care for their CLL. If a CLL specialist is not within a manageable travel distance, even infrequent visits ensures the specialist can pass along the needed care plan to a local hematologist-oncologist who can then put that plan into action. Bring a notepad and/or audio recorder to doctor visits. Write down any questions you may have ahead of time to ask the doctor. Questions may include what to expect related to side effects that may be present from medications for the CLL patient, and solutions to the side effects. Planning in advance helps reduce stress by taking out as much of the unknown as possible.
HealthTree for CLL Resources
HealthTree frequently posts about new advances in CLL and creates easy-to-understand articles to help learn about the disease and treatment options. Other resources available to caregivers on the website include a list of financial resources, a side effect solutions tool, recipes recommended for CLL patients, and a CLL specialist directory.
If you have any questions, feel free to reach out to HealthTree's team using our website chat, which is found by clicking the icon on the bottom righthand corner of the webpage, to which we'll contact you back in a timely manner to help answer your questions and provide support.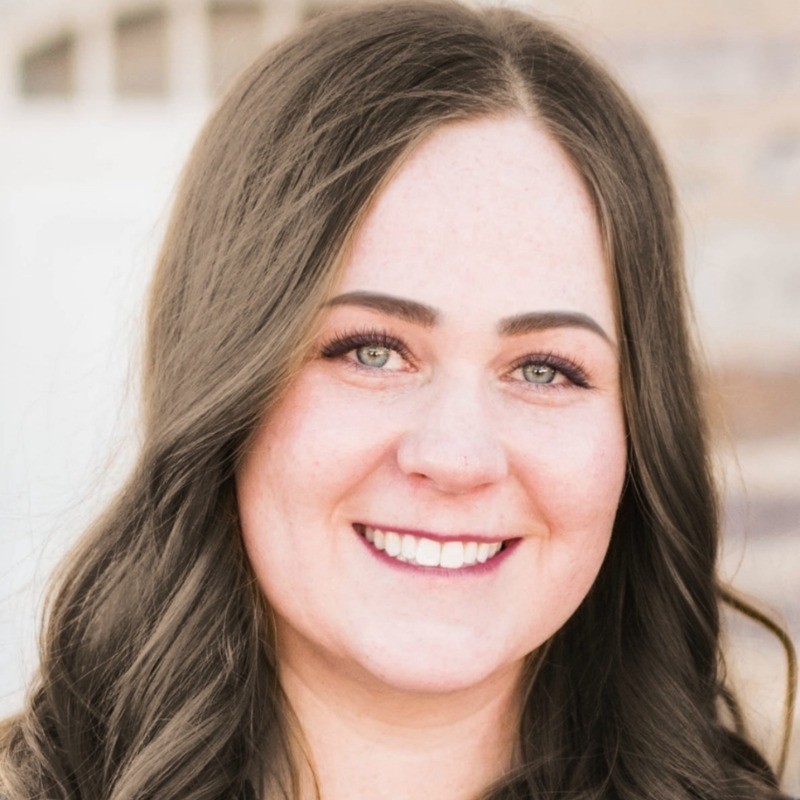 about the author
Megan Heaps
Megan joined HealthTree as a Community Coordinator for CLL in 2022. She is the daughter of a blood cancer patient and has found a passion for helping support patients and caregivers to advance research for their cure and improve their quality of life. In her spare time, she loves to be around family, sew, and cook.
Thanks to our HealthTree Community for Chronic Lymphocytic Leukemia Sponsors: