ASCO 2023: Acalabrutinib vs Zanubrutinib in R/R CLL
Dr. Adam Kittai a CLL specialist with the Ohio State University Comprehensive Cancer Center, shared with us at the recent 2023 ASCO conference research he presented about comparing second-generation BTK inhibitors acalabrutinib (Calquence) and zanubrutinib (Brukinsa) for relapsed/refractory CLL.
Watch his full interview below:
Same Effectiveness, Acalabrutinib has Fewer Side Effects
Dr. Kittai found that acalabrutinib and zanubrutinib have similar effectiveness in progression-free survival (the amount of time the disease is managed by the medicine and does not progress).
The difference between the two medicines came down to the side effects. Acalabrutinib has fewer side effects than zanubrutinib in the areas of mostly hypertension (high blood pressure), hemorrhage, and any grade 3 adverse events (grade 3 meaning the side effects are medically significant but not immediately life-threatening and may require hospitalization).
The MAIC study
Acalabrutinib and zanubrutinib belong to a group of medicines known as second-generation BTK inhibitors. These medicines had not yet been directly compared in a head-to-head trial. The medicines had previously been compared to first-generation BTKi ibrutinib (Imbruvica) in the ELEVATE-RR trial (acalabrutinib vs ibrutinib) and the ALPINE study (zanubrutinib vs ibrutinib).
Both of those trials focused on CLL patients with relapsed/refractory CLL and showed that the second-generation BTKis had much fewer side effects compared to ibrutinib. The ALPINE study showed that zanubrutinib had better efficacy than ibrutinib, sparking discussions about comparing ELEVATE-RR and ALPINE to determine the superior BTKi.
Dr. Kittai saw there was a problem comparing those two trials together as ELEVATE-RR only included CLL patients with certain genetic abnormalities (deletion 11q and deletion 17p), which means the patient populations in the two trials were different. That made it difficult to draw meaningful conclusions from a cross-trial comparison.
To overcome this challenge, Dr. Kittai's study compared the ASCEND trial (which evaluated acalabrutinib) with the ALPINE trial (which evaluated zanubrutinib) using a MAIC analysis (Match Adjusted Indirect Comparison). MAIC is a statistical method that allows comparison between trials without conducting a phase III randomized controlled trial. In an unanchored MAIC, the comparator arm (ibrutinib in this case) is not the same.
Dr. Kittai and his team conducted the study by collecting individual patient data from the ASCEND trial and identifying characteristics that were predictive of survival. They then weighted each patient in the ASCEND trial to match the patients in the ALPINE trial, ensuring that the patient populations contributing to the survival analysis were similar. This process of matching is why it is called a MAIC.
The analysis found that the progression-free survival of patients treated with acalabrutinib was similar to that of patients treated with zanubrutinib. The efficacy of acalabrutinib in the ASCEND arm was comparable to that of zanubrutinib in the ALPINE arm.
The OSUCCC team also examined the side effect profiles of acalabrutinib and zanubrutinib after making these adjustments. They found that patients treated with acalabrutinib had a slightly better side effect profile in terms of hypertension, hemorrhage, and grade 3 adverse events compared to those treated with zanubrutinib. This finding aligns with the tables of side effects observed in the ALPINE study, where hypertension was significant.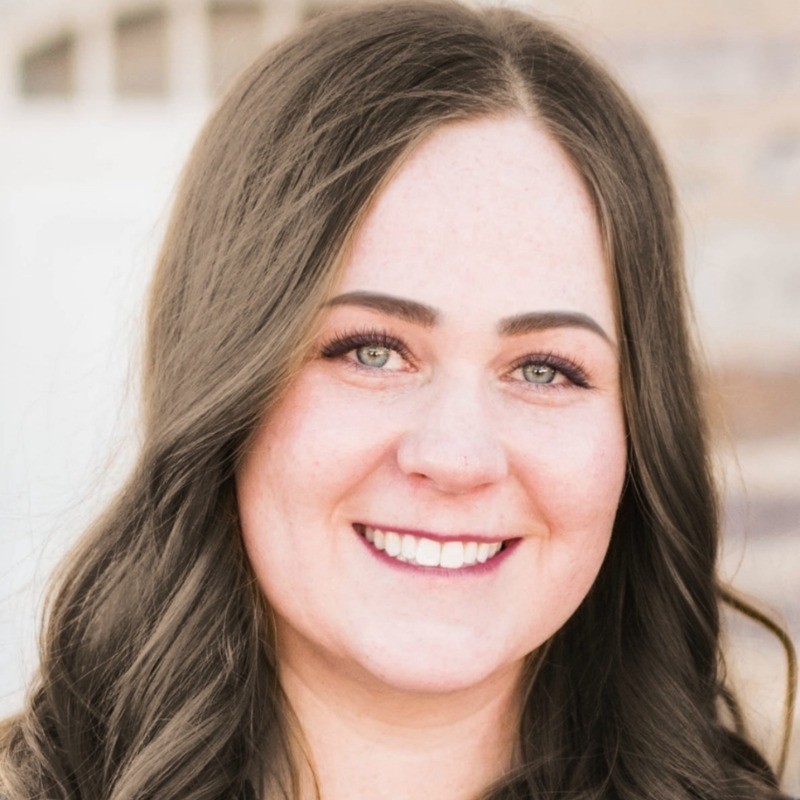 about the author
Megan Heaps
Megan joined HealthTree as a Community Coordinator for CLL in 2022. She is the daughter of a blood cancer patient and has found a passion for helping support patients and caregivers to advance research for their cure and improve their quality of life. In her spare time, she loves to be around family, sew, and cook.
Thanks to our HealthTree Community for Chronic Lymphocytic Leukemia Sponsors: