David Chung, MD, PhD
Memorial Sloan Kettering Cancer Center
Interview Date: November 19, 2018
Why do some multiple myeloma patients relapse early after stem cell transplant while others stay in remission for many years? The patient's immune system may be a key factor.
David Chung, MD, PhD of Memorial Sloan Kettering Cancer Center was recently selected as a Myeloma Crowd Research Initiative (MCRI) award recipient. The goal of the MCRI is to help optimize myeloma therapy for individual patients.
Dr. Chung's research will review patients who have undergone stem cell transplant. He will study three different parts of their immune system after transplant – T cells, lymphocytes and myeloid derived suppressor cells (MDSCs) and will compare early vs. late relapse. He will then combine that immune system signature with the myeloma genetics of each patient to understand the impact they have together.
Learn why studying the immune system may be just as important as the study of myeloma genetics and what this research can mean for you personally.
The Myeloma Crowd created the MCRI because we "Can't Wait for a Cure." Through the MCRI we want to help find the right treatment for the right patient at the right time. The MCRI is funding three research projects – each with a different focus – that will also integrate with HealthTree, a new tool for myeloma patients. Learn more about HealthTree here.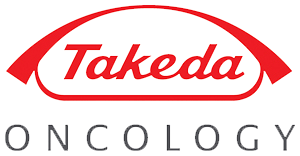 Thanks to our episode sponsor