What is HealthTree University for CLL?
What is HealthTree University and how can I benefit from it?
HealthTree University (HTU) for CLL is:
A FREE comprehensive curriculum for CLL patients and their caregivers
A single place for you to LEARN everything about CLL
Taught by CLL experts, solving all the questions you have
"In my experience, patients who are knowledgeable about their cancer and who are actively involved in their care tend to have the best treatment outcomes. I want to empower myself by learning everything I can about my cancer." -Cindy Chmielewski, blood cancer patient
We invite you to watch HealthTree University for CLL's videos to help answer questions you may have and empower you to become an active participant in your cancer care.
Navigating HTU
To locate HealthTree University for CLL from the home page, click on "Apps & Programs" and then "University".

Now, you have access to multiple courses and lessons about CLL taught by CLL experts to help answer your questions. Courses are arranged from CLL basics to more complex topics.
Our video team is continuously seeking out more CLL specialists to gather video footage. This will make sure the information you are getting is the most recent in the ever-changing CLL treatment landscape.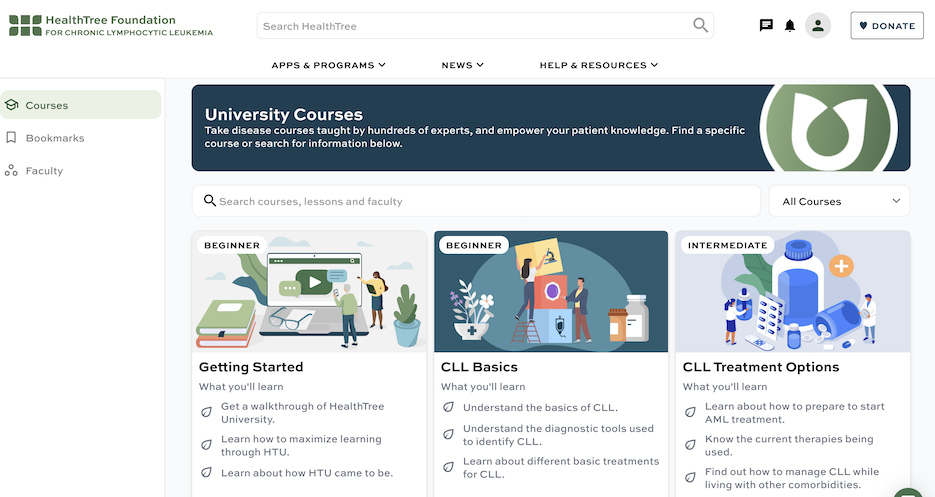 Meet the Experts
CLL specialists that have helped create the videos are listed under "Faculty". More faculty members will be added as our content expands.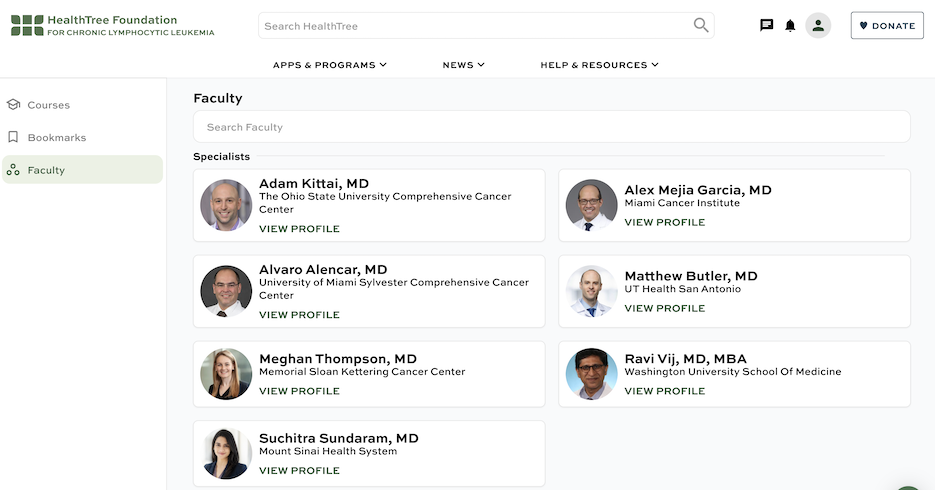 Current Topics
Topics we have so far include subjects like
Have questions you would like answered by CLL specialists? Email them to us at cll@healthtree.org and we will work with our video team to help get those answered for you!
We invite you to become educated about the different areas of your cancer care through HealthTree University. We hope that by doing so, you can have the best treatment outcomes for your CLL.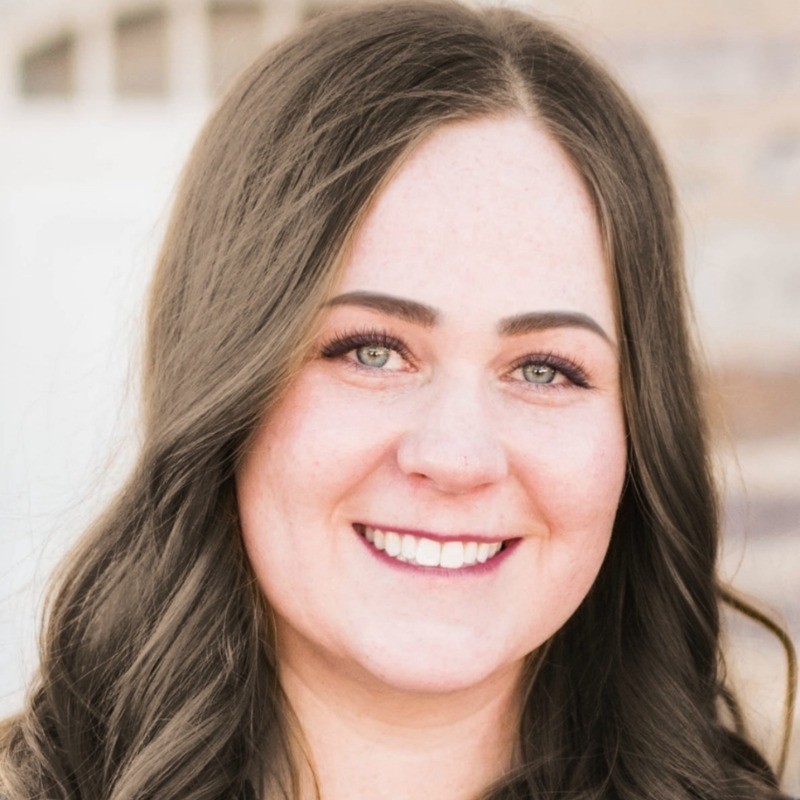 about the author
Megan Heaps
Megan joined HealthTree as a Community Coordinator for CLL in 2022. She is the daughter of a blood cancer patient and has found a passion for helping support patients and caregivers to advance research for their cure and improve their quality of life. In her spare time, she loves to be around family, sew, and cook.
Thanks to our HealthTree Community for Chronic Lymphocytic Leukemia Sponsors: