Join us for a virtual HealthTree Round Table for AML on July 19th, 2022 at 2 pm EST. We will be joined by two AML experts to share mid-year updates about the latest research, emerging novel treatments and clinical trials from the recent ASCO and EHA conferences.
Uma Borate, MD from The James Comprehensive Cancer Center at Ohio State University
Naval Daver, MD from MD Anderson Cancer Center at The University of Texas
The annual American Society of Clinical Oncology (ASCO) and the European Hematology Association (EHA) meetings can be considered the "midterms" on the latest studies and findings in hematological malignancies—the American Society of Hematology (ASH) meeting is the annual final. ASCO is held every year in late May/early June in Chicago, IL. EHA rotates annually between major European cities. This year EHA was held June 9-12th in Vienna, Austria.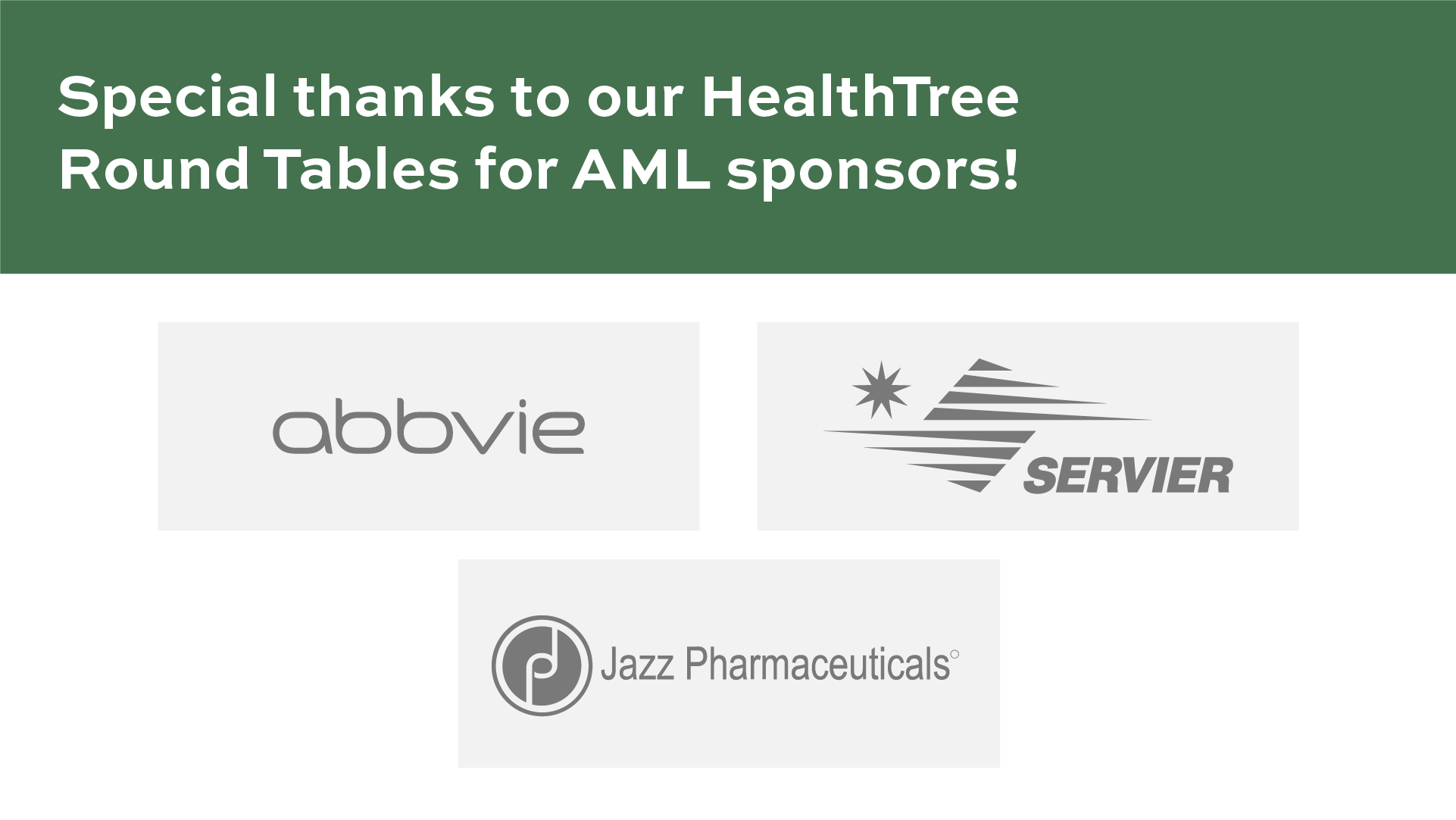 What are HealthTree Round Tables for AML?
These events are education programs for AML patients and caregivers on a variety of treatment and research issues. Each Round Table features presentations from internationally-recognized AML experts who will also participate in extensive Q&A time with audience members. In 2022, these events will take place either in person at a variety of US-based locations or virtually.