Phoenix Myeloma Roundtable
HealthTree Round Tables for Multiple Myeloma
event
Nov 04, 2023 / 08:00AM - 02:30PM MST
Event Description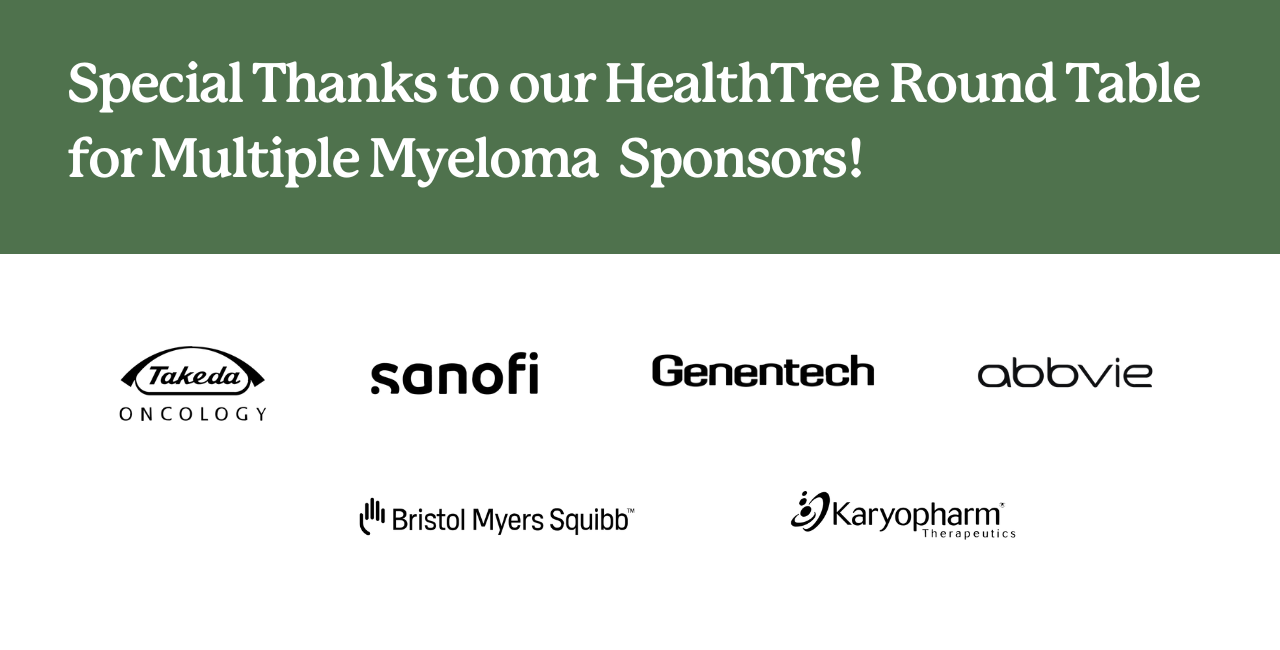 Event Summary
Understanding Your Protein Markers and MRD | Phoenix AZ RT Nov 4, 2023
Early Relapse Approaches Using Monoclonal Antibodies | Phoenix AZ RT Nov 4, 2023
Using CAR T Earlier, Late and Future Advances | Phoenix AZ RT Nov 4, 2023
Decision-making for Relapsed/Refractory Myeloma | Phoenix AZ RT Nov 4, 2023
Myeloma 101 (Audio) | Phoenix AZ Nov 4, 2023
Bispecific Antibodies: Looking into the Future | Phoenix AZ Nov 4, 2023
Roundtable Audience Q&A with Faculty | Phoenix AZ RT Nov 4, 2023
Speakers & Moderators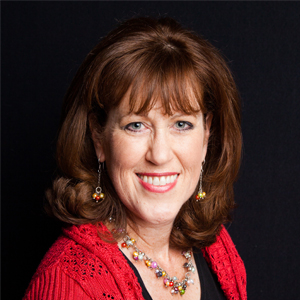 Jennifer Ahlstrom
Myeloma survivor, patient advocate, wife, mom of 6. Believer that patients can help accelerate a cure by weighing in and participating in clinical research. Founder of the HealthTree Foundation.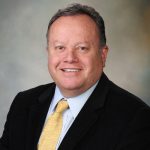 Rafael Fonseca, MD
Rafael Fonseca, MD, is the Getz Family Professor of Cancer, Professor of Medicine, interim Executive Director of the Mayo Clinic Comprehensive Cancer Center, Director for Innovation and Transformational Relationships, and a consultant in the Division of Hematology/Oncology at the Mayo Clinic in Arizona. Dr. Fonseca's practice has focused on the diagnosis and treatment of plasma cell disorders and leading the multiple myeloma team in its effort to understand the disease and its impact on patients. In his laboratory, Dr. Fonseca has led his team of researchers in concentrating on the genetic nature of the clonal cells of plasma cell disorders. He is also interested in myeloma bone disease, prognostic markers and development of new therapies. Throughout his training and career, Dr. Fonseca has received numerous awards and honors, including the Young Investigator Award in Hematology (Celgene – Achievement Awards for Clinical Research in Hematology), the Damon Runyon-Walter Winchell Clinical Investigator Award, and the International Waldenström Macroglobulinemia Research Award. Most notably, he is a Mayo Clinic Distinguished Investigator, the highest academic distinction given to investigators at his institution. Dr. Fonseca holds memberships and serves in positions for organizations such as the American Society of Clinical Oncology, the American Society of Hematology, the American Association for Cancer Research, and the International Myeloma Society. His research has been funded by the National Cancer Institute (R01, P01, SPORE), the Leukemia and Lymphoma Society, the Multiple Myeloma Research Fund, and the Damon Runyon Cancer Research Fund, for which he also serves as a clinical investigator. Dr. Fonseca serves as reviewer and in editorial capacities for medical publications including Blood, Lancet, Nature Medicine, Cancer Cell, Leukemia, and the New England Journal of Medicine, among others. He is a frequent reviewer of grants and sits on the SPORE grant review panel. He has given many national and international presentations as a visiting professor and has authored more than 300 articles, book chapters, editorials, abstracts, and letters.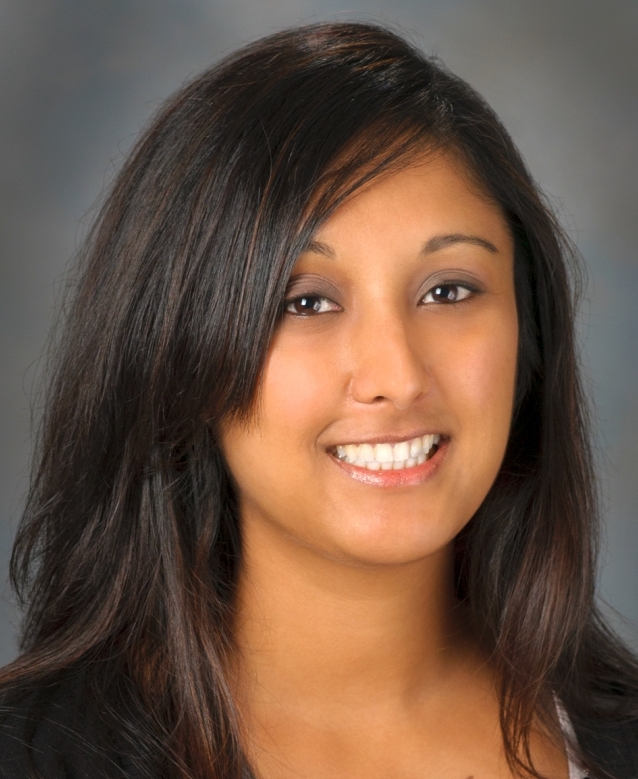 Krina Patel, MD, MSc
Krina Patel, MD, MSc, is Associate Professor and Center Medical Director in the Department of Lymphoma/Myeloma of the Division of Cancer Medicine at The University of Texas MD Anderson Cancer Center (MDACC) in Houston, TX. She treats only patients with plasma cell dyscrasias and is Principal Investigator for multiple ongoing phase I/II and III immune-oncology and maintenance clinical trials for myeloma patients. Her research interests include myeloma, developing cellular therapies like CAR T, and combining immunotherapy and chemotherapy in the induction, transplant, maintenance and salvage settings and she has completed significant clinical research in hematopoeitic stem cell transplantation. Dr. Patel completed her Hematology Oncology fellowship at MDACC and served as Chief Fellow. She received her MSc for a translational project she completed in the laboratory of Dr. Laurence Cooper, evaluating the combination of CAR T cells and TCR engineered cells with vaccine in in vitro and in vivo myeloma models. She served her clinical residency in internal medicine at the University of Texas UT Health in Houston, TX and earned her medical degree at the University of Texas Southwestern Medical Center in Dallas, TX.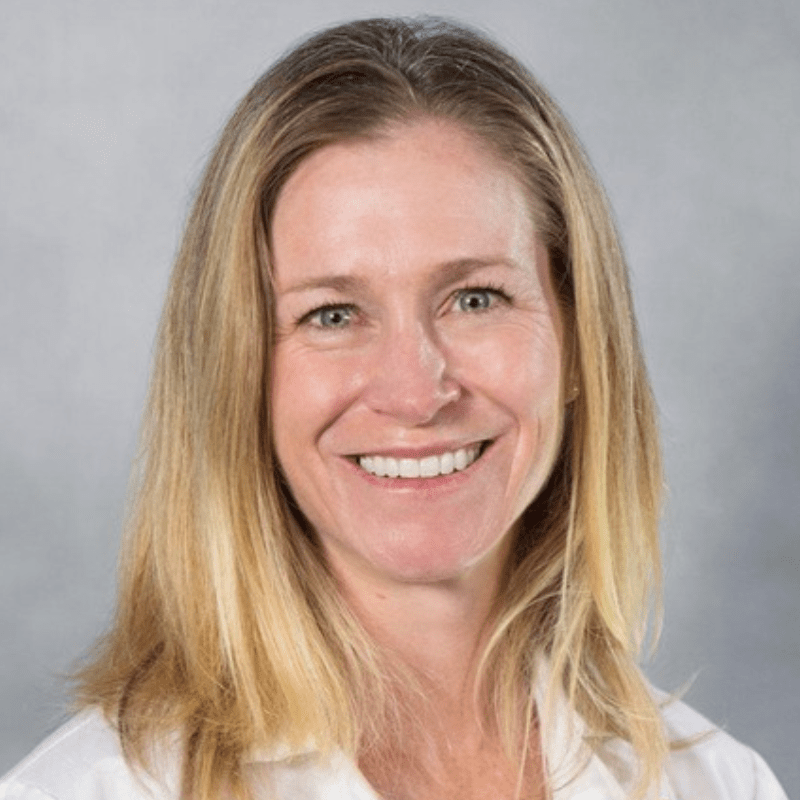 Caitlin Costello, MD
Caitlin Costello, MD, is a board-certified hematologist and medical oncologist who specializes in treating a variety of blood cancers, including multiple myeloma, lymphoma, and leukemia. She is part of the joint UC San Diego Health / Sharp HealthCare Blood and Marrow Transplantation (BMT) Program, which provides patients with the unique opportunity to receive care from the same physician throughout all phases of blood cancer treatment. This includes initial consultation and diagnosis, treatment to help achieve remission, care throughout stem cell transplants, and follow-up survivorship care. Dr. Costello offers chimeric antigen receptor (CAR) T-cell therapy to adults with relapsed or refractory B-cell lymphoma, a type of non-Hodgkin lymphoma. CAR T-cell therapy harnesses the patient's own immune cells to recognize and kill cancer cells. It is just one of many types of personalized cancer therapies offered at UC San Diego Health. She also participates in a number of clinical trials that offer cutting-edge treatment strategies and therapies for a variety of blood cancers. Her primary clinical interests include treating plasma cell disorders such as multiple myeloma, Waldenstrom's macroglobulinemia and systemic amyloidosis. Her research focuses on refining the management and treatment of these diseases. She is committed to conducting clinical trials for multiple myeloma with novel agents and regimens, with a goal to broaden therapeutic options and knowledge of this disease. She also has a special interest in precision medicine and developing treatment strategies that are most specific to the genetic and molecular details of an individual's disease. Dr. Costello completed a fellowship in hematology-oncology with a focus in bone marrow transplantation at UC San Diego School of Medicine. She completed a residency in internal medicine at Weill Cornell Medical College, New York-Presbyterian Hospital. Dr. Costello earned her medical degree at Tufts University School of Medicine in Boston. She is board certified in internal medicine, hematology and medical oncology.
Have Any Questions?
Thank you for your interest in the event. If you have any questions, we would love to help!
Feel free to give us a call or send us a message below.
Thanks to our HealthTree Community for Multiple Myeloma Sponsors: