Vegan Lentil Tortilla Soup
Whole foods, plant-based eating is beneficial in many ways for our health. Try this quick and easy vegan lentil tortilla soup for your next dinner!
Vegan Lentil Tortilla Soup
Prep time: 20 min
Makes 8 servings
Ingredients:
1 tablespoon olive oil
1 red onion, diced
5 cloves garlic, minced
1 tablespoon cumin
2 teaspoons chili powder
1-3 teaspoons chiles in adobo (optional)
1 (15 oz.) can black beans, drained and rinsed
1 (15 oz.) can corn, drained
1 (15 oz.) can fire roasted diced tomatoes
3/4 cup split red lentils
32 oz. V8 or other brand vegetable juice
1 (13.5 oz.) can full fat coconut milk
Juice of 1 lime
Kosher salt
Fresh cracked pepper
Garnish:
Tortilla strips
Sour Cream (optional)
Sliced jalapeno
Fresh chopped cilantro
Directions:
Heat olive oil in a large pot over medium-high heat.
Add onion and cook, stirring frequently for 3-4 minutes.
Add garlic, cumin, chili powder, and chiles in adobo and cook, stirring frequently for another minute.
Add black beans, corn, lentils, tomatoes, V8, and coconut milk along with a few large pinches of salt and pepper. Stir to combine.
Cover the pot and bring to a simmer over medium heat.
Reduce heat to medium-low and simmer, covered, for about 5 minutes or until the lentils are cooked through.
Add the juice of 1 lime and season to taste with salt and pepper.
Garnish and enjoy!
Nutrition:
178 calories per serving. Total fat 5.3 grams, dietary fiber 7.3 grams, protein 9.6 grams.
254 calories per serving. Total fat 9.1 grams, fiber 8.1 grams, protein 10.3 grams, carbohydrates 36.4 grams.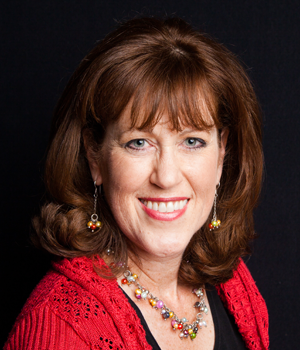 about the author
Jenny Ahlstrom
Multiple myeloma patient, sister-in-law to AML patient, patient advocate, wife, mom of 6. Believer that patients can help accelerate a cure by joining their disease communities and contributing their patient stories to advance a cure. Founder of the HealthTree Foundation.
Thanks to our HealthTree Community for Myelodysplastic Syndromes Sponsors: