Green Bean Pasta With Cashew Pesto
Whole foods, plant-based eating gets easier with recipes from Forks Over Knives. This is a quick-to-assemble dinner with fresh and bright ingredients that will become one of your favorite regular recipes.
Green Bean Pasta With Cashew Pesto
Prep time: 30 min
Makes 8 cups, 4 servings
Ingredients:
¼ cup raw cashews
4 cups fresh spinach
1 cup fresh basil
2 to 3 tablespoons nutritional yeast
2 cloves garlic, peeled
¼ cup low-sodium vegetable broth
2 tablespoons lemon juice
8 oz. dried whole wheat spaghetti
8 oz. fresh thin green beans, trimmed and halved lengthwise, if desired
1 15-oz. can no-salt-added cannellini beans, rinsed and drained (1½ cups)
Sea salt and freshly ground black pepper, to taste
1 tablespoon chopped pistachio nuts
Crushed red pepper (optional)
Directions:
For pesto, place cashews in a bowl. Add boiling water to cover. Let stand 30 minutes; drain. In a blender or food processor combine cashews and the next six ingredients (through lemon juice).
Cook spaghetti according to package directions, adding green beans the last 2 minutes of cooking; drain, reserving 1 cup pasta cooking water. Return spaghetti to pan. Add pesto and cannellini beans; toss to coat. Add reserved pasta cooking water a little at a time to achieve desired texture, tossing to combine. Season with salt and black pepper. Sprinkle with pistachios and, if desired, crushed red pepper.
Notes:
Pesto can be made ahead the day before to save time.
Not a green bean fan? Replace the green beans with asparagus or mushrooms.
Nutrition:
178 calories per serving. Total fat 5.3 grams, dietary fiber 7.3 grams, protein 9.6 grams.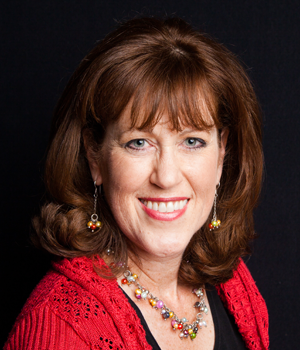 about the author
Jenny Ahlstrom
Multiple myeloma patient, sister-in-law to AML patient, patient advocate, wife, mom of 6. Believer that patients can help accelerate a cure by joining their disease communities and contributing their patient stories to advance a cure. Founder of the HealthTree Foundation.
Thanks to our HealthTree Community for Myelodysplastic Syndromes Sponsors: