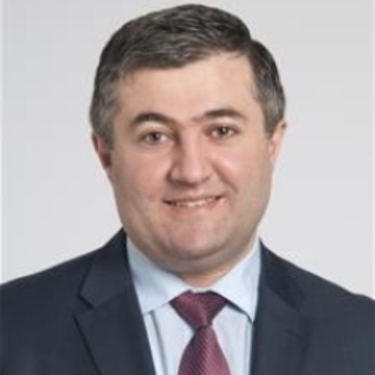 Rabi Hanna, MD
ALL Specialist
13 years treating Acute Lymphocytic Leukemia
Clinical Expertise
Leukemia, Acute Lymphoblastic (ALL)
Blood and Marrow Transplantation
About
Dr. Hanna is board certified in pediatrics and pediatric hematology-Oncology. He earned his medical degree from Aleppo University Faculty of Medicine in Aleppo, Syria. His post-graduate training in USA includes a pediatric residency at Duke University Medical Center in Durham, North Carolina, and a pediatric hematology-oncology fellowship at the Fred Hutchinson Cancer Research Center and Seattle Children's Hospital in Seattle, Washington.
Dr. Hanna is a member of several professional organizations, including the American Society of Pediatric Hematology Oncology, American Society of Hematology, and the American Society of Bone Marrow Transplant.
Dr. Hanna has published several research articles in peer-reviewed journals, and has presented at professional association meetings.
Location
Cleveland Clinic: 9500 Euclid Ave # R35, Cleveland, OH 44195, USA