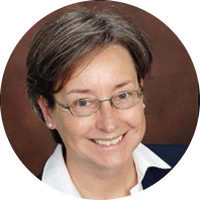 Magdalena Czader, MD, PhD
Professor
Clinical Expertise
Advance the diagnostic tools used at the onset and follow-up of hematologic malignancies. Specific goals of the K23 Mentored Patient-Oriented Research Career Development Award Project: Proteomic and computational methods in pediatric acute lymphoblastic leukemia.
Establish protein profiles of leukemic blasts from individual patients with childhood acute lymphoblatic leukemia and determine protein patterns specific for selected biological subgroups of this disease.
Determine protein profiles of sorted B-cell precursors from children without primary bone marrow disorders and adult healthy volunteer bone marrow donors, and compare obtained protein patterns to those of leukemia B-cells.
Intergrate protein profiles of individual patients with acute lymphoblastic leukemia into biospecimen database and using information visualization tools analyze the relationships between biologic, clinical, and proteomic data.
About
Dr. Czader is a Professor of Pathology in the Department of Pathology and Laboratory Medicine at Indiana University in Indianapolis. She directs the Division of Hematopathology, Clinical Flow Cytometry Laboratory and Indiana University Health Hematology Laboratory including the central and satellite laboratories of the Indiana University campus. Dr. Czader is also the director of the Hematopathology Fellowship Training Program. She received her M.D. degree from Poznan University of Medical Sciences in Poznan, Poland and Ph.D. from Karolinska Institute, Stockholm, Sweden. Dr. Czader completed a residency in Anatomic and Clinical Pathology and served as a Chief Resident at the John Hopkins Hospital. She subsequently completed a fellowship in hematopathology at the John Hopkins Hospital.
After joining Indiana University in 2002, Dr. Czader's clinical research focused on developing new diagnostic approaches to hematopoietic malignancies, integration of hematopathology testing, and laboratory efficiency and safety. Dr. Czader has received funding from the American Cancer Society and Clarian Health, and is a recipient of a K23 Mentored Patient-Oriented Research Career Development Award. Since 2009, she has been involved in the development of leukemia and lymphoma diagnostics at Moi University in Eldoret, Kenya. Dr. Czader has been active in the Society for Hematopathology including organizing a workshop on myeloid neoplasms, serving as a member-at-large and currently as the Secretary/Treasurer of this organization. She has lectured and presented workshops at meetings of the International Clinical Cytometry Society and American Society for Clinical Pathology. Dr. Czader has been active in the Resident In-Service Examination and Fellow-In-Service-Examination Committee of the American Society for Clinical Pathology. She also participated in the MDS Steering Committee of the American Society for Clinical Pathology and in the Hematology Pathology Milestone Project of the Accreditation Council for Graduate Medical Education. Dr. Czader has published articles in many prominent pathology and clinical journals, contributed several book chapters and is an editor of a recent book Methods in Molecular Biology Hematological Malignancies.
Location
Indiana University Simon Cancer Center: Indiana Cancer Pavilion, 1030 N Michigan St, Indianapolis, IN 46202, USA
Thanks to our HealthTree Community for Myelodysplastic Syndromes Sponsors: