Worldwide MDS Awareness Day
Currently, around 87,000 people are diagnosed with MDS worldwide every year, with 170,000 people living with MDS in the US right now. In honor of MDS Awareness Day today, let's talk a little about what MDS is and what we can do today (and everyday) to help raise awareness and support MDS patients.
What is MDS?
Myelodysplastic Syndromes (MDS) are a group of rare diseases caused by bone marrow failing to produce a normal amount of healthy and mature blood cells. This leads to lower counts of one or more types of blood cells.
In a healthy individual, bone marrow creates immature cells called stem cells. These stem cells will then mature into either red blood cells, white blood cells, or platelets. In an individual with MDS, the stem cells created by bone marrow do not always mature into healthy blood cells. These immature cells will then either collect in the bone marrow or have a shortened life span. Both of those outcomes lead to low blood counts. MDS is primarily diagnosed in adults over the age of 65, but can affect anyone at any age.
For patients with Low Risk MDS (LR-MDS) who do not receive a bone marrow transplant, average survival is 6 years. Patients with High Risk MDS (HR-MDS) have an average survival of around five months.
How Can I Raise MDS Awareness?
Raising awareness for MDS doesn't have to be complicated. One way to help raise awareness is sharing your personal MDS story. Sharing your story can help other patients to learn about treatments, trials, and medications they may not have heard of before, and help to build and foster a strong MDS patient community. You can use our Journaling Feature to record written, video or audio entries.
Find a local MDS walk or other awareness event, and participate! Participating in events and inviting family and friends to join can be a fun way to be able to show love and support to MDS patients. Participating also helps to build visibility and shows the local community that they have friends and neighbors living with MDS, which encourages general community learning.
What Can I Do to Support MDS Patients?
Whether you know someone who has MDS personally, or you just want to get involved, one way you can make a difference for MDS patients is to sign up to be a bone marrow or stem cell donor. There are organizations, like Be the Match, that will send you an at home cheek swab kit that will allow them to add you to a national registry so that you can become an option for patients who need a life saving transplant. If you are a potential match for a patient, the organization will reach out to you for some further testing. If you are deemed a good match, the organization will coordinate the donation process with you. All services, testing, travel and costs related to the donation are covered by the organization, so there is no financial cost to you. If you have any questions, the organizations have learning materials and email/phone numbers you can reach out to to have your questions answered on their websites.
Another service MDS patients rely on to stay healthy and manage their symptoms are blood transfusions. Patients need all types of blood transfusions, red blood cells, white blood cells and platelets. Donating blood at a local blood bank is a great way to help patients get these transfusions that they so desperately need, sometimes multiple times a week. The need is greater now than ever, so set up an appointment and help save lives!
If you want to help see an advance in MDS research and patient services, another option to make a difference is to donate to an MDS advocacy and/or research organization. We still have a long way to go to help MDS be as understood as other cancers and to ensure patients have successful treatment options. To donate to HealthTree Foundation for MDS, click HERE. Every donation, of any amount, makes a real and lasting difference.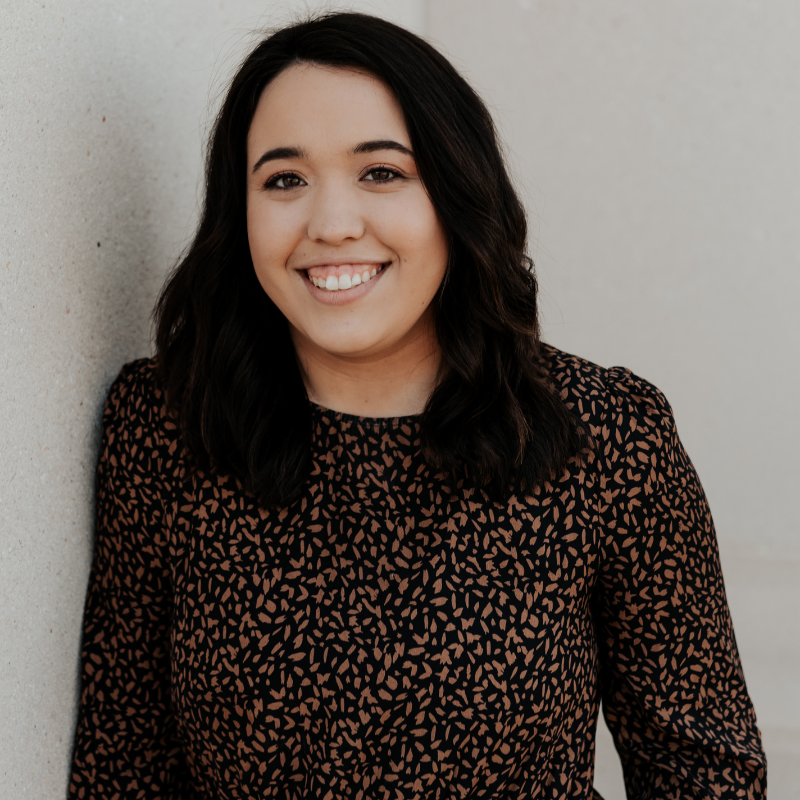 about the author
Mary Arnett
Mary joined HealthTree in 2022. She works as the AML/MDS Community & Education Manager. She is passionate about giving power to patients through knowledge and health education. If she can help one patient feel more confident participating in discussions with their healthcare team and making treatment decisions, she will feel like she has succeeded. When she isn't advocating for MDS patients, she loves being an aunt, attending concerts, and experimenting with new recipes in the kitchen.
Thanks to our HealthTree Community for Myelodysplastic Syndromes Sponsors: