Using Luspatercept to treat anemia in LR-MDS patients
What is MDS?
Myelodysplastic Syndromes (MDS) are a group of diseases caused by bone marrow failing to produce a normal amount of healthy and mature blood cells. A lack of healthy red blood cells, known as anemia, can result in a variety of symptoms including: shortness of breath, fatigue, easy bruising, and pale skin. Anemia is a common finding in MDS patients. Many treatments for MDS aim to increase healthy blood cell production, reducing anemia.
What is Luspatercept?
One of those treatments, luspatercept, is a first-in-class erythroid-maturation agent approved in 2020 by the FDA. Erythroid-maturation agents are used to treat anemia by regulating red blood cell maturation. Many clinical trials evaluating the use of Luspatercept have shown efficacy (the ability for a treatment to be effective at the prescribed dosage) for Lower Risk-MDS (LR-MDS) patients with transfusion dependence (TD) and ring sideroblasts (RS). The results of the Phase II PACE-MDS Study show the efficacy of luspatercept in LR-MDS patients, regardless of subtype.
What Did the Study Find?
In this study LR-MDS patients, including 34 non-RS patients and 44 non-TD patients, were evaluated using Luspatercept to treat anemia. Researchers acknowledge that while this is currently the largest sample of non-RS patients evaluated, the studies overall sample size is still small and thus resulted in an underpowered study. Despite this, they were able to see several trends emerge during the course of the study. With those trends present, this can serve as a base for future trials to continue looking at Luspatercept with non-RS patients, which is an area that needs more attention as up to 80% of patients with LR-MDS are non-RS.
The primary purpose of the Phase II PACE-MDS Study was to determine side effects experienced by those in the study. Side effects to long term use of luspatercept were minimal, and slightly different between RS and non-RS patients.
| | | |
| --- | --- | --- |
| Side Effects | RS Patients | Non-RS Patients |
| Fatigue | 9.7% | - |
| Hypertension | 6.5% | 6.8% |
| Diarrhea | 6.5% | - |
| Headache | - | 11.4% |
| Bone Pain | - | 6.8% |
The Phase II PACE-MDS Study showed Red Blood Cell-Transfusion Independence (RBC-TI) achieved within 8 weeks for many study participants.
| | |
| --- | --- |
| RBC-TI of RS Patients | 52.4% |
| RBC-TI of Non-RS Patients | 34.5% |
| RBC-TI of Transfusion Dependent patients | 34% |
| RBC-TI of high transfusion burden patients | 26.7% |
| Low transfusion burden patients | 71.4% |
| High transfusion burden patients | 26.7% |
| RBC-TI for patients with wild-type SF3B1 mutations | 46.9% |
| RBC-TI for patients with SF3B1 mutations | 51.6% |
| RBC-TI for patients with non-SF3B1 splicing factor mutations | 76.9% |
| RBC-TI for patients with non-SF3B1 with no splicing factor mutations | 23.6% |
While these results helped to further examine the safety and effectiveness of using Luspatercept across subtypes of LR-MDS, future studies with larger sample sizes are needed to confirm these results. But, the patterns seen in this study are encouraging.
Overview
This study has shown long-term clinical efficacy and safety for non-RS and non-TD LR-MDS patients using luspatercept, which is a positive step in furthering research in the treatment of anemia for patients with LR-MDS, regardless of subtype.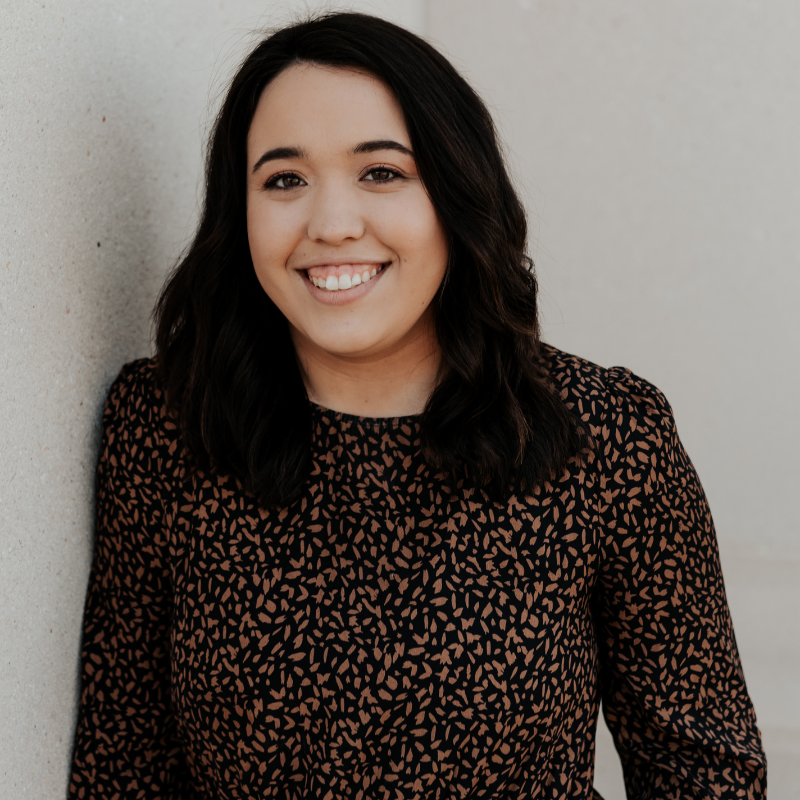 about the author
Mary Arnett
Mary joined HealthTree in 2022. She works as the AML/MDS Community & Education Manager. She is passionate about giving power to patients through knowledge and health education. If she can help one patient feel more confident participating in discussions with their healthcare team and making treatment decisions, she will feel like she has succeeded. When she isn't advocating for MDS patients, she loves being an aunt, attending concerts, and experimenting with new recipes in the kitchen.
Thanks to our HealthTree Community for Myelodysplastic Syndromes Sponsors: