Federal Administrative Changes to Prescription Drug Costs
The Biden Administration has put in place changes that are going into place starting next year that will run through 2034. Three additional drug payment programs were announced on Tuesday, February 14th. We will review current and in process and planned changes.
Many people need to be made aware of how drugs are priced in the United States. Pricing is relatively unregulated and consequently the prices can rise beyond inflation prices. The ultimate goal of pharmaceutical companies when rising drug prices is to generate the most revenue.
When pricing a drug, pharmaceutical companies consider:
The costs of research and development
Competition
The drug's uniqueness
The drug's effectiveness
The following are changes to Medicare Part D effective this year
Initial Coverage Stage:
The deductible is $505, which you are required to pay.
This phase includes copayments and coinsurance costs. You pay just your share of prescription costs and your Part D plan pays the rest for covered drugs.
Part D Coverage Gap or Donut Hole:
You enter this stage when the combined amount you and your drug plan reaches $4660
In the donut hole there is a temporary limit on the amount the drug plan will cover for drugs
Once in the gap, you will only have to pay 25% of the cost for brand-name drugs and generic drugs are covered by the Part D plan
Catastrpohic Phase:
Once you've spent $7400 out-of-pocket you're out of the donut hole you are now in the Catastrophic Phase
In this phase you will only pay a small amount or copayment for the covered drugs for the rest of the plan year
What counts toward your Coverage Gap:
Yearly deductible, coinsurance and copayments
The discount you get on brand-name drugs in the coverage gap
What you pay in the coverage gap
Additional changes include:
Cost sharing will be eliminated in 2023, and access to adult vaccines such as shingles under Medicaid and CHIP will be improved. Vaccine coverage is optional and varies by state. Twenty-five (25) states didn't cover all vaccines, making them too costly for low-income Medicare beneficiaries.
Eligibility for Part D low-income subsidies are expanded. This will affect Medicare beneficiaries with incomes up to 150% of Federal Poverty level.
Other beneficiaries receiving partial low-income benefits typically pay some portion of the Part D premium and standard deductible, 15% of the coinsurance, and modest copayments for drugs above the catastrophic threshold.
Additional beneficiaries receiving full low-income benefits pay no part D premium or deductible. They only pay small copayments for prescription drugs until they reach the catastrophic threshold when they face no cost-sharing.
The expanded eligibility will benefit low-income Black and Hispanic Medicare beneficiaries, particularly because they are more likely than white beneficiaries to have incomes between 135% and 150% of FPL.
Prospective Changes beyond 2023

In 2025 there will be a new Manufacturer Discount Program in Medicare. It will require drug manufacturers to pay discounts on certain name-brand drugs and other types of drugs called biologics and biosimilars, both in the initial coverage phase, (it is 10%), and in the catastrophic phase,( it is 20%).
The Inflation and Reduction Act requires drug companies to pay rebates if drug prices rise faster than inflation. It also limits insulin cost sharing to $35/month in Part B and D. It reduces costs and improves coverage for adult vaccines in Medicare Part D, Medicaid and CHIP.
In 2024 the 5% coinsurance for Part D catastrophic coverage will be eliminated. It expands eligibility for Part D low-Income subsidy full benefits up to 150% of the Federal Poverty Level. In 2024-2030 the Medicare Part D premium growth is limited to no more than 6% per year.
Here is the breakdown of changes per year:
In 2025 there is a $2000 out-of-pocket cap in Part D
In 2026-2029 Medicare will negotiate prices for certain high-costs drugs
In 2026 10 high-cost Medicare drugs will be added for negotiation
In 2027 15 new Medicare drugs will be added for negotiation. In addition, the drug rebate rule has been pushed to 2032.
In 2028 and additional 15 drugs are added for price negotiation
In 2029 20 Medicare Part B drugs will be added for price negotiation
Companies that refuse to negotiate with Medicare will face a 95% tax penalty on that drug.
The number of people who will see lower out-of-pocket drug costs under this provision, and the amount they save, will depend on which drugs are subject to negotiation, the number of people with Medicare who use those drugs, and the price reduction achieved through the negotiation process.
Importation of Drugs from other countries

If you're entering the U.S. with FDA-regulated products, in personal baggage, or sending products by mail or courier from abroad, the FDA has rules that govern these importations.
Ensure you know the drug you are trying to bring back, for what reason, and how much. Ensure you know the country laws if you take drugs from the U.S. to other countries. To find out what you can and cannot import, seek guidance from DEA.gov.
I would recommend that you keep up with all of the changes that are planned to take effect and also what changes, if any, may be impacted by new administrations. Review your insurance program yearly and make changes appropriately.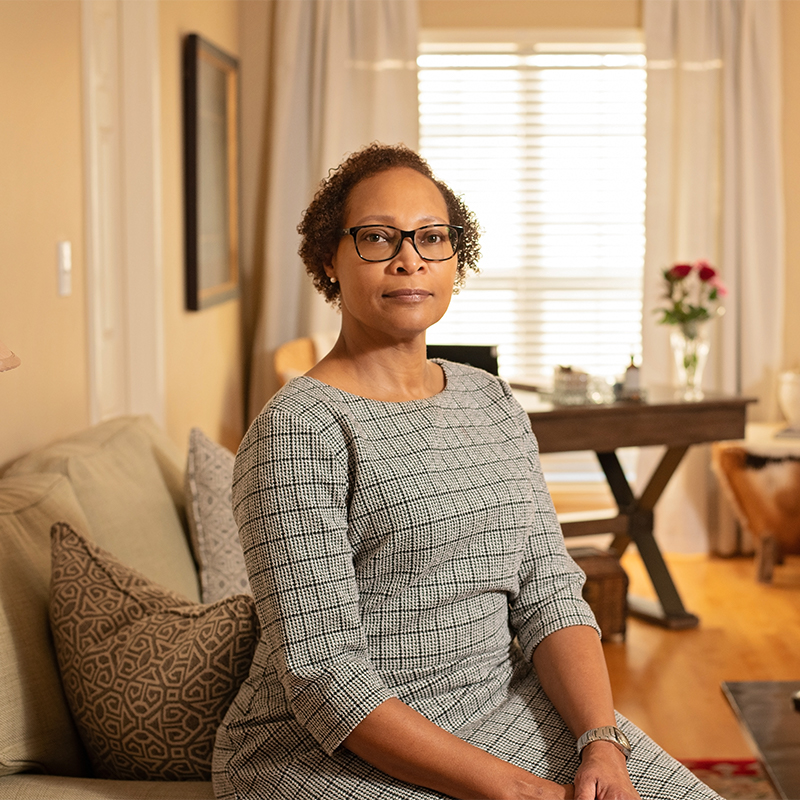 about the author
Diahanna Vallentine
Diahanna is a HealthTree Coach specializing in financial help for blood cancer patients. As a professional financial consultant and former caregiver of her husband who was diagnosed with multiple myeloma, Diahanna perfectly understands the financial issues facing blood cancer patients.
Thanks to our HealthTree Community for Myelodysplastic Syndromes Sponsors: