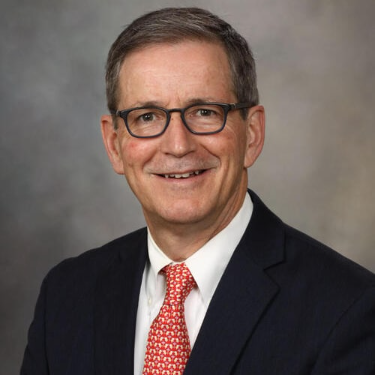 Thomas Witzig, MD
DLBCL Specialist
37 years treating Diffuse Large B Cell Lymphoma
Clinical Expertise
Diffuse Large B Cell Lymphoma
Hodgkin lymphoma
Multiple myeloma
Non-Hodgkin's lymphoma
About
Thomas E. Witzig, M.D., has been a hematologist-oncologist for more than three decades, and has led a translational research laboratory since 1986. His research is focused on translational research in multiple myeloma and lymphoma.
Dr. Witzig's current focus is on the development of targeted agents for the treatment of malignant lymphoma. Specifically, his team is focusing on identifying the signaling pathways used by lymphoma cells to grow and survive, and on preclinical evaluation of agents to target those pathways.
Dr. Witzig has also contributed to many clinical trials, ranging from phase I to phase III. These trials include radioimmunotherapy, novel immunotherapy and chemotherapy agents, addition of novel agents to standard therapy, and translational research with biomarker analysis.
Location
Mayo Clinic Rochester: Gonda Building, 200 1st St SW, Rochester, MN 55905, USA
Thanks to our HealthTree Community for Diffuse Large B Cell Lymphoma Sponsors: