Preparing for Medicare Advantage Enrollment 2024
It's that time of year again. Medicare Advantage enrollment is right around the corner.
As with any year, there are changes to plans and the cost.
I recommend everyone review their options and ensure they have the coverage needed. Take note of any changes in your treatment as well as healthcare providers.
Are you in an HMO (Health Maintenance Organization) when a PPO (Preferred Provider Organization) would better serve you?
To understand your out-of-pocket costs, consider the annual premium and the maximum out-of-pocket. Also, review your prescription plan. It will have a different max out-of-pocket. Are your drug tiers changing?
The changes in 2024 to Medicare Part D are designed to reduce or alleviate financial burdens for 2024 Medicare enrollees.
They will no longer be obligated to pay the 5% coinsurance that is currently required during the catastrophic phase. The projected average total Part D premium is projected to decrease by 1.8% in 2024.
For 2024, once a Medicare beneficiary with either a Part D prescription drug coverage plan or medication coverage through their Medicare Advantage (MA) plan enters the "catastrophic" coverage phase, they won't have to pay anything for their prescription drugs for the rest of the year.
The Part D premiums also cannot increase by more than 6 percent.
Although all of the changes to Medicare costs and changes have not yet been announced, here are some of what is expected. The average monthly premium for Medicare Part D prescription drug coverage is expected to fall slightly in 2024 to $55.49.
The actual amount that beneficiaries will pay will vary depending on their prescriptions, what plan they pick, and where they live.
All of these factor into the cost of the drug as plan cost and prescription cost vary by location, and they can change yearly.
This is another good reason why you need to review your plan every year. Also, remember that premiums, deductibles, and copays also vary by plan.
Additional potential changes include:
The LIS or the Extra Help program, will now be expanded so that Medicare beneficiaries who earn between 135% and 150% of the federal poverty level and meet statutory resource limit requirements will receive the full Extra Help. This means those eligible for the Extra Help will enjoy subsidies that provide $0 premiums and low-cost, fixed copayments for covered prescription drugs.
Part D plans cannot apply the deductible to any Part D covered insulin product and cannot charge no more than $35 per month supply of each covered insulin product in the initial phase and the coverage gap phase. Part Plans cannot apply a deductible to an adult vaccine which is recommended by the Advisory Committee on Immunization Practices. There can also not be a cost-sharing charge at any point in the benefit for the vaccine.
There will be additional lower beneficiary costs-sharing at the pharmacy counter. This will lower out-of-pocket costs to Part D beneficiaries.
The deductible for Medicare Part D will increase from $545, up from $505. The initial coverage limit will be $5030, up from $4660. The out-of-pocket threshold will be $8000.00, up from $7400.
Total covered Part D spending at the out-of-pocket expense threshold for beneficiaries who are not eligible for the coverage gap discount program: $11,477.39, up from $10,516.25.
The estimated total covered Part D spending at out-of-pocket expense threshold for eligible beneficiaries for the coverage gap discount program: $12,447.11 up from $11,206.28.
Review your current needs and future needs and reach out to a Medicare specialist who can help you determine your best insurance coverage. You must understand if your treatment is changing next year and possible changes to medicines. Are your doctors going to be all in-network and your treatment centers?
A word of advice: don't choose your insurance plan based on what other people have. Everyone has different needs.
When you have a chronic and expensive illness that is ever-changing, you need to keep up with your insurance options as well as when you can make changes to your plan. The open enrollment period is October 15 - December 7th.
Stay informed of your insurance options and the cost of your individual treatment. This will allow you to make good choices regarding your care.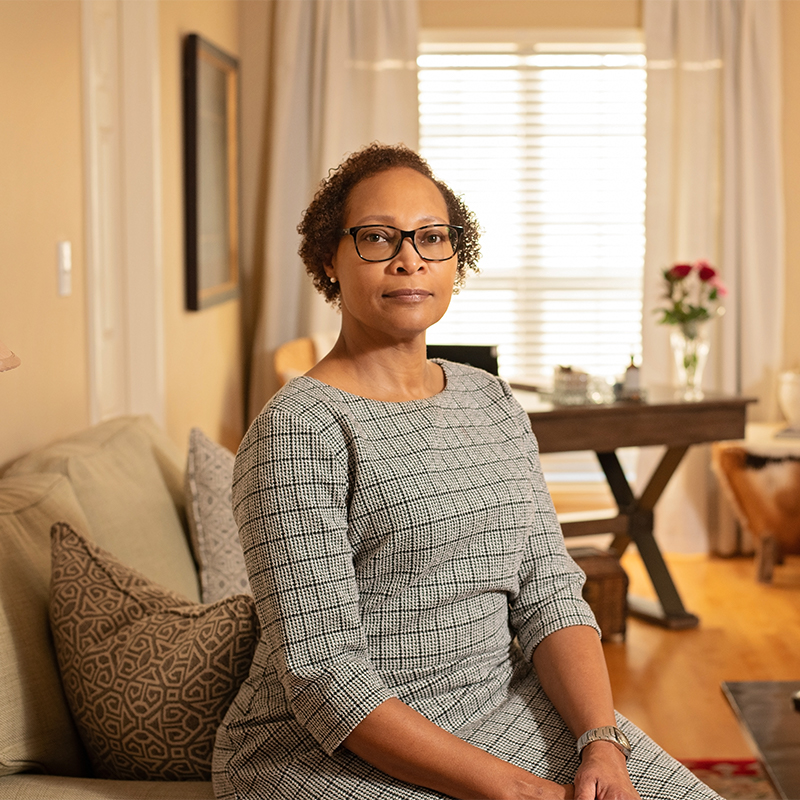 about the author
Diahanna Vallentine
Diahanna is the Financial Program Manager for the HealthTree Foundation, specializing in financial help for blood cancer patients. As a professional financial consultant and former caregiver of her husband who was diagnosed with multiple myeloma, Diahanna perfectly understands the financial issues facing patients.
Thanks to our HealthTree Community for Diffuse Large B Cell Lymphoma Sponsors: