HealthTree Foundation Pillar One: Personalized, Lifetime Support and Education
Now that HealthTree Foundation is supporting people with DLBCL and their care partners, we wanted to share with you some of the exciting things that you will begin to see on our HealthTree Foundation for Diffuse Large B-Cell Lymphoma website.
Our Foundation has grown significantly within the last three years, with many developed programs improving and even more successful programs being developed.
HealthTree's model consists of 3 core pillars into which all of our programs can be organized.
We believe that by encouraging our community to interact with our programs through these three pillars, patients and caregivers alike will remain empowered, educated individuals who make important connections with their DLBCL community and participate in key research that leads to a DLBCL cure.
Today, we will highlight the first pillar of the HealthTree model: Personalized, Lifetime Support and Education.
The Purpose of Personalized, Lifetime Support and Education within the HealthTree Model
Several of our programs at HealthTree are geared towards personalized, lifetime support and education. We believe that by empowering DLBCL patients and their loved ones to learn all that they can about the disease, find specialists who stay on top of the latest and greatest, and become active partners in their care will both live longer and live a higher quality of life.
In fact, we have seen that through the many blood cancer patients and care partners that we have helped along the way.
When these empowered members of our community feel supported and have a trusted team to which they can ask their questions, there's no limit to how involved and active they can be in their own care.
Blood cancer patient Jean Becker shares,
"My first observation when engaging with HealthTree, was that it is patient-centered/focused, so I could access and understand information.

The breadth and depth of resources as well as timeliness (current), is so helpful and supportive. No matter what my questions are, from testing to treatments, to side effects, I can always find answers, information, or a direction.
And if they aren't there, I can ask, and get answers.

The community is so supportive. The range of experts and access to them, and their knowledge through the courses, or regular webinars, chapters, etc. has been crucial to my journey, as I feel prepared to advocate for myself and others with good information and data."
HealthTree Programs within Pillar One: Personalized Lifetime Support and Education
Part of providing personalized lifetime education includes publishing up-to-date, easy-to-understand information about the latest and greatest in DLBCL. On our news site, you can read articles about newly approved DLBCL medications, results of clinical trials, DLBCL patient stories, and much more.
"The HealthTree Foundation programs have helped keep me up to date on the ever-changing landscape of treatments," says blood cancer patient Angela Perez, "I can always count on HealthTree to have the latest news on the newest treatments and clinical trials available."
HealthTree Podcast for DLBCL *coming soon in 2024
Our podcast program, in which we interview DLBCL specialists about their open clinical trials and other hot topics in DLBCL, was the very first program within our foundation.
Jenny, HealthTree's Founder and CEO, as a patient herself, was having a hard time finding a clinical trial that she qualified for in her area. She decided to take things into her own hands and start interviewing doctors to make it easier for her and others like her to understand clinical trials and know how to sign up for one.
New podcast episodes will be released in 2024.
HealthTree Webinars for DLBCL *coming soon in 2024
Our DLBCL webinar program will launch in early 2024. These webinars will be hosted within our Adult and Caregiver Chapters. These topic-based chapters will host webinars on a variety of topics taught by DLBCL experts, nurses or other members of the DLBCL healthcare community. We will also invite seasoned DLBCL patients and caregivers to speak and share their experiences. We are dedicated to providing personalized education through these webinars by inviting top experts to educate the community on the most crucial DLBCL topics.
HealthTree University *coming soon in 2024
Perhaps our most popular program, HealthTree University will drastically change the way that the DLBCL community can educate themselves about complex DLBCL topics.
The HealthTree University team interviews DLBCL specialists at conferences and other events to get their expert opinions on questions that matter to DLBCL patients. The original curriculum was developed by Cindy Chmielewski, a former teacher and blood cancer patient (and also Twitter queen @myelomateacher). Our first rounds of filming with DLBCL experts will take place in November at Mayo Scottsdale, MD Anderson and UT Southwestern followed by more filming in December at the annual American Society of Hematology meeting in San Diego. Several DLBCL courses will be published in early 2024.
HealthTree Patient Experience Team
In addition to education, we strive to provide support to each of our community members.
Our Patient Experience team, led by Ana Sahagun, consists of a patient navigation and medical navigation team.
The Patient Navigation team can help you find DLBCL resources, answer questions about our website, and troubleshoot any issues you may have.
Our Medical Navigation team can help you answer questions that you have about DLBCL (although they cannot give medical advice), aid you in understanding what your personalized lab values mean, and provide insight on general DLBCL medication questions that you may have.
You can contact them by emailing support@healthtree.org, or calling/texting +1 800 709 1113.
The rest of our website includes many resources such as:
You can explore our website or contact our team if you are looking for specific resources.
Invitation to Participate in the Future of DLBCL
At HealthTree, we believe no one should have to face DLBCL alone.
We encourage you to utilize the programs within Pillar One to educate yourself, your loved ones, and find personalized, lifetime support as you go along your DLBCL journey. The next step is to become a part of the DLBCL cure by participating in HealthTree Cure Hub's DLBCL research. You can learn more about the portal and create an account here.
Tomorrow we will discuss Pillar 2: Meaningful Patient to Patient Connections.
If you'd like to be notified when our coming soon programs will be available, create a HealthTree account. We send biweekly snapshots of all of our recently published articles, releases of new programs and announcements of upcoming events to everyone who has signed up for an account.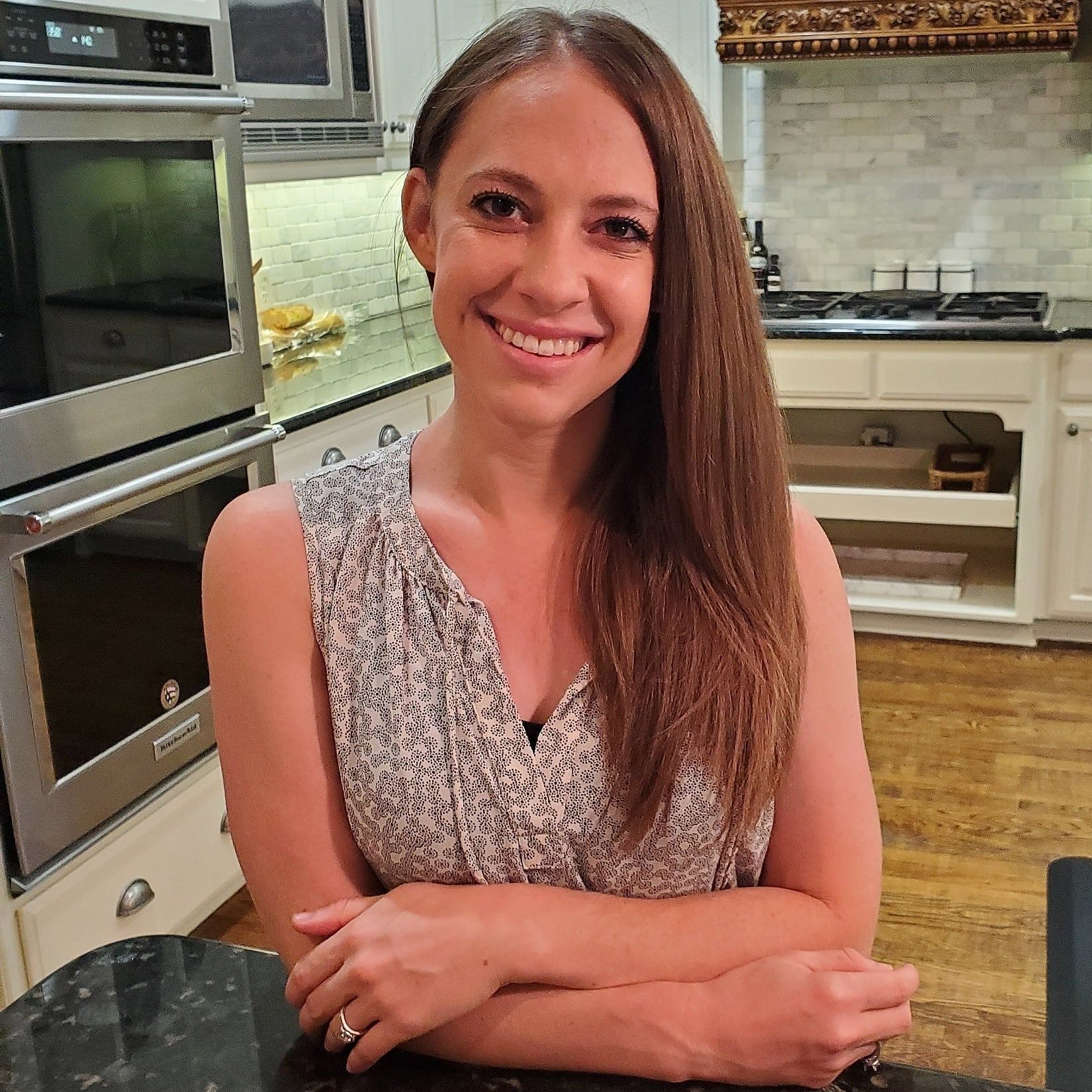 about the author
Katie Braswell
Katie joined HealthTree as the Community Director for AML in 2021 and became HealthTree's Director of Education in 2023. Katie is a registered dietitian who is passionate about health literacy and patient empowerment. She loves to cook, travel and spend time with her newborn son, husband and dog.
Thanks to our HealthTree Community for Diffuse Large B Cell Lymphoma Sponsors: