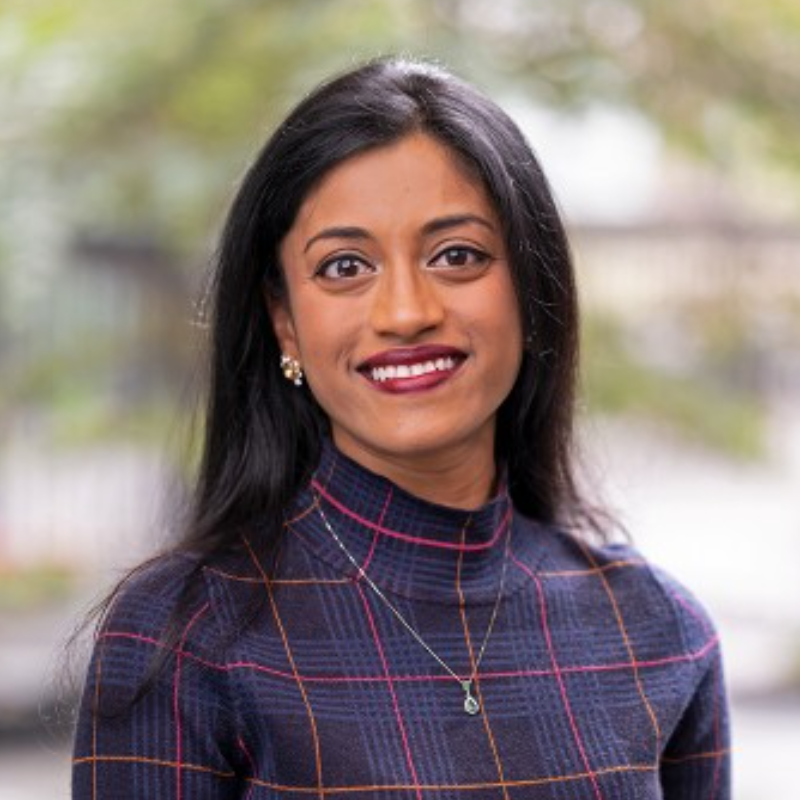 Prioty Islam, MD, MSc
Assistant Attending Physician
Clinical Expertise
Leukemia, bone marrow disorders, other blood cancers: Chronic lymphocytic leukemia (CLL), chronic myeloid leukemia (CML), myeloproliferative neoplasms (MPN), myelodysplastic syndrome (MDS)
About
I am a medical oncologist who cares for people with chronic leukemia and other blood cancers. This includes individuals who have been diagnosed with chronic lymphocytic leukemia (CLL), chronic myeloid leukemia (CML), myeloproliferative neoplasms (MPN), myelodysplastic syndrome (MDS), and other related cancers.
I became a medical oncologist because I care deeply about helping people through what is often a vulnerable and difficult time in their lives. I love building relationships with my patients and their family members and cherish the opportunity to do so. In my seven-plus years of treating people with blood cancers, my primary goal has always been to make my patients feel cared for, listened to, and confident in their provider. My sincere hope is that patients and their families walk away from each visit feeling respected, valued, and ultimately, partners in their care.
Many of the people I see have been diagnosed with rare blood disorders that require specialized or investigational treatment. In addition to treating patients with these diseases, I conduct research on chronic leukemia and other blood cancers in an effort to help future generations of patients. I am actively involved in designing, leading, and enrolling patients to clinical trials studying new therapies in development. I see this as a vital part of ensuring that my patients have access to cutting-edge drugs that helps to drive future advances in cancer care. Overall, I am especially optimistic about advances in the use of targeted drugs and immunotherapy; these types of therapies have helped revolutionize how people with chronic leukemia live.
Outside of work, I enjoy spending time with my husband and our cat, traveling, and dancing. I am a trained salsa dancer and dabble in all other dance genres. I love meeting new people and discovering New York City through food and coffee.
Location
Memorial Sloan Kettering Cancer Center: 1275 York Ave, New York, NY 10065, USA
Thanks to our HealthTree Community for Chronic Lymphocytic Leukemia Sponsors: