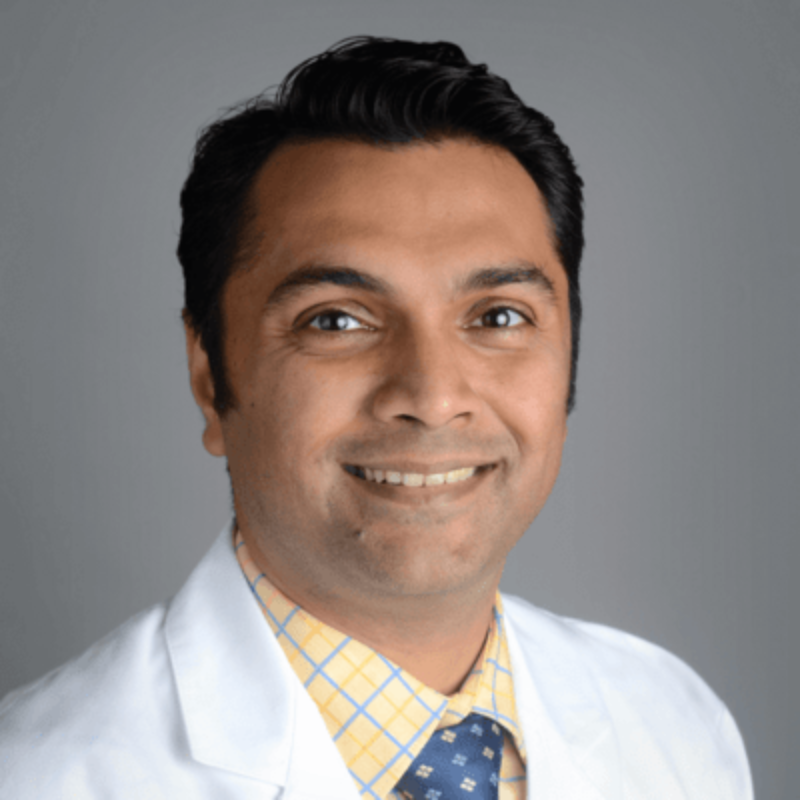 Nilanjan Ghosh, MD, PhD
Chief
Clinical Expertise
Lymphoma and chronic lymphocytic leukemia.
About
"My goal is to improve the lives of patients with blood cancers by offering them cutting-edge therapies and compassionate care. I continue to strive for more effective and safer treatment options for patients."
Dr. Ghosh is board certified in hematology-oncology (cancer and blood disorders). He specializes in treating lymphoma and chronic lymphocytic leukemia.
During his graduate school research on hematologic malignancies, he became fascinated by the potential for developing novel therapies in treating blood cancers.
Dr. Ghosh is chair of the Department of Hematologic Oncology and Blood Disorders at Atrium Health. He was a founder and is chief of the Lymphoma Division and serves as a professor of medicine.
His research interests include lymphoma, chronic lymphocytic leukemia, CAR T-cell therapy, stem cell transplant, development of novel therapies and overcoming disparities in healthcare. He has published numerous research papers in prestigious journals such as the New England Journal of Medicine, Lancet, Lancet Oncology, Journal of Clinical Oncology, JAMA Oncology, Blood, Cancer and the British Journal of Haematology. He has served as a principal investigator on numerous innovative clinical trials.
He has been named a Charlotte magazine Top Doctor, a Castle Connolly Top Doctor and an Atrium Health Physician of the Quarter.
Dr. Ghosh received his medical degree at K.J. Somaiya Medical College and Research Center at the University of Mumbai (India). He obtained a doctoral degree in biochemistry and molecular biology at the University of South Florida. He completed residency in internal medicine at Long Island Jewish Medical Center and a fellowship in hematology and oncology at Johns Hopkins University. Dr. Ghosh served on the faculty at the Sidney Kimmel Comprehensive Cancer Center at Johns Hopkins University.
Outside of work, he enjoys spending time with his wife and son, especially when they have an opportunity to travel.
Location
Levine Cancer Institute: 1022 Morehead Medical Dr, Charlotte, NC 28203, USA
Thanks to our HealthTree Community for Chronic Lymphocytic Leukemia Sponsors: