About HealthTree for AML
HealthTree for AML is a division of the HealthTree Foundation, a patient-driven, 501(c)3 non-profit organization that empowers patients with rare diseases at each step of their disease journey – from diagnosis, through education, care and on to a cure.
HealthTree for AML offers four areas of support:
Simplified Patient Education
We share patient-friendly AML information on https://healthtree.org/aml/community, including AML news, life with AML stories, AML clinical trials and other topic-based categories. Our HealthTree for AML Radio Show, HealthTree for AML Round Tables and HealthTree for AML Community Chapters host live patient meetings, seminars and lectures, discussing any and all pertinent information for AML patients at any stage of their cancer journey.
Support Research Driven by Patient Needs
We connect patients with top researchers in the field to explore gaps in current research funding. We then select specific projects that solve the most urgently needed answers to pressing treatment questions. Our research projects are carefully selected by both an expert Scientific Advisory Board and Patient Advisory Board and are targeted toward the most promising progress toward a cure.
Use Data to Solve Patient and Research Problems
For rare diseases like AML, the secret to a cure may be found in large data sets of wholistic patient data. Our HealthTree Cure Hub (coming soon for AML) data portal offers immediate help for patients searching for disease navigation tools. This anonymized and aggregated data is shared with AML researchers as an extremely important and efficient way to accelerate research.
Nurturing Communities
AML patients, like all cancer patients, need emotional support. We provide a number of ways to help patients connect to get advice and support. The AML Coach program (coming soon) facilitates one-on-one connections between patients and caregivers to help them benefit from each other's experiences. The HealthTree for AML Community program (coming soon) is a responsive, expanding online support group program that links people with common interests including African Americans, caregivers, specific therapies, geography, nutrition, fitness and more.
About our Founder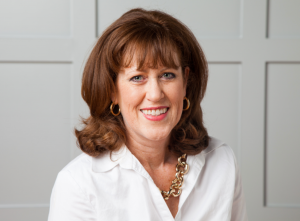 When Jenny Ahlstrom was diagnosed with multiple myeloma in 2010, she anxiously searched for treatments and research for a cure. She noticed gaps in solutions for patients – most importantly the need for simplified information that would help patients obtain better outcomes.
Jenny noticed that childhood cancer clinical trials had 85% participation rates while adult cancers had dismal 3-5% participation rates. Many research projects were not completed because scientists could not find willing patients with these types of rare diseases. She set out to help educate patients and encourage them to participate in trials in order to move research forward at a faster pace.
Through her experience in systems engineering and marketing, as well as her husband Paul's experience in entrepreneurship, Jenny saw an opportunity to empower patients to take action toward accelerating cures for rare diseases.
Donations and Contact Information

HealthTree for AML is a division of the HealthTree Foundation and is a registered 501(c)3 non-profit, tax ID 45-5354811. For donations, please donate online here or mail checks to:
HealthTree for AML
PO Box 1286
Draper, UT 84020
Please send questions or comments to info@healthtree.org