MCRT Webcast: American Society of Hematology Meeting Review (Part 2)
The American Society of Hematology (ASH) meeting is the most important scientific meeting of the year for the hematology community. The two part Myeloma Crowd Round Table (MCRT) on Saturday, January 30 featured six myeloma experts who reviewed a variety of ASH studies that will impact clinical care today and in the coming year.
The Audience Question and Answer session below includes many extended discussions among the faculty that cover a wide range of issues important to myeloma patients.
Drs. Ajai Chari, Angela Dispenzieri, and Ivan Borrello were featured in part two of the MCRT webcast:
Ajai Chari, MD, The Tisch Cancer Institute, The Mount Sinai Hospital, New York, NY: Novel Immune Treatments in Myeloma: Bispecifics
Monoclonal antibodies (mAbs) would not be possible without myeloma, research that was awarded Nobel Prize in 1984

First mAb for myeloma was approved until 2015, 31 years later

Identifying the right targets for immunotherapy

Find a protein that is expressed in myeloma but not on other cells, to eradicate myeloma and spare the rest of the body
Identify proteins that are not just on surface, but actually get into the cell

An antibody drug conjugate (ADC) attaches to the cell and delivers therapeutic "payload" into the cell
Bispecific (and someday, trispecific?) antibodies link myeloma antigen (target) to T cells
Designed ankyrin repeat proteins (DARPins) are genetically engineered proteins, currently in research stage, would stabilize and and increase efficacy of immunotherapies
FDA policy of accelerated approval is a possible avenue for patients to access drugs for which there is an unmet need

Five of the most used drugs in myeloma started on this path, might pave way for faster access to new bispecifics

BCMA (B cell maturation antigen) is expressed on mature B cells, meets criteria for a good target

Currently six companies working on BCMA-targeted drugs
Numbers of patients in ongoing studies are very small, difficult to compare with standard treatments
Trial participants are all heavily treated, majority are triple-class refractory
Expectation of response was 20-30%, some achieving more than 80%
Questions remain about durability, but seem promising
Grade 3 or higher side effects seem to be low
Bispecifics will likely only be available at academic centers in the short term because they are best able to respond to side effects

GPRC5D (G-protein-coupled Receptor Class 5 member D), a protein about which little is known, but it is predominantly found in plasma cells, not in many other tissues
Fcrh5 (Fc Receptor Homolog 5), a protein in immature to mature B cells found in 100% of myeloma cells, especially in high-risk feature gain(1q)

Two drugs in development: Talquetamab and Cevostamab
Small numbers of trial participants, but promising efficacy and side effect profiles
Angela Dispenzieri, MD, Mayo Clinic, Rochester, MN: Tracking How Patients Feel/AL Amyloidosis/Transplant is Still an Excellent Option
Using mobile wearables to in newly diagnosed myeloma patients
Study with 40 patients (2 groups of younger and older patienet) comparing how they felt during beginning with therapy to completion prior to transplant

Patients were to wear device continually to monitor daily steps, sleep patterns and self-reported pain scales
Patients increased activity during treatment which helped quality of life and reduced in symptom burden
Patients should report outcomes to physicians!

Excitement in the world of AL amyloidosis, mis-folded proteins that affect organ function

If patients experience higher than expected side effects, consider having physician check for amyloidosis, which affects 10-15% of myeloma patients
Symptoms include: profound fatigue, swollen tongue, unusual bruising of face or neck, jaw tired from chewing, symptoms of heart failure, lower extremity edema (swelling from excess fluids), excessive shortness of breath, waking up often during sleep are clues of possible amyloidosis

ANDROMEDA study: comparing Velcade, cyclophosphamide, and dexamethasone (CyBorD) with daratumumab plus CyBorD with maintenance of dara only vs. no maintenance

Complete response (or remission, CR) was significantly better in dara arms
Better organ response rates, less organ deterioration
Results mirror similar findings in myeloma studies
Led to accelerated approval of DARZALEX faspro, subcutaneous daratumumab for amyloidosis

Transplant is still an excellent option for myeloma
FORTE trial

comparing Kyprolis, Revlimid and dex (KRd) without transplant vs. KRd + autologous transplant (ASCT) vs. K, cyclophosphamide, d (KCd) + ASCT
Demonstrated KCd + ASCT is inferior to both KRd regimens, KRd + ASCT is best

French (IFM) 2009 study update

Continues to demonstrate efficacy of transplant for progression free survival, still negligible difference for overall survival
Ivan Borrello, MD, The Bloomberg~Kimmel Institute, Johns Hopkins University School of Medicine, Baltimore, MD: Minimal Residual Disease: From Research to Treatment Tool?
Triple drug combinations (triplet) are more effective than doublets which are more effective than single drug

FORTE trial (see Dr. Dispenzieri's presentation above) also showed benefit of sustained MRD in triplets plus ASCT
IFM trial (see Dr. Dispenzieri's presentation above) demonstrated deeper MRD- translates into better outcomes, regardless of ASCT or not

MRD data in CAR T trial for ide-cel demonstrates that the myeloma clone is not completely eliminated
New approach targets MRD with a myeloma vaccine

Patients with sCR and MRD- were given GVAX vaccine to maintain MRD-
Vaccine extends immune response towards myeloma antigen
Study participants have not reached median progression-free survival (PFS) after 8 years, but they have reached medial overall survival (OS)
Patients have measurable M-spikes, but most are below relapse threshold and enter state of "myeloma MGUS conversion," making indolent disease state
CAR Ts currently have lack of sustained responses, GVAX may extend responses and become a chronic therapy

Current trial of 54 patients

GVAX + Prevnar vs. GVAX with placebo vs. placebo + placebo
Eligible patients must have non-high-risk myeloma, be in CR, reach MRD-, and be treated with Revlimid-containing regimen
Goal is to determine if a vaccine approach can alter the natural biology of myeloma
Audience Questions & Answers
0:45 - Is there an optimal duration of minimal residual disease negativity (MRD-)? What should one do if one can't reach MRD-?
5:50 - Is MRD- a candidate for decision-making when considering stem cell transplant (ASCT)? (discussion includes insights on ASCT, CAR T and smoldering myeloma)
19:45 - Can MRD be used as a tool for a patient with a normal bone marrow biopsy? Does MRD data apply to non-secretory patients?
13:22 - What are your opinions about the COVID-19 vaccines for myeloma patients?
21:45 - Re: vaccine discussed in Dr. Borrello's presentation above: Is the vaccine derived from the patient? Will there be trials for the vaccine for high-risk patients?
22:41 - Re: patients being cured. Are there algorithms to determine when patients are cured or when to stop treatment?
27:40 - Should a newly diagnosed patient be tested for MRD to establish a baseline?
28:53 - Can allogeneic transplant have a role for patients who have had treatment with CAR T or bispecifics? What other strategies would you suggest for those types of patients?
35:17 - How is AL amyloidosis diagnosed?
36:13 - What is the difference between AL amyloidosis and light chain only?
36:40 - How should we prepare for relapse in terms of new drug discovery?
38:20 - What time interval do you suggest to have the congo red test in amyloidosis is suspected?
39:32 - What is the significance of the genetic marker 1q(gain) [or (gain)1q] and what treatment do you suggest?
Questions Answered in Chat Forum
Ten percent of patients are considered cured. Are there any patients originally considered high-risk part of this subset?
Dr. Chari answered: This is generally less common in high-risk.
Dr Chari talked about a Spanish study showing the immune microenvironment was critical—even if MRD positive. Is this just a blood test, or of the bone marrow? How is this micro environment measured? Is this available to patients (outside a trial).
Dr. Chari answered: This was done by flow cytometry on marrow but is not yet commercially available.
Can aphaeresis be done through ports?
Dr. Chari answered: No, the machines pull off blood a fast rate which ports are not meant to withstand.
Thanks to our Round Table sponsors

.

.

.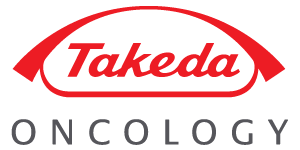 .

.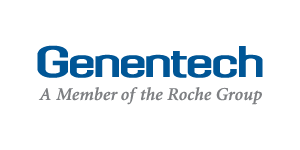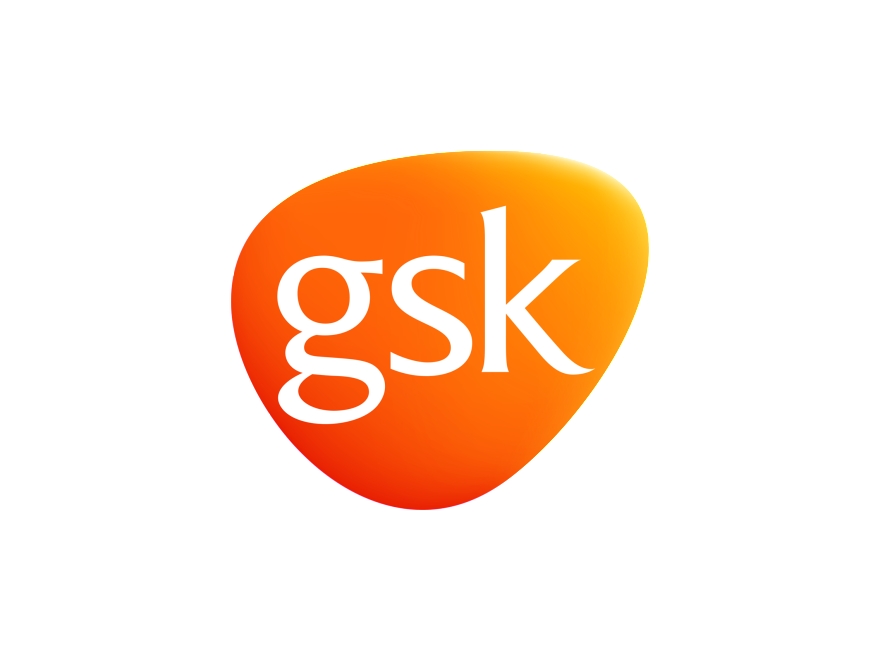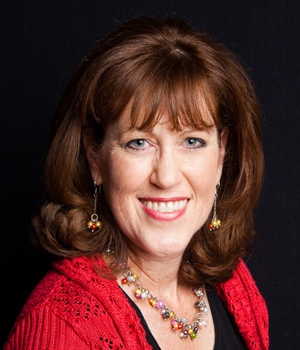 about the author
Jennifer Ahlstrom
Myeloma survivor, patient advocate, wife, mom of 6. Believer that patients can help accelerate a cure by weighing in and participating in clinical research. Founder of HealthTree Foundation (formerly Myeloma Crowd).
Thanks to our HealthTree Community for Multiple Myeloma Sponsors: