HM43239 Treats Relapsed and Refractory AML
Recently, the FDA has "granted a fast track designation to HM43239, an oral, myeloid kinome inhibitor, for the treatment of patients with relapsed or refractory acute myeloid leukemia (AML) whose tumors harbor a FLT3 mutation". This designation offers the potential to fill an unmet need for AML patients.
HM43239 is taken orally, once a day for a 28 day period. It is a very strong myeloid kinome inhibitor. It is designated to find and target any key kinases (an enzyme that plays a critical role in activating cancer cells). HM43239 also inhibits phosphorylation (turns a molecule into a protein) of SYK (Spleen Tyrosine Kinase), which is "known to be highly activated in AML and associated with resistance to FLT3 targeted therapy."
HM43239 can potentially suppress all forms of FLT3, SYK and JAK pathways:
FLT3: a gene change or mutation in a cancer cell
SYK: signals cell growth and division
JAK: allows proteins to travel to the nucleus of a cell
HM43239 has "already delivered complete remissions in a broad diversity of relapsed or refractory AML patients in an ongoing phase 1/2 clinical trial, including patients with prior failure of other FLT3 inhibitor agents."
This is an ongoing trial that tests the safety and tolerability of HM43239 in patients with relapsed or refractory AML. Eligibility is available to:
Patients 18 years or older.
Primary or secondary AML that was refractory to at least 1 cycle of therapy.
Relapsed following remission in a previous treatment.
ECOG performance status of 0 to 2.
Life expectancy of at least 3 months.
HM43239 has shown promising results for patients that historically were resistant to targeted therapy. It has also been well tolerated.
The trial consists of two parts – dose escalation and dose expansion. During dose escalation, if a patient experiences any of the following: clinical response, complete remission, complete remission with low platelets, complete remission with incomplete hematologic recovery or partial remission at any dose level, dose expansion can be implemented. Please see here for specified data on dose escalation and results.
"HM43239 delivered multiple complete responses (CR) and demonstrated clinically meaningful benefit in all responders, by either bridging successfully to hematopoietic stem cell transplant (HSCT) or leading to a durable response, as well as a favorable safety profile across all treated patients." HM43239 has demonstrated to be highly effective in one of the most challenging aspects of relapsed and refractory AML treatment.
"Drug resistance remains a tremendous challenge in hematologic malignancies, and we plan to leverage our growing bench of kinase inhibitors to tackle unmet needs across multiple indications and multiple disease genotypes. Our newest and most mature investigational drug, HM43239, is demonstrating activity against some of the most challenging AML genotypes and we look forward to continuing to advance it towards registration-enabling studies," said William G. Rice, Ph.D.
To learn more about the open HM43239 trial,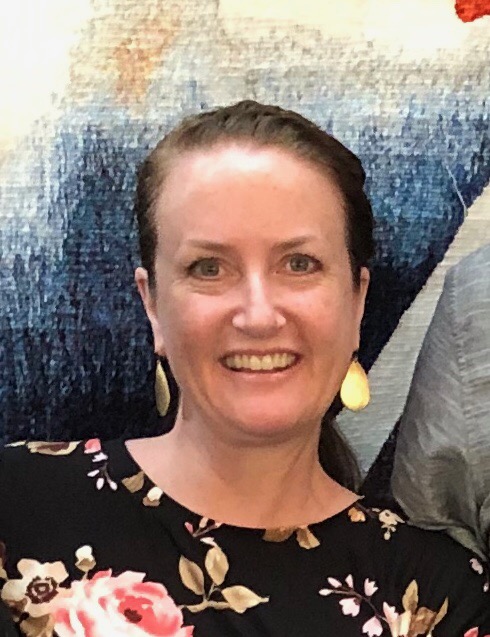 about the author
Lisa Foster
Lisa Foster is a mom of 3 daughters, a puzzle lover, writer and HealthTree advocate. She believes in the mission of the foundation and the team that builds it forward. She calls Houston, Texas home.
Thanks to our HealthTree Community for Acute Myeloid Leukemia Sponsors: