In-Person Myeloma Round Table in Miami on May 21
HealthTree Round Tables for Multiple Myeloma
event
May 21, 2022 / 08:00AM - 03:30PM EDT
Event Description
If you want to attend live in Miami:
We will provide parking, lunch, and refreshments.
For those who may want to travel longer distances, hotel information is provided below.
Our faculty will be:
C. Ola Landgren, MD, PhD, (host) Sylvester Cancer Center, University of Miami, Miami, FL
Dickran Kazandjian, MD, Sylvester Cancer Center, University of Miami, Miami, FL
Elisabet Manasanch, MD, MD Anderson Cancer Center, Houston, TX
Gareth Morgan, MD, PhD, Perlmutter Cancer Center, New York University, New York, NY
Nina Shah, MD, University of California at San Francisco, San Francisco, CA
TBA
Learn from these top myeloma experts about the latest research and treatment to find out what you can do to stay one step ahead for your best outcomes. Extensive time for audience questions is included in every Round Table.
For questions about registration, contact us at +1-800-709 -1113 or support@healthtree.org.
For all other questions, contact Greg Brozeit at greg@healthtree.org or 330-990-1090 if you have any questions.
Miami MCRT Fast Facts
Date/Time:
Saturday, May 21, 2022
8:00-9:00 am Eastern: Registration
9:00 am-3:30 pm Eastern; Program w/lunch and breaks
Site:
Hilton Aventura Miami
2885 NE 191st Street, Aventura, FL 33180
Hotel:
A block of rooms available at a rate of $285.00 plus tax. You can book a room here. Room block hold will end on April 21.
Cost:
None
Airports:
Ft Lauderdale-Hollywood International Airport (FLL) - 16 mi
Miami International Airport (MIA) - 20 mi
Palm Beach International Airport (PBI) - 56 mi
Thanks to our Round Table sponsors

Schedule & Agenda
person
Welcome and Introductions
09:00AM
person
Most Important Questions for Patients & Researchers
09:10AM
person
Progression: From Precursors to Myeloma
09:30AM
person
Is CAR T the Answer or an Option?
09:50AM
person
Behind the Scenes of HealthTree Cure Hub
10:10AM
person
Faculty discussion
10:40AM
person
Round Table Q&A – Drs. Manasanch, Morgan and Shah
11:05AM
person
Myeloma at Sylvester: Ambition for Results
11:45AM
person
Translating Ideas into Treatment
01:05PM
person
Nurses: (Pro)Active and Essential Partners
01:25PM
person
Faculty Discussion
02:00PM
person
Round Table Audience Q&A – Drs. Landgren, Kazandjian and Mr. Verducci
02:25PM
Speakers & Moderators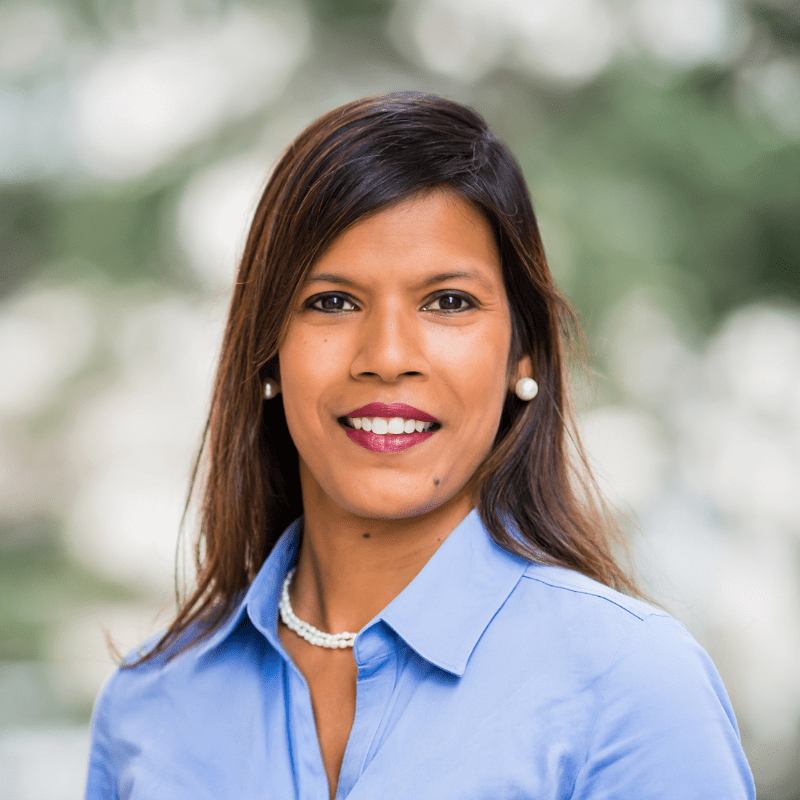 Nina Shah, MD
Dr. Nina Shah is a specialist in blood diseases who focuses on treating multiple myeloma, a type of cancer affecting certain cells in the bone marrow. Her areas of professional interest include the intersection of immunology and oncology as well as helping patients fight multiple myeloma by boosting their immune systems. Shah earned a bachelor's degree in cognitive neuroscience at Harvard University, followed by a medical degree from New York University School of Medicine. She completed a residency in internal medicine at Columbia University and a fellowship in hematology-oncology at the University of Texas MD Anderson Cancer Center. Shah belongs to the American Society of Clinical Oncology, American Society of Hematology and American Society for Transplantation and Cellular Therapy. She speaks Bengali and Spanish.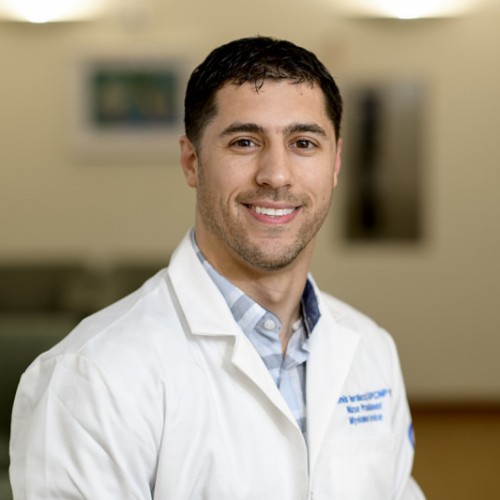 Dennis Verducci MSN, RN, NP-BC, OCN
Dennis has vast experience with multiple myeloma after treating patients in various capacities, such as on the bone marrow transplant unit and outpatient teams of prestigious centers such as Hackensack, John Theurer, and Memorial Sloan-Kettering Cancer Center (MSK). He now is working as a Nurse Practitioner at the University of Miami alongside renowned myeloma specialist, Dr. Ola Landgren.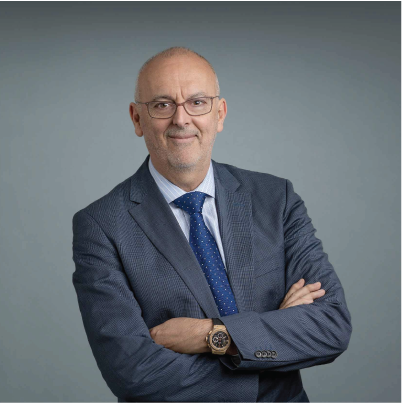 Gareth Morgan, MD, PhD
Gareth Morgan, MD, PhD, is Director of Multiple Myeloma Research at NYU Langone Perlmutter Cancer Center in New York, NY. He is an internationally recognized clinician-scientist in the molecular genetics of blood cell cancers and myeloma treatment. He has a particular focus on diagnostic prevention and treatment strategies for high-risk and relapsed/refractory myeloma. Dr. Morgan is doing influential work on the characterization of the myeloma genome, defining specific subsets of the disease that have prognostic importance, and developing personalized therapeutic strategies targeted to each subtype. He is also engaged in advanced research in molecular diagnostics, drug development, and clinical trials. His research aims to cure myeloma and to reduce side effects by targeting treatment to the biology underlying each patient's cancer. Prior to leading the Perlmutter Cancer Center's myeloma program, Dr. Morgan was Professor of Medicine and Director of the Myeloma Institute at the University of Arkansas for Medical Sciences and Professor of Hematology and Director of the Centre for Myeloma Research at the Royal Marsden NHS Foundation Trust and The Institute of Cancer Research in London, Europe's largest comprehensive cancer institute. He is also a founding director of the European Myeloma Network and has authored more than 500 peer-reviewed journals. Dr. Morgan received his doctorate on the genetics of leukemia from the University of London in 1991 and his bachelor of medicine in 1981 from the Welsh National School of Medicine. His post graduate medical training was completed in Wales and at the Royal Postgraduate Medical School in London.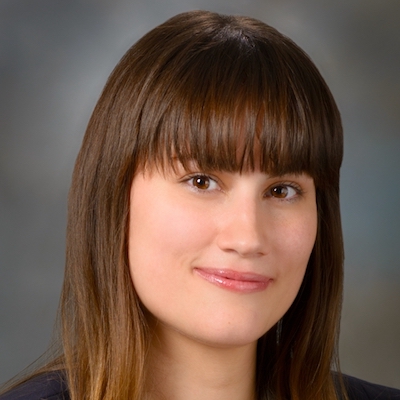 Elisabet Manasanch, MD
Dr. Manasanch specializes in the treatment of patients with multiple myeloma. Furthermore, she focuses on translational research of the precursor stages of myeloma and early disease management through groundbreaking immunotherapy-focused clinical trials.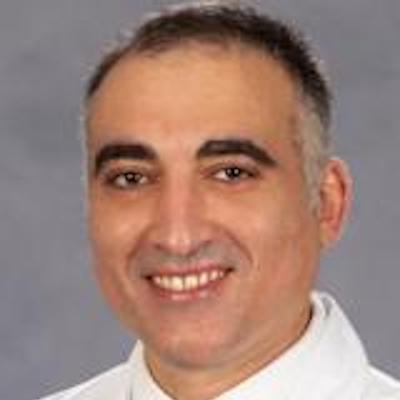 Dickran Kazandjian, MD
Dr. Kazandjian's clinical and translational research interests lie in the treatment of precursor plasma cell disorders including high risk smoldering multiple myeloma and the role of immunotherapy in plasma cell dyscrasias. In addition, he is re-evaluating the role of autologous stem cell transplant (ASCT) in the era of highly efficacious novel-novel drugs, immunotherapy biologics, and cell-based therapies with the hypothesis that certain subsets of patients with myeloma may not benefit by default upfront ASCT.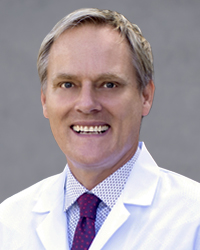 C. Ola Landgren, MD, PhD
C. Ola Landgren, MD, PhD, is Professor of Medicine, Chief of the Myeloma Program, and Leader of the Experimental Program at the University of Miami Sylvester Cancer Center. Read more about his move to Miami here. Dr. Landgren is a pioneer in the drug development and minimal residual disease (MRD) testing in myeloma. In collaboration with colleagues throughout the world, he develops new strategies (including cell-based, molecular-based, and imaging-based) and continues to be a leader of using advanced MRD testing in clinical trials. He is involved in the service's rational treatment program (small molecule, monoclonal antibody, immune-based) for newly diagnosed, relapsed and refractory myeloma and amyloidosis patients. His research focuses on early drug development, advanced disease monitoring by new minimal residual disease (MRD) assays and biomarkers, and immune-PET to monitor treatment. He also studies mechanism and markers of progression from MGUS/smoldering myeloma to symptomatic multiple myeloma, and the identification of high-risk precursor patients who may be candidates for early treatment. Prior to joining Miami, Dr. Landgren was the Chief Attending Physician of the Myeloma Service at Memorial Sloan Kettering and Professor of Medicine at the Weill Cornell Medical College in New York City and Chief of the Multiple Myeloma Section of the National Cancer Institute in Bethesda, MD. Dr. Landgren received his MD at Karolinska Institute in Stockholm, Sweden; and he has had fellowships at Karolinska University Hospital and the National Cancer Institute. He is a frequent speaker at national and international meetings, and has published more than 400 peer-reviewed papers.
Have Any Questions?
Thank you for your interest in the event. If you have any questions, we would love to help!
Feel free to give us a call or send us a message below.
Thanks to our HealthTree Community for Multiple Myeloma Sponsors: