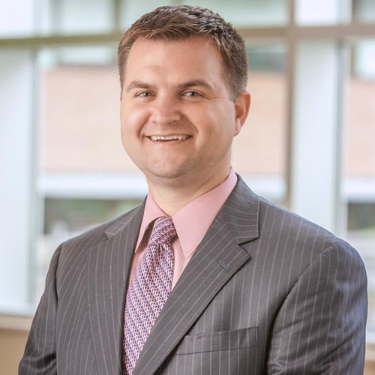 Matthew Lunning, MD
DLBCL Specialist
10 years treating Diffuse Large B Cell Lymphoma
Clinical Expertise
Diffuse Large B-Cell Lymphoma
About
Dr. Lunning is an Associate Professor in the Division of Hematology/Oncology at the University of Nebraska Medical Center. He serves the Department of Internal Medicine as the Associate Vice Chair of Research. He recently was appointed as an Assistant Vice Chancellor of Clinical Research and elected to serve on the Nebraska Medicine Medical Executive Committee as an at-large member.
He received his medical degree from Des Moines University in 2006. Dr. Lunning completed his internal medicine residency at UNMC where he served as Chief Medical Resident. He completed his Hematology/Oncology fellowship and served as the Hematology Chief Fellow at Memorial Sloan-Kettering Cancer Center.
Dr. Lunning returned to UNMC in 2013 and has been active in clinical research, research mentoring, education, and patient care and was the recipient of the Distinguish Scientist Award in 2019.
Location
University Of Nebraska Medical Center: 4350 Dewey Ave, Omaha, NE 68105, USA
Thanks to our HealthTree Community for Diffuse Large B Cell Lymphoma Sponsors: