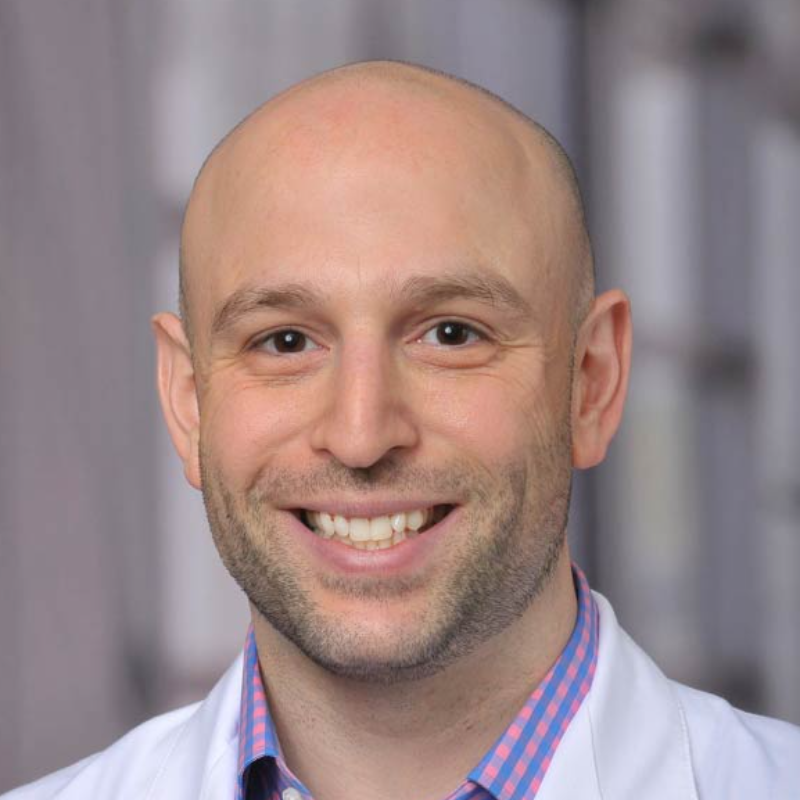 Adam Kittai, MD
Assistant professor
Clinical Expertise
Hematology
Chronic Lymphocytic Leukemias
Hematologic Diseases
About
I am a hematologist who specializes in the treatment of chronic lymphocytic leukemia (CLL) and Richter's syndrome. I am passionate about guiding every one of my patients through their treatment process, personalizing care to each patient's individual needs. Furthermore, I enjoy developing novel therapies and optimizing regimens that we currently utilize here at the OSUCCC – James.
As a member of The James team, I have the opportunity to work with cutting-edge technologies and the ability to enroll patients in important clinical trials. It's exciting to have access to these tools because they allow me to provide the best care to my patients. In the CLL group, I specifically have an interest in developing targeted and cellular therapies to treat this disease. I also work closely with the basic science labs to translate medical advances rapidly from bench to bedside.
I am an assistant professor in the Division of Hematology at The Ohio State University, where I have the opportunity to work with students and help them understand the treatment of CLL and other hematologic malignancies, as well as the unique relationship that can be fostered between patient and physician. I am also a member of various professional organizations, including the American Society of Hematology, the American Society of Clinical Oncology and the American Association for Cancer Research.
One of the great things about working at the OSUCCC – James is the patient-first attitude. The culture here is to make sure that the patient has the best experience possible as they move through the medical system. The multidisciplinary teams allow a seamless transition from one aspect of medicine to another, and it's incredibly rewarding to be able to play a part in not only helping our patients but also contributing to the shared goal of a cancer-free world.
Location
The Ohio State University Comprehensive Cancer Center: 460 W 10th Ave, Columbus, OH 43210, USA
Thanks to our HealthTree Community for Chronic Lymphocytic Leukemia Sponsors: