Join us for a virtual HealthTree Round Table for AML on Saturday, September 17th at 10 am - 11:30 am EST. We will be joined by four AML experts who are going to help us learn about "Decision-Making in AML: What's Next if You Relapse?"
Our panel of AML experts:
Eunice Wang, MD - Roswell Park Comprehensive Cancer Center
Amanda Przespolewski, DO - Roswell Park Comprehensive Cancer Center
Jane Liesveld, MD - University of Rochester
Lourdes Mendez, MD - Yale University Cancer Center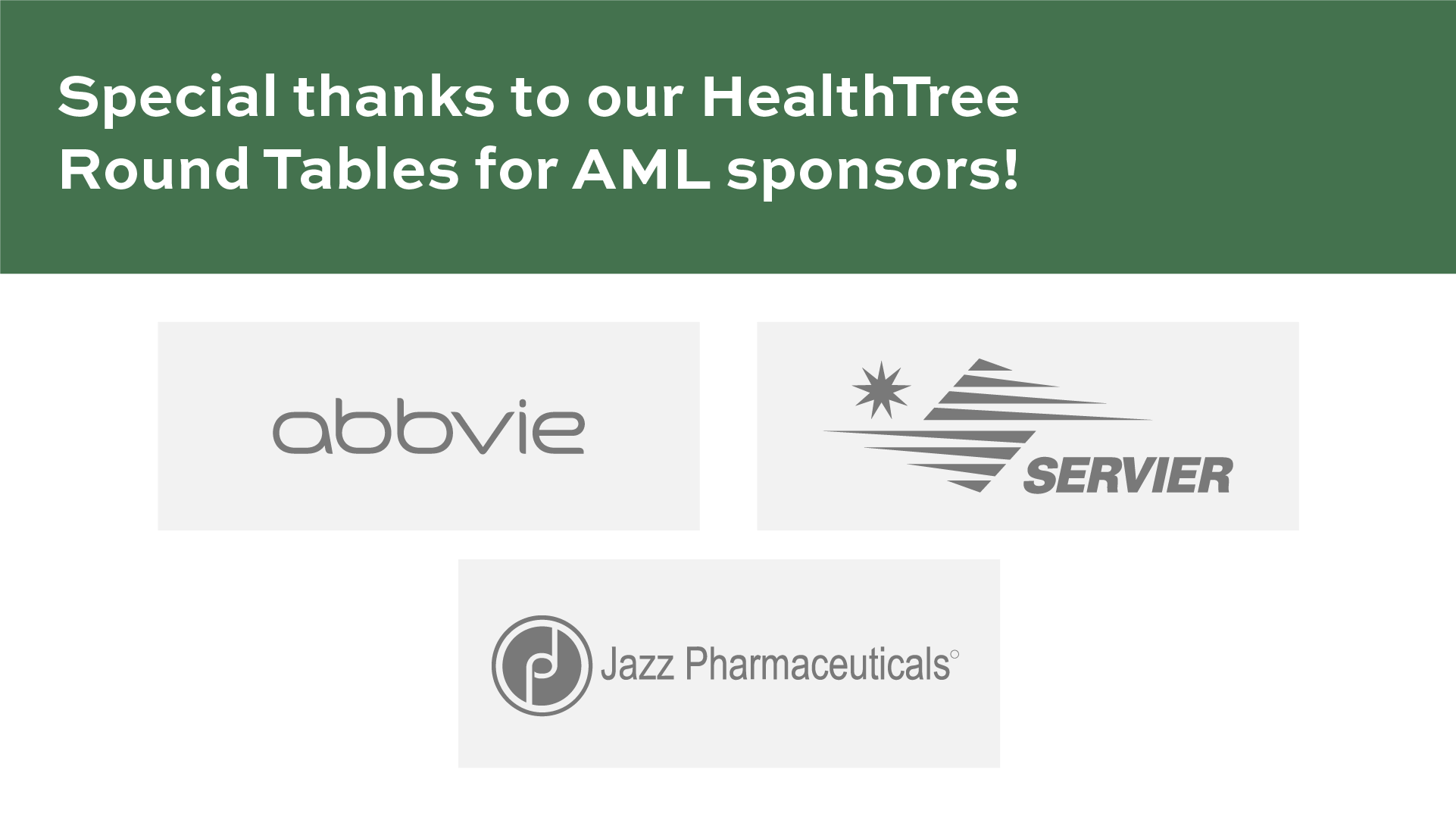 What are HealthTree Round Tables for AML?
These events are education programs for AML patients and caregivers on a variety of treatment and research issues. Each Round Table features presentations from internationally-recognized AML experts who will also participate in extensive Q&A time with audience members. In 2022, these events will take place either in person at a variety of US-based locations or virtually.