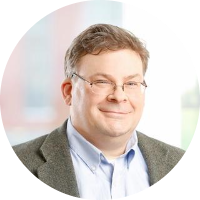 Michael Becker, MD
Clinical Expertise
Blood and Marrow Stem Cell Transplantation
Acute leukemia
Chronic leukemia
Myelodysplastic syndromes
Bone Marrow Failure
Myeloproliferative disorders
Myeloma
About
Our adult blood and marrow transplantation/leukemia service uses a team-based approach to care for our patients. I work with a great lineup of physicians, advanced practice providers, nurses, patient care technicians and administrative assistants. Together, we achieve excellence for our patients.

I am a scientist by heart and a physician by training. During my residency, I cared for young patients with cancer, including acute leukemia, and their stories led to my area of focus. My research interests are bone marrow cancers and blood and marrow stem cell transplantation. My clinical practice is the direct application to this research. My goal is to be able to apply what I learn in the lab to the care of my patients in our clinic.

Research
The Becker lab studies malignant stem cell populations in myeloid neoplasms. By combining the power of cell sorting, qPCR based gene expression analysis and advanced normal and cancer stem cell models, we are now able to characterize the contribution of normal somatic tissue stem cells to the development of cancers, including Acute Myelogenous Leukemia and MDS. Our lab uses model systems and gene expression analysis to compare normal stem cells with their malignant counterparts with the goal of an improved understanding of the origins of cancer stem cells and to identify novel targets for therapy. We have employed a unique flow cytometry platform and analysis approach to differentiate normal and malignant stem cell and progenitor populations in patients undergoing treatment for AML and MDS. This platform allows us to assess the impact of therapy on malignant stem cell populations and their gene signatures in patients undergoing treatment of their disease. In addition, we are interested in the role of the microenvironment in supporting malignant stem cell populations.
Location
University Of Rochester Medical Center: 601 Elmwood Ave, Rochester, NY 14642, USA
Thanks to our HealthTree Community for Acute Myeloid Leukemia Sponsors: