Upcoming HealthTree for AML Radio Show: Progress Toward an All Oral Treatment for Newly Diagnosed Older Adults with AML with Gabriel Mannis, MD, Stanford Cancer Institute, Monday, Sept 13 @ 3 pm Central
This show will take place Monday, September 13, 2021 @ 1 PM Pacific, 2 PM Mountain, 3 PM Central, 4 PM Eastern
Call in by phone to listen live: (515) 602-9728 OR listen live via computer
Radio Show Description
Dr. Gabriel Mannis of the Stanford Cancer Institute is studying what could become the first all oral therapy for older adults with newly diagnosed AML. The combination of venetoclax and decitabine with cedazuridine (ASTX727) would provide older adults and those who cannot tolerate standard intensive chemotherapy a much needed alternative treatment option. An all oral therapy allows patients the freedom to remain comfortably at home without having to commute regularly to a clinic or hospital for treatment. Medication options for older adults with AML are significantly advancing and becoming more effective. This exciting trial aims to add another option to a patient's arsenal. The innovation happening in AML right now is astounding!
To learn more about the trial, view the trial listing on our:
Dr. Mannis's Bio
Board certified in hematology and medical oncology, Dr. Mannis's practice consists of treating acute myeloid leukemia patients and other hematologic malignancies both outpatient and inpatient at Stanford Hospital. He has been practicing at Standford since 2019. His research focuses on three principal areas including identifying novel molecular/genetic markers as predictors of outcome and as therapeutic targets in patients with acute leukemia, advancing new immunotherapeutic approaches for the treatment of acute leukemia, and evaluating the role of early advance care/end-of-life planning in patients who
undergo hematopoietic cell transplantation.
Dr. Mannis has been involved in many early and later phase drug trials for AML. In addition to his ASTX727 trial, he currently serves as principal investigator for a Phase 1 trial of the CD47 antibody magrolimab in MDS/AML, a Phase 1 master trial of CPX-351 in combination with targeted agents for newly diagnosed AML, and a Phase 3 study of the E-selectin antagonist uproleselan for relapsed/refractory AML. As a complement to his clinical and research roles, Dr. Mannis is also Associate Professor for the Division at Stanford University.
Dr. Mannis is a member of the NCCN AML Guidelines Panel. He also holds memberships with the American Society of Clinical Oncology and American Society of Hematology and American Society of Blood and Marrow Transplant.
Register here for the radio show
Thanks to our episode sponsor, Bristol Myers Squibb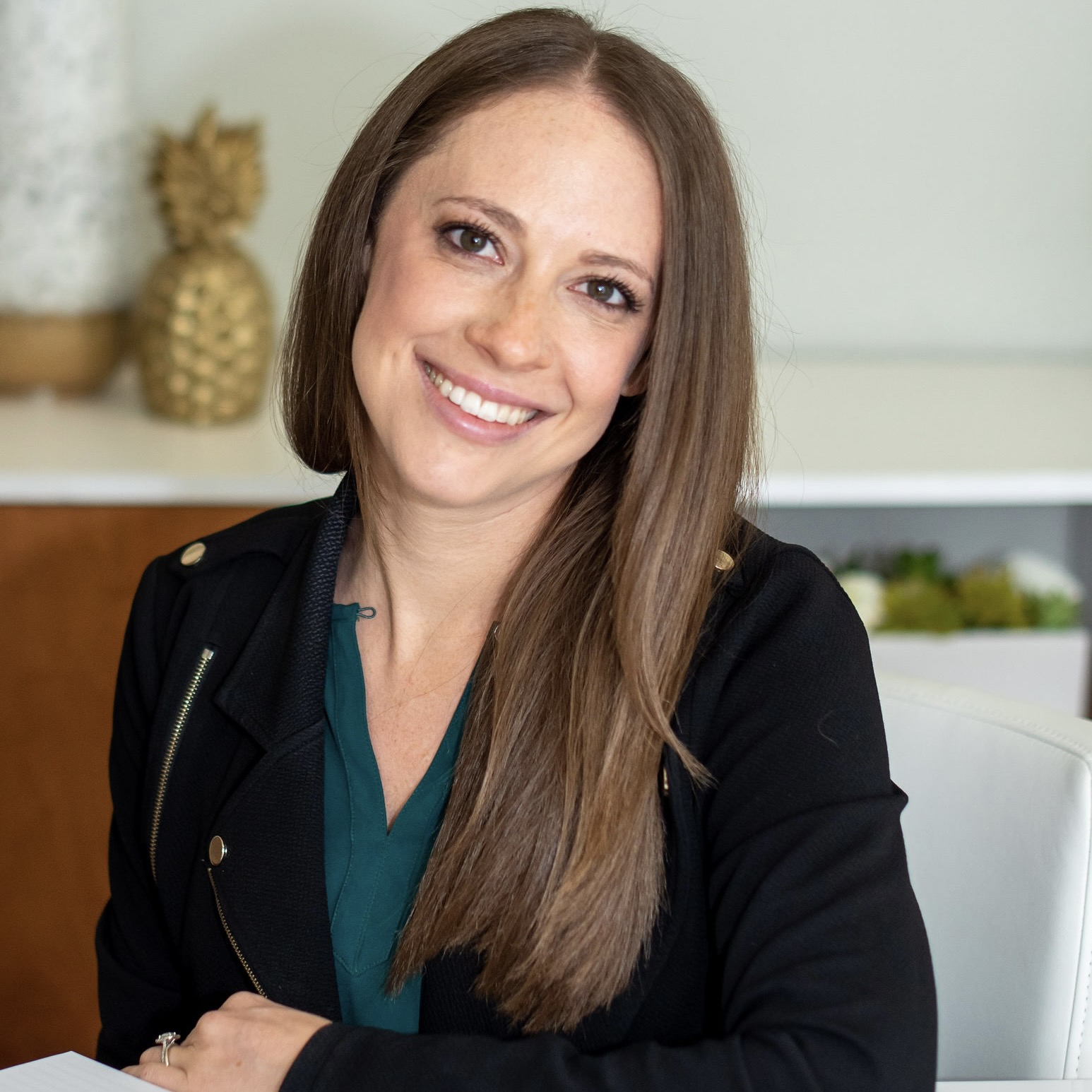 about the author
Katie Braswell
Katie joined the HealthTree Foundation as the Community Director for AML in 2021. She is a registered dietitian who previously worked at the VA hospital in Dallas, Texas where she coached veterans with blood cancer on how to use nutrition to improve their treatment outcomes and minimize cancer-related side effects. Katie is passionate about health education and patient empowerment. In her spare time, she loves to experiment with new recipes in the kitchen, spend time running outdoors and travel to new places.