Medicare Will Now Cover Free At-Home COVID-19 Tests for Beneficiaries
On January 14th, 2022 The US government announced that they were launching a website where Americans were going to be able to order free COVID at-home tests. This site launched shortly thereafter, however Medicare beneficiaries were not included in the offer.
That is until now. On February 3rd, the US government announced that beginning in early spring beneficiaries of Original Medicare and Medicare Advantage plans will be eligible to receive 8 over-the-counter COVID-19 tests per month. These tests may be obtained at eligible pharmacies and other participating partners.
Meanwhile, individuals can obtain free tests through other sources such as covidtests.gov free pharmacy testing sites and eligible community health centers and Medicare-certified health clinics.
To recap: for those with private insurance, the website access to order the free Federal at-home COVID test is: covidtests.gov. There is a limit of 4 tests per residential address. Many people have said the site is easy to use but others have found some difficulty. Should you find it difficult to use, call 1-800-232-0233. Still you may find a problem with supply. Or you can get tests online or in stores (if you can find them), and get reimbursed or paid through insurance immediately. Depending on your insurer requirements you may have coverage for up to 8 tests per insured individual per month.
If you are uninsured, you can access the free at-home COVID tests at certain community health centers, or you can request tests through the Federal program at covidtests.gov. Additional information about testing for the uninsured is available on hhs.gov.
An unexpected complication that may be interrupting the viability of the shipped COVID tests is the weather. There is concern that the accuracy of your test may be decreased if the liquid reagent inside the cartridge that comes with the at-home-test freezes. How long the test was exposed to prolonged cold and freezing is the key. So if your test has been out in the cold for a few hours odds are the test is fine although not as accurate as it once was. However, if your test was out in the mailbox for a day or two in below freezing temperatures, Dr. Geoffery Baird, chair of laboratory medicine and pathology at the University of Washington's School of Medicine, recommends using a PCR test instead. He says just as with anything that freezes it changes. So in places where temperatures are freezing it's safer to choose another test.
Many studies have shown that the change in temperature of the at-home-test may result in a false-negative test. Another reason why a PCR test should be used instead. Dr.Baird also said to be aware of the test lines on your at-home-test. If it appears in the incorrect order or color, that is an indication of contamination by the weather.
If your test comes in the mail cold or frozen, immediately store it indoors to help thaw the liquid inside. However, do not place it in the sun because hot temperatures can also affect the accuracy of the results. Baird recommends waiting at least four to five hours before using the test. Test should be at room temperature.The pharma company Abbott BinaxNOW recommended that its tests remain between 35.6 degrees Fahrenheit and 86 degrees Fahrenheit.
Be on the alert for your test when ordered through the mail.The US Postal Service says they will ship within seven to twelve days of ordering. All tests should be mailed through First Class Package Service.
Sources:
Healio News, February 03, 2022,
USA Today Feb. 6, 2022, Gabriela Miranda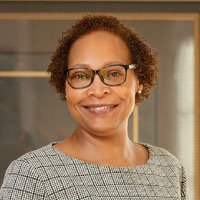 about the author
Diahanna Vallentine
Diahanna is a HealthTree Coach specializing in financial help for blood cancer patients. As a professional financial consultant and former caregiver of her husband who was diagnosed with multiple myeloma, Diahanna perfectly understands the financial issues facing blood cancer patients.
Thanks to our HealthTree Community for Acute Myeloid Leukemia Sponsors: